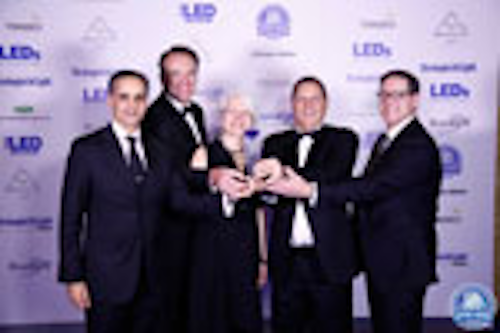 LEDs Magazine's Sapphire Awards program — the first in the lighting industry to focus on the LED-based solid-state lighting (SSL) market from an enabling-technology and elegance-of-design perspective — recognizes true technology stars. The judging process, handled by independent industry experts, culminates in an Awards Gala held at Strategies in Light and The LED Show, which puts the spotlight on winners in multiple product categories, as well as an individual or team honored as Illumineer of the Year for an especially noteworthy development in the LED-centric sector.

How It Works
LEDs Magazine invites vendors to submit written information, photos, and spec sheets about products/solutions that have been released or upgraded in the past year. This information will be used by the Sapphire Awards panel to rank products/solutions based on their unique technology or application thereof, innovation, ease of use, efficiency, reliability, and contribution to profitability.
Judges use the written submissions as a basis to score products on a scale of 1-5 Sapphires, as well as to provide their technical opinions about the products. Submissions that receive an average of 3.5 Sapphires or above, or are selected as the Innovator of the Year, will be eligible to win an award at our ceremony at Strategies in Light and The LED Show in March 2016. Additionally, these high-scorers will be featured in an issue of LEDs Magazine, on ledsmagazine.com, and in an LEDs Magazine eNewsletter following Strategies in Light and The LED Show.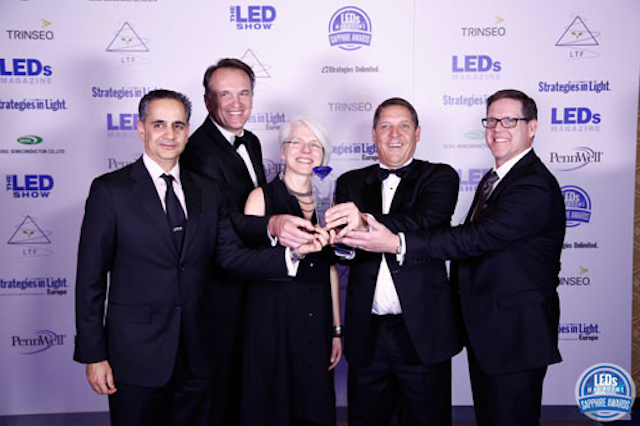 The Sapphire Awards relies on independent judges chosen from industry and consultancy roles to ensure that all entries are fairly evaluated by multiple experts. The judges assigned to evaluate any given product category or innovator entry will be screened to ensure that there is no possible conflict of interest in the process.
The Sapphire Awards will begin accepting submissions for 2016 on July 15, 2015. The results of the Sapphire Awards will be announced concurrent with Strategies in Light and The LED Show at our Awards Gala Dinner on Wednesday, March 2, 2016 from 7:30-11:00pm. If you have questions prior to that, please contact Stephanie Fieldman at StephanieF@Pennwell.com.