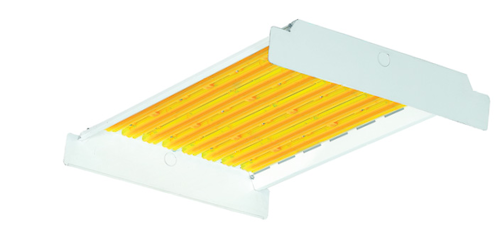 JEFF McCLOW and MAURY WRIGHT discuss the special spectra requirements of some manufacturing applications that are sensitive to blue-rich light, and the innovative approach Hubbell took in developing the Sapphire-winning SpectraLoc LED-based luminaire.
LEDs Magazine announced the winners in the 2018 Sapphire Awards program on February 14, 2018 in Long Beach, CA, at a Gala that took place aboard the RMS Queen Mary. Scheduled coincident with Strategies in Light, the Gala offered compelling entertainment, fantastic networking, and the annual opportunity to celebrate innovation in the solid-state lighting (SSL) sector. Hubbell Industrial Lighting won a Sapphire Award in the Industrial SSL Luminaire Design category for the SpectraLoc luminaire that eliminates blue energy from the spectral power distribution (SPD).
We constantly hear negative things about blue energy relative to humans, and positive things as well since blue-rich spectrum can boost alertness and productivity during the day. But Hubbell's SpectraLoc product is focused on an entirely different area. It turns out that some materials used in manufacturing and some types of food and beverage chemistries are sensitive to blue spectral energy.
Indeed, many stages of processing leave what will be a consumable product such as food or beer exposed to ambient lighting in the space and likewise, materials used in semiconductor manufacturing, for example. In either case, blue energy in the SPD of the ambient lighting can degrade the final product quality.
The Sapphire judges recognized Hubbell for grasping the need for a different type of industrial luminaire and for the novel approach to SpectraLoc. We recently had a chance to talk with Jeff McClow, product manager at Hubbell Industrial Lighting, about the target application for SpectraLoc, the legacy approaches to eliminating blue energy, and the unique design that Hubbell engineers produced.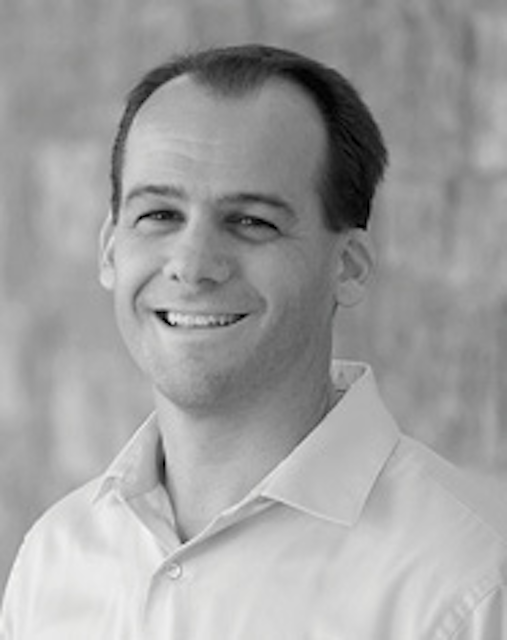 JEFF McCLOW
LEDs Magazine: Hi Jeff, and congratulations on winning an LEDs Magazine Sapphire Award. Several years back we at LEDs Magazine had written about the issue of blue energy in the SPD of a light source being detrimental to some food products. But we don't recall seeing much on the subject recently.
What was the inspiration for the Hubbell team behind SpectraLoc when the development started? Was it driven by specific customers with needs?
Jeff McClow: Organizations responsible for the production of milk, beer, pharmaceuticals, and semiconductors have been slow to adopt LED technology because the blue light wavelengths cause photochemical degradation and photo-oxidation damage to products. These industries have been forced to protect products in their production facilities from harmful blue-light wavelengths with colored packing and UV coating solutions, which detract from the cost savings, energy efficiency, and superior performance associated with LEDs.
While these industries certainly understand the benefits associated with LEDs, they remain unconvinced it is a worthy investment considering the remaining issue of the blue light. Our goal was to change that perception with theSpectraLoc.
LEDs: Did you have certain goals going into the project?
McClow: These industries believed in the power of LED technology. But they've been slow to adopt the technology because, when combined with the necessary protective measures, there are diminishing returns. Our goal was to develop a solution that overcame those concerns.
LEDs: More generally in terms of LED-based product development, how does the Hubbell engineering team pursue a new product concept? Is the company primarily driven by customers and partners? How big does an opportunity have to be for a project to move forward? Do you factor technical feasibility into the process?
McClow: Hubbell Lighting and Hubbell Control Solutions feature a portfolio of brands that offer lighting and control solutions for virtually every application. The organization continues to pursue growth in targeted markets and segments that are aligned with its strategies. This includes vertical markets, distribution, national accounts, and energysolutions.
LEDs: In the SSL sector these days, there are many lighting niches emerging such as lighting for health and wellbeing, horticultural lighting, and even more mundane things like emergency lighting. Were a company not careful, you could end up with such a broad and fragmented portfolio that R&D costs and logistics would eliminate any possibility of profits. What convinced Hubbell that the SpectraLoc target market was viable?
McClow: In the majority of milk, beer, pharmaceutical, and semiconductor production facilities, high-pressure sodium, metal halide, and fluorescent lighting are still the common sources for lighting. It's interesting that these industries also feature some of the most ambitious and stringent sustainability standards and programs in the world when you consider their approach to energy, water, materials,
etc. Any facility converting to SpectraLoc would have an immediate impact on the sustainability goals of the organization and help them adhere to any current or forthcoming local and national building coderegulations.
Sapphire-Award winning SpectraLoc LED-based luminaire from Hubbell Industrial Lighting.
LEDs: Hubbell had mentioned brewery, dairy, food processing, freezer, pharmaceutical, warehouse, and manufacturing as potential applications for the product. Is the issue degradation and oxidation of products that is the reason that the SpectraLoc fixtures might be used in each case?
McClow: Absolutely. The strategy is to alleviate this concern and open up a new market of LED customers. The ability to convert the blue wavelengths to other wavelengths will reduce the degradation of the products and prolong product life.
LEDs: Once you decided you needed to produce a fixture with no energy below 500 nm, what different approaches did you consider for the light engine and optics?
McClow: Without getting too deep into our proprietary R&D process, we knew we'd have to enhance visual comfort while maintaining the conversion. We evaluated multiple white LED colors and multiple SpectraLoc blends before making the final selection. Our objective was to move as much of the conversion as possible to the yellow and redwavelengths.
Alternative approaches included the use of monochromatic LED light sources. These sources have very low efficacies compared to white light and SpectraLoc LED solutions. Being monochromatic, the light sources are limited to specific colors, making them inefficient and objectionable inappearance.
LEDs: Would you consider the approach implemented in SpectraLoc a remote phosphorimplementation?
McClow: No.
LEDs: Are there phosphor-converted white LEDs in the light engine plus an optic that further converts blue energy to longerwavelengths?
McClow: Yes.
LEDs: How does the efficacy of the SpectraLoc luminaire compare with a standard high-bay luminaire that does emit below 500 nm?
McClow: It would be safe to say that there is generally 15% less light output compared to the normal high bay that does have the blue energy present.
LEDs: How does it compare efficacy-wise with other manufacturers' approaches to eliminate blue from the SPD?
McClow: Any solution that uses legacy sources and monochromatic wavelengths would likely have much lower efficacy than theSpectraLoc.
LEDs: Does the technology approach used in SpectraLoc have the flexibility to serve in form factors other than the troffer style?
McClow: Yes.
LEDs: We know that the Sapphire winning product carried a CRI [color rendering index] specification of 75. Is that CRI typical in the applications for which SpectraLoc is intended?
McClow: Yes. One example is safety, which is critical in these facilities. A CRI of 75 contributes to the ability to better see safety and warning signs.
LEDs: Are there potential applications that might need a higher CRI?
McClow: Yes.
LEDs: Could you deliver higher CRI with your technical approach?
McClow: Yes.
LEDs: We have also been closely following the lighting for health and wellbeing or human-centric lighting niche. Blue in the SPD is also an issue in such lighting, although mainly at night. Is there a potential technology transfer from SpectraLoc to that lighting for healthapplication?
McClow: No.
LEDs: Hubbell has won quite a few Sapphire Awards over the first four years of our program. What have the awards meant to the company? And specifically, how did the SpectraLoc team feel about winning Sapphire?
McClow: Hubbell Lighting was the toast of this year's Sapphire Awards Gala by having its named called three times for awards, the most of any of the lighting organizations in attendance. We believe our products are great and our customers agree with us. But receiving validation from influential stakeholders across the industry is equally important to us and being recognized by the Sapphire committee is a tremendous accomplishment.
---
Sapphire Awards now open for submissions
The LEDs Magazine Sapphire Awards is now in its fifth year and will feature 15 product/technology categories, as well as the Illumineer of the Year recognition. The main thing that really stands out in the Sapphire Awards program is that it truly recognizes the importance of a breadth of technologies across the LED and lighting industry. The call for entries is now open. Whether you're a "young upstart" or an established leader in lighting, we're looking foryour contributions to the new era of solid-state lighting (SS) technology. Learn more about the Sapphire Awards program and Gala, find category descriptions, and submit your SSL products or your nominations for the Illumineer of the Year.