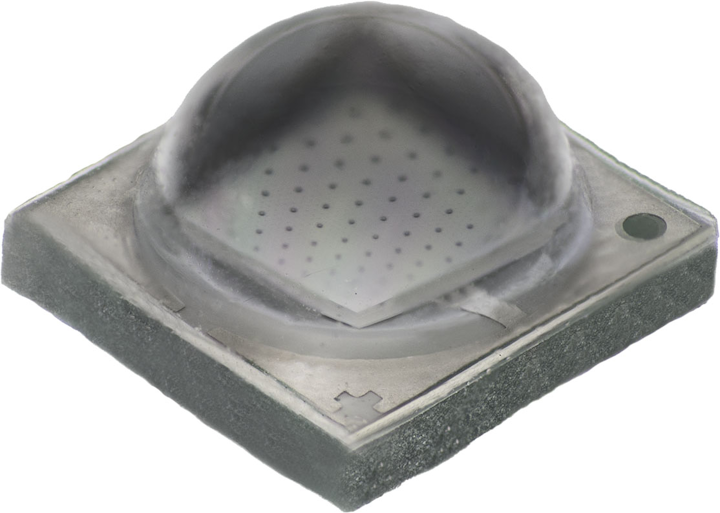 The XP-G3 LED is optimized for horticultural SSL applications and can also be used in façade and entertainment lighting that utilizes RGB or more LED channels.
Cree has announced the XLamp XP-G3 Royal Blue LED that the company claims to be the highest performing royal blue LED on the market. Cree said that the new LED delivers wall plug efficiency as high as 81% although the conditions for that performance level were not specified. Cree is specifically targeting horticultural solid-state lighting (SSL) applications with the new product and also believes that the LED is a good fit in general for RGB (red, green, and blue) luminaires in entertainment and architectural or façade applications.
Cree has made a strong push into the horticultural space of late where blue and red LEDs are used to match the chlorophyll absorption peaks in plants, as we have described in several feature articles including the most recent article last fall. Cree had released what it calls a Photo Red LED at boosted performance levels back in October of 2016.
Getting back to the performance of the new royal blue products, the LED is integrated in a traditional high-power, ceramic package that enables operation at high drive current levels. The wall plug efficiency specification is a pure measure of efficiency that relates radiometric output power to electrical power input. We more often consider efficacy when discussing white LED efficiency because efficacy in lm/W considers the sensitivity of the human visual system. But human sensitivity is low in the blue region so radiometric power is a better basis for comparison of products.
The new led delivers 3402 mW at the maximum drive current of 2A when operating at 85°C. That would suggest wall plug efficiency in the 60% range. But we would have expected maximum efficiency at lower drive current levels just as we have the same expectation for white LEDs in terms of efficacy.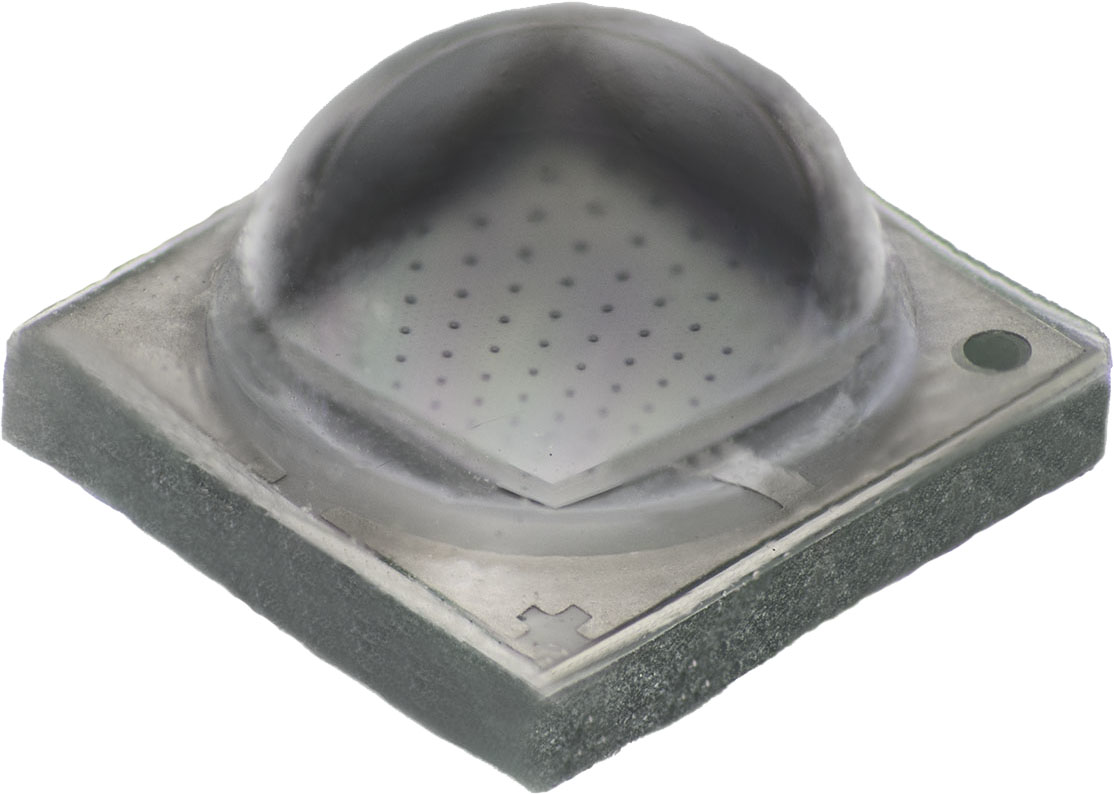 The XP-G3 LED is optimized for horticultural SSL applications and can also be used in façade and entertainment lighting that utilizes RGB or more LED channels.
Of course horticultural lighting has metrics all its own. We covered the latest in horticultural-specific metrics in a standards article late last year. One important metric is Photosynthetic Photon Flux (PPF) that is characterized in the so-called 400-700-nm PAR (Photosynthetically Active Radiation) spectrum. Cree said at the maximum current level, that the new LED deliver PPF of 13 μmol/s.
"Our newest horticulture-optimized products help lighting manufacturers push LED horticulture systems into mainstream use," said Dave Emerson, Cree LEDs senior vice president and general manager. "Cree's high power LED technology provides the best combination of photon output, efficiency and reliability to drive the replacement of outdated high pressure sodium lights with LED lighting solutions that minimize power consumption and maximize crop yield."
We will continue to provide coverage on the burgeoning horticultural application sector. Indeed, we have Horticultural Lighting conferences upcoming on May 22 in Europe and October 17 in the US. Also make sure to follow our Horticultural Lighting Microsite that is a companion to our regular website.
*Updated May 1, 2017 for specification correction.