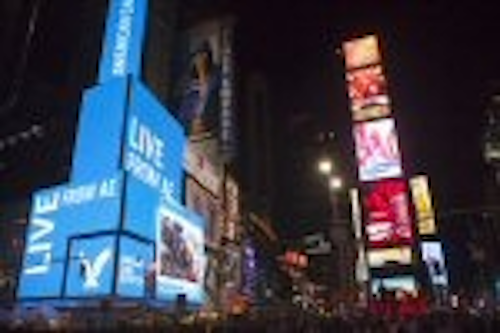 Barco, the Belgium-based LED display specialist, has acquired the products, intellectual property (IP) rights and know-how of Element Labs, an LED video systems company based in Santa Clara, California.
Barco says that Element Labs' products focus on mid-end market requirements in rental, staging and fixed installations, and therefore complement Barco's own existing high-end product range. This comprehensive product portfolio allows Barco to serve customers with different budget levels in the media and entertainment market.
Based in Kortrijk, Belgium, Barco has about 3200 employees worldwide, and posted sales of EUR 638 million (around $870 million) in 2009. The company says that the deal will strengthen its position "as a leading provider of LED, projection, image processing and lighting products."
The name "Element Labs" has ceased to exist, while the core Element Labs team in Santa Clara will function as Barco's competence center for creative LED solutions. The Barco location in Kuurne, Belgium will remain the competence center for tiled LED solutions.
"This [deal] expands Barco's portfolio for the mid-range markets," said Eric Van Zele, Barco's president and CEO. "Element Labs' products in these markets have proven their worth on many occasions and perfectly complement Barco's more high-end oriented market portfolio."
Paul Matthijs, VP of Barco's Video & Lighting Solutions business, continues: "Element Labs' products have added a spectacular dimension to numerous concerts, events, corporate headquarters and flagship stores around the world. This transaction will help to accelerate the turnaround which is under way in our Video & Lighting activities, by enabling Barco to address a wider segment of the market, and further leveraging Barco's existing sales, marketing, and service capabilities."