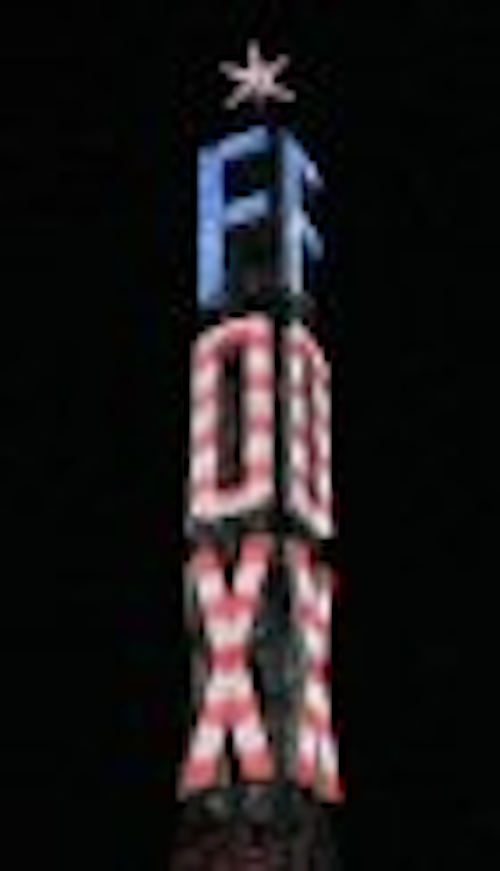 LEDs will enhance Sunday's Super Bowl game between Pittsburgh Steelers and Seattle Seahawks, which is being held at Ford Field in Detroit.
The technical showpiece of the Super Bowl pregame show is a circular video floor composed of 17-inch Barco LED screens linked together to form a seamless display measuring 8 feet in diameter. The video floor is enclosed in a raised platform. ABC has built a custom truss above the set to hold the set lights in a U-shape, so the LED floor can be seen from above by the camera crane.
During the game, fans will keep track of the action and watch larger than life video highlights on an integrated Daktronics scoring and display system that was installed for the opening of the venue in 2002.
The Daktronics system at Ford Field incorporates two large ProStar end zone LED video displays, three full-color fascia-mounted displays, and other components, into a single integrated system. The end zone scoreboards at Ford Field are two of the largest in professional football, measuring approximately 27 feet high by 97 feet wide.
Color Kinetics lights Fox sign
Elsewhere in Detroit, Ilitch Holdings has recently restored the Fox Tower Sign atop the historic Fox Theatre. The new signage comprises 18-foot high letters spelling out F-O-X on all four sides of the rooftop tower that stands more than 230 feet above grade level at Woodward Avenue.
A 12-point star "crowns" the sign to signify the thousands of stars who have played the Fox Theatre over the last 75 years. The signage comprises digitally computer controlled, color changing LED tubes and can be programmed to perform over a million different color and light variations.
Specifically, the sign is lit by more than 1,200 feet of Color Kinetics' iColor Accent and iColor Flex SLX.
"We looked at a variety of options," explained John Buffone, lead architect for Olympia Entertainment and project manager. "We not only wanted to restore the sign, we wanted to enhance it and really make it more than just a sign -- we wanted to help transform Detroit's skyline, build our brand, and excite imagination."
Golden State Warriors choose Daktronics
Daktronics has completed the design, manufacture and installation of a new integrated scoring, video and advertising display system at the Arena in Oakland, home of the Golden State Warriors basketball team. The new equipment was installed prior to the start of the 2005-2006 NBA season.
The new centerhung scoreboard is one of the largest and most capable scoreboards of any in operation. Four high resolution ProStar® video displays show live action and video replays. Each display measures approximately 9 feet high by 16 feet wide, the aspect ratio for high definition (HD) content.
Above the primary video screens are eight additional ProStar® displays, each measuring approximately 6 feet 6 inches high by 10 feet wide, used to present game time, scores and other information. Two circular ProAd® displays highlight the top and the bottom of the centerhung scoreboard, providing additional information, graphics, animation and video clips.
Also added this season was one of the largest fascia displays in any arena, measuring approximately 3 feet high by 839 feet in circumference, and mounted on the lower level fascia. This display is also one of the highest resolution ring beam displays in operation. With pixels on 20 millimeter (.78") center-to-center spacing, the display has 40 pixels of resolution from top to bottom, and total resolution of 516,480 full-color LED pixels. It is the first Daktronics 20 mm ProAd® display to be installed.
Daktronics dominates football venues
Daktronics has supplied LED screens for a number of other Super Bowl venues. ALLTEL Stadium in Jacksonville, Fla., the site of the 2005 Super Bowl, upgraded their facility with state-of-the-art wide-screen ProStar® video displays and full-color ProAd® fascia displays.
In October 2005, Daktronics was chosen by Dolphins Stadium, host of the 2007 and 2010 Super Bowl games, to provide an integrated scoring and video system that will include the world's largest true high definition (HD) video screens. The largest of the two screens will be located behind the east end zone, measuring approximately 50 feet high by 140 feet wide, with Pure Pixel® resolution of 736 pixels high by 2,112 pixels wide.
In 2008, the Super Bowl moves to Cardinal Stadium in Glendale, Ariz. Daktronics is in the process of manufacturing the integrated system that will be installed in the new home of the Arizona Cardinals, due to open this fall. In 2009, Tampa's Raymond James Stadium will host Super Bowl XLIII. Daktronics provided the integrated scoring and display system for this venue when it opened in 1998.