CK licenses LED technology to film lighting company
ARRI, a manufacturer of motion picture equipment, will adopt Color Kinetics' technology to enter intelligent LED lighting market.
Oct 26th, 2006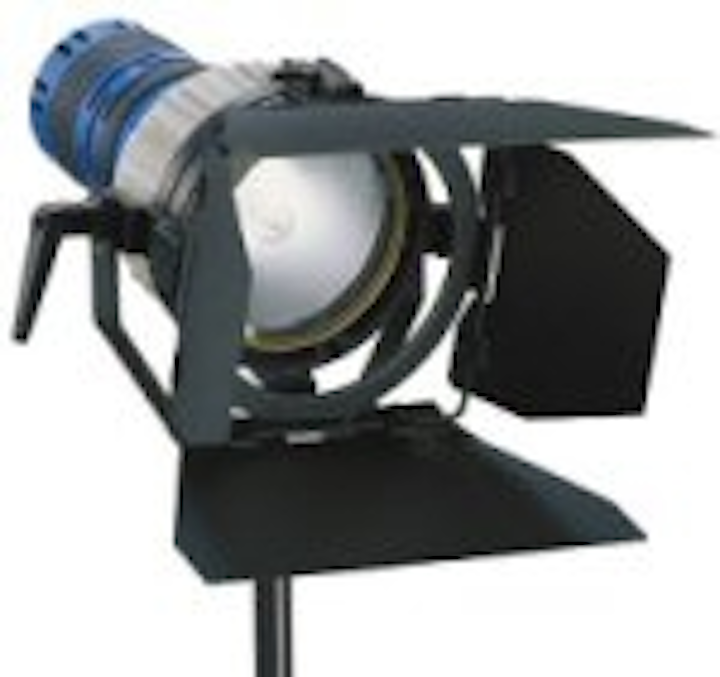 ARRI Inc., one of the world's largest manufacturers of motion picture equipment, will use Color Kinetics' technology and intellectual property to develop a line of LED-based studio lighting products.
The products, which will be available this year, will be ARRI's first to incorporate LED sources – delivering the benefits of efficiency, durability and digital control for film lighting applications.
"Given their visual impact and color capabilities, LEDs are perfectly suited for many uses in film and broadcast," said Franz Kraus, managing director of Munich, Germany-based ARRI.
LED lighting technology is increasingly penetrating the broadcast and entertainment markets as a practical alternative to traditional lighting methods. Unlike conventional sources, LED lighting systems require no gels, filters, or mechanical scrollers to generate color and dynamic effects.
In the use of white light, they uniquely allow color temperature control to properly illuminate sets and on-air talent without the need to re-lamp. The fixtures' compact size and absence of radiated heat allow versatility in positioning them on set, including the direct integration into set elements where the use of conventional lights is impractical.