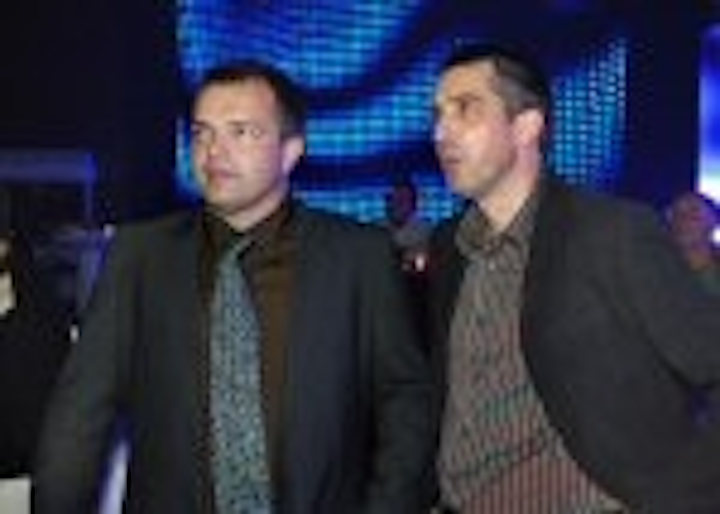 Cree names Senior VP of Worldwide Sales
LED maker Cree has appointed industry veteran Robert Pollock as senior vice president of worldwide sales.
Pollock began his 30-year sales career at Hewlett Packard with its LED and RF/microwave product groups and served most recently as a vice president of sales at Philips Lumileds.
"One of Cree's priorities is to expand our global sales, marketing and distribution capabilities. Bob brings a great mix of industry and sales expertise to this important position," says Chuck Swoboda, Cree chairman, president and CEO.
Dialight Lumidrives appoints sales manager
Dialight Lumidrives, the UK-based LED technology provider, has appointed Simon Aldred as sales manager. He joins Dialight Lumidrives with over 10 years experience in the lighting and electronics industry, having spent the previous five years selling high-power LED technology in the UK and Europe in his role as Lumileds' UK supplier development manager.
Gordon Routledge, managing director at Dialight Lumidrives says; "We are entering a period of rapid growth thanks to an increasing number of customers recognising our wide ranging LED expertise. Simon's role is to help us manage this demand and continue to widen our customer base."
J&J Electronics appoints VP of Product Development
J&J Electronics Inc, manufacturer of ColorGlo LED lighting products, recently added Bill Little as VP of Product Development. Bill brings a 12 year background in entertainment, architectural, fiber optic and LED lighting, having held various positions at other companies. His career history includes developing and designing products, application design, quality management, technical sales, marketing and business development.
Hymite expands into US, hires staff
Hymite A/S, a manufacturer of silicon-based packaging products for electronic devices, has expanded its North American sales operations with the addition of two new executives and new offices in Texas. The expansion is designed to answer the growing market need for wafer-scale packages for consumer and industrial, medical and automotive components, including LEDs.
The company has hired Eric Leonard as director of worldwide sales and Jim McDonald as product manager. The company has leased new offices in Rockwall at 773 Justin Road, expanding its Texas facility in preparation for more sales and technology staff. Hymite's corporate offices are located in Copenhagen, Denmark and its main design facility is in Berlin, Germany.
"Electronics suppliers worldwide seek smaller and more cost-effective packaging," said Claus Jorgen Nielsen, Hymite's CEO. "Hymite views this trend as a significant growth opportunity, enabling us to help customers cut component size and production costs."
XL Video moves to new Belgian HQ
XL Video Holdings
and XL Video Belgium have moved into a massive new purpose-built HQ at the Plassendale Business Park near Ostend. The specially designed 40,000 sq. ft. building is been constructed on a 1.5 hectare plot of land, and about 35,000 sq. ft. of the new space is devoted to warehousing, service and storage areas.
The new facility is ideally located at the hub of several major European transport arteries, taking advantage of quick and easy access to the whole of Europe. XL Video UK's General Manager Al Green comments, "With cross-channel links now so fast and efficient, having large amounts of LED stock held in Belgium represents no operational barriers." The new facility has the space to accommodate and service all XL of Video's current stock of mobile LED screens, from the Barco B10 screen vans to stage trucks and 40 square metre LED trucks.
Other standard XL product lines include Barco Mi-Sphere curtains, the new Mitsubishi DV8 LED screen and Soft-LED LED curtains.