Color Kinetics and Robe Show Lighting sign licensing deal
Color Kinetics has signed another license agreement with a leading provider of entertainment lighting.
Sep 1st, 2006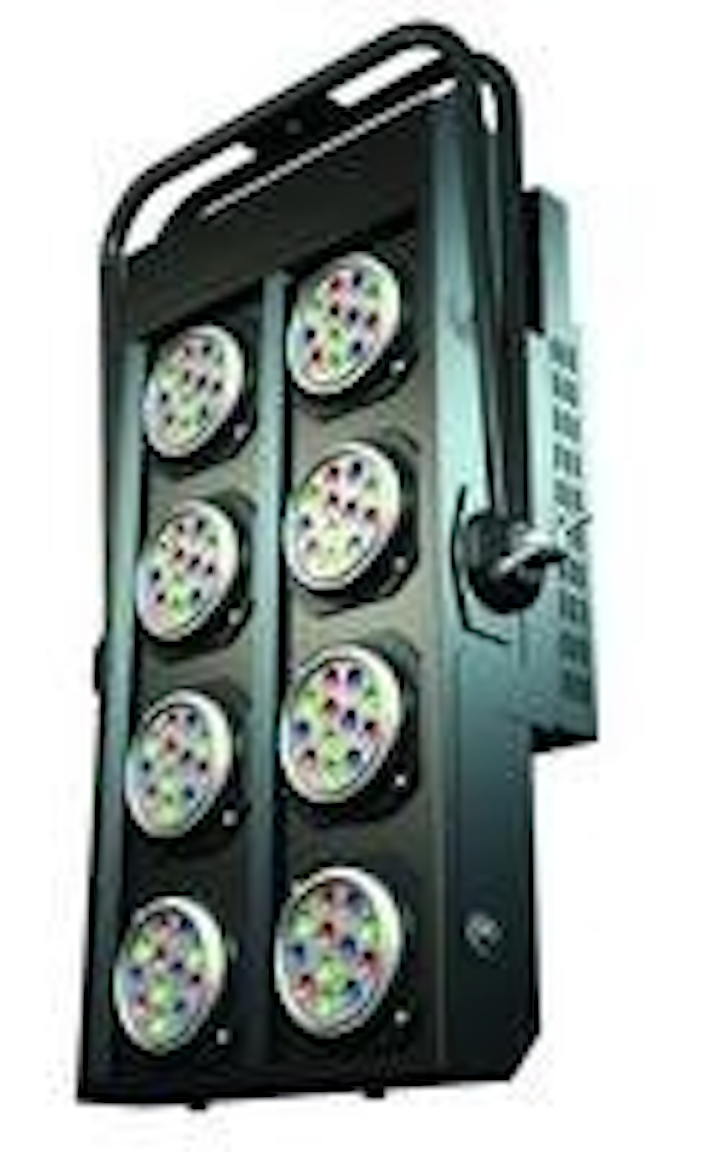 Color Kinetics and Robe Show Lighting have signed a global licensing agreement providing Robe with access to Color Kinetics' complete patent portfolio. The license will apply to sales of Robe products in all global markets covered by Color Kinetics' patent portfolio.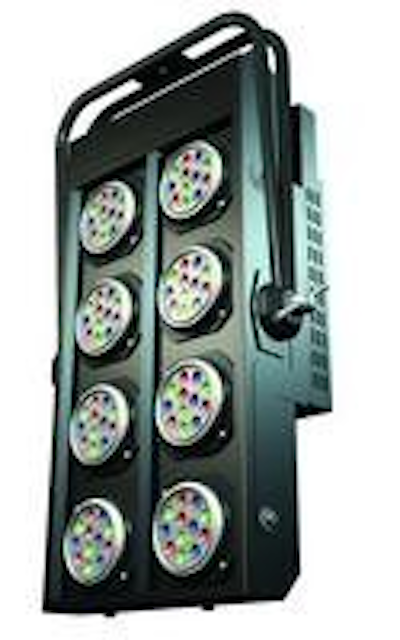 Robe LEDBlinder 196 LT
Based in Hazivice, Czech Republic, Robe is a manufacturer of moving light systems that are widely used in theatrical, touring, television and other entertainment applications.
The company launched a joint venture subsidiary, Anolis, in February 2005, to produce LED-based lighting products (see Anolis Lighting launches at arc05) and launched its first own brand LED products later that year (see Robe Show Lighting unveils LED products).
The license agreement will allow Robe to continue to develop and sell its LED Series and Anolis product lines, which apply Color Kinetics' proprietary control methods to generate millions of colors and color-changing effects.
"The early commercial success of our LED Series and Anolis products suggests that LEDs are perfectly suited for a wide range of uses in entertainment and themed environments," said Josef Valchar, General Manager and CEO, Robe Show Lighting. "We recognize that LED lighting will be an important focus for Robe moving forward, and our commitment is underscored by our decision to align with Color Kinetics."
"The entertainment lighting market was among the first to embrace intelligent LED lighting technology, and with ever-increasing LED performance, we believe that demand will grow in stride with a host of new, exciting applications. Robe is the latest in a growing number of major entertainment lighting companies to recognize this opportunity and the value of licensing our well-established international patent portfolio," said Bill Sims, President and CEO, Color Kinetics.
Robe at PLASA 2006
Among the many new products launched by Robe at PLASA 2006 next week will be the StageQube 324, a new-generation of LED panel. Designed as a plug & play application, it doesn´t require any external power supply and control boxes, and all the complete electronics system is located in the IP54 housing.
An integrated rigging system allows even large systems to be built up very easily. The resolution of StageQube 324 is 18 x 18 pixels at a size of 80 x 80 cm (pixel pitch 4.44 cm). The StageQube 324 system uses a video input (VGA) that is connected to the QubeControl PC. It can be DMX controlled using a Robe Media Hub aloowing intuitive control from the lighting desk.