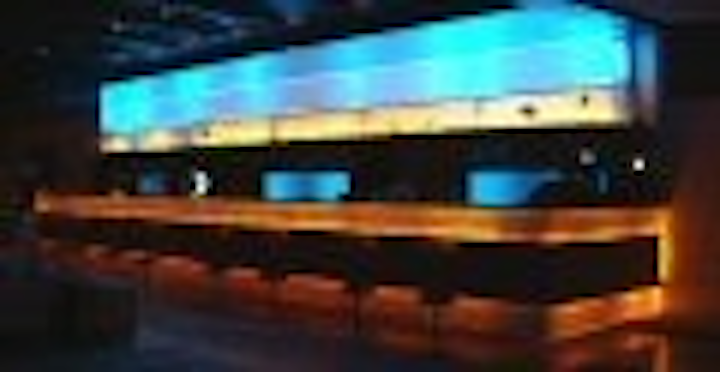 LEDs and fish feature in Romanian nightspot
Mondy's Club, a 1000-person capacity nightclub on the Romanian Black Sea coast, has made extensive use of LED fixtures from
Tryka L.E.D. Ltd
. Local company 3 Fingers was responsible for the entire design and installation for club owners Calatis.
A total of almost 16 metres of flexible colour changing Tryka LinkLED systems illuminate the fish tank on the main bar and the second bar front, with 16 Tryka Module 12 Easy-Link™ dotted around the 500m2 site.
A further 65 Tryka Strip Modules in different lengths illuminate several large square beds and other seating areas. Fish in the in-floor fish tanks also benefit from color-changing LED lighting.
The entire lighting set-up is run by 17 Tryka IDS-4s, the Intelligent Drive System capable of driving large numbers of LEDs, whilst also offering a wealth of built-in functions for hands-on control.
Chroma-Q™ Color Web supplied to Bradfield Stage Lighting
A.C. Lighting Inc has supplied 72 panels of Chroma-Q™ Color Web to Bradfield Stage Lighting for use on various shows and events. A division of the Nashville-based production company, Bradfield Stage Lighting is a full service lighting supplier.
The webbing has already been used on a high profile Nashville society event that Bradfield works on annually, to uplight the custom dance floor's Plexiglass panels.
Color Web's 3.3 x 3.3 foot pieces were the perfect size for mounting underneath each panel and provided an eye-catching effect for the dance floor due to the system's LED nodes being clearly visible through the frosted Plexiglass.
The Color Web was used mainly for color fades synchronised with the rest of the room lighting, accompanied by a number of pre-programmed effects used at various points in the evening.
The Chroma-Q™ Color Web is designed and manufactured by Artistic Licence and distributed worldwide by A.C. Lighting. Chroma-Q™ Color Web is licensed by Artistic Licence, Color Kinetics and Super Vision.