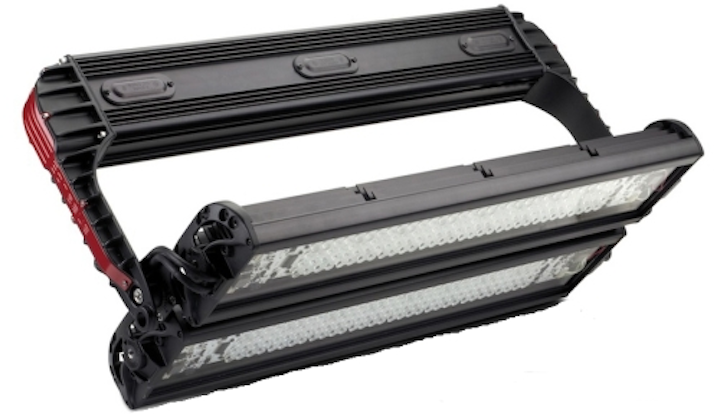 SSL has moved slowly into arena lighting, but maturing technology will lead to more projects such as the LED lighting retrofit of the Canadian Tire Centre.
Ephesus Lighting has announced that it will supply its Arena family of LED luminaires for a lighting retrofit of the Canadian Tire Centre in Ottawa, Canada — the home arena for the Ottawa Senators National Hockey League (NHL) team. The lighting of a professional arena follows several recent Ephesus projects at universities of indoor and outdoor sports facilities with sold-state lighting (SSL).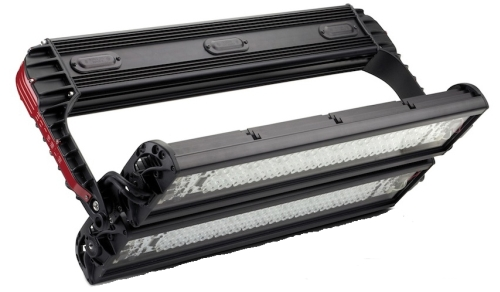 Ephesus Lighting will supply LED lighting for Ottawa Senators hockey
The Canadian Tire Centre project will be perhaps the highest-profile deployment yet of LED sources in lighting a major sports venue. While LEDs can deliver plenty of lumens in such applications, products capable of such output have been judged as too costly and heavy relative to legacy high-intensity discharge (HID) sources such as metal halide (MH). Perhaps the most significant prior LED-industry project was lighting of the Weber State University arena by GE Lighting last year.

LED lighting offers a number of potential advantages in arena lighting including the ability of operators to dim or extinguish lights on demand. HID lighting requires mechanical shutters to achieve dramatic effects due to the long restrike time of the sources. LED lighting can also serve both to illuminate a playing surface and provide lighting for the seating areas and even for emergency exit needs.

LEDs and viewer experience
"Sports and entertainment facility operators appreciate that LED lighting is the natural evolution of arena and stadium lighting because it provides an optimal stage for events in person and on high-definition television," explained Amy Casper, CEO of Ephesus Lighting. "The success of our lighting solutions and the glowing testimonials from fans, players, television broadcasters, and facility operators reinforce this fact and prove without a shadow of a doubt that LED is ready for the big leagues."
Indeed, the arena operator expects the new lighting to provide better lighting for the athletes and a better viewing experience for spectators. The Canadian Tire Center had tested Ephesus' products against other LED fixtures and determined that the Arena 300 and 600 fixtures would deliver optimal uniformity. The new lighting is projected to deliver 75-fc levels with one-third fewer fixtures relative to the legacy lighting and deliver 70% energy savings.
"In our side-by-side test, it was clear that the Ephesus Lighting solution made the most sense to us for a variety of reasons," said Tom Conroy, vice president and executive director of the Canadian Tire Centre. "Our facility operators will benefit from the versatility of the system and the fact that it is practically maintenance free. But most importantly, our fans at Canadian Tire Centre and watching at home will clearly see a better game. Additionally, this new lighting system will allow our game entertainment team to instantly strike and illuminate the arena, which will open the door for an enhanced presentation and better fan experience."
The arena is also installing the Ephesus wireless control system to enable the on-demand control capabilities mentioned by Conroy. The controls will enable precise control of the different fixtures to match the requirements of the event taking place. Indeed, the arena hosts events year-round including concerts and other types of sporting events beyond ice hockey.
Other Ephesus projects
Ephesus has announced a number of other high profile projects recently in college venues. For example, Duke University in Durham, NC recently lit its Jack Katz Stadium using LED lighting. Ephesus said that project was the first outdoor LED installation in an NCAA Division 1 sports venue. The company also announced three indoor arena projects in colleges located in the US and Canada.