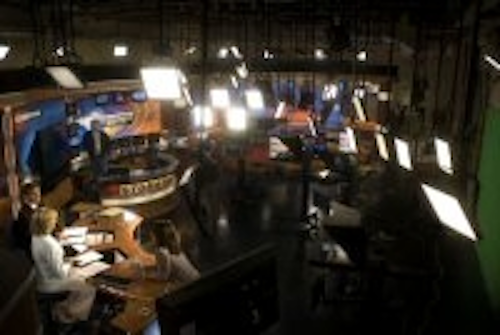 The Vitec Group plc has acquired the business and assets of Litepanels, Inc and Litepanels, LLC, a leading manufacturer of LED-based lights for the television, broadcast, video and film industries. The initial consideration of US$14.5m (£7.8m), will be paid in cash, with additional deferred consideration dependent on future profitability.
Litepanels, based in North Hollywood, California, has developed a range of LED on-camera and stand-mounted lighting systems, backed by a strong patent portfolio, that have gained acceptance with lighting and broadcast professionals in the last few years. Vitec describes Litepanels as a market leader in the media lighting industry.
Litepanels was founded in 2005 by five partners with extensive experience as lighting designers or lighting directors, all of whom will stay with the company post-closing.
Vitec Group, based in Kingston upon Thames, UK, serves worldwide customers in the media sector with products and services for the broadcast, entertainment and photographic industries.
The products created by Litepanels are used both on-location and in studio environments, including installations at the White House press briefing room. LED lighting is attractive, particularly in studio and film set applications, because of its low power consumption and low heat generation compared to traditional light sources, and is expected to continue to grow rapidly as lighting directors convert to this technology.
Litepanels had audited revenue and adjusted profit before tax in the year ended 31 December 2007 of $5.8m and $1.3m, respectively. Unaudited revenue for the six months to 30 June 2008 was $5.0m.
The potential earnout payments are contingent on annual operating profit performance in the calendar years 2008 to 2011, with a maximum earnout payment of $50.0m. The upfront consideration plus cumulative earnout payments correspond to approximately a 5x EBIT multiple.
Gareth Rhys Williams, Chief Executive of Vitec, described Litepanels as a fast-growing business with an impressive patent portfolio of exciting products that are sold to Vitec's existing customer base. "The team at Litepanels has successfully brought to market a range of easy-to-use products that are much more comfortable for the newscasters and actors to work with, and which dramatically reduce the energy required, both to operate the lights and to subsequently air-condition the studios.
"Vitec already has a significant position in the lighting stand market, and sells on-camera lights through its existing broadcast channels; we look forward to working with the team at Litepanels to help develop the business in the future, leveraging off the strength of Vitec's worldwide distribution."
In early September, Lightpanels settled its month-old lawsuit against Sony - see Litepanels sues Sony for patent infringement on LED technology.

First all-LED lit television news studio
Back in March 2008, Litepanels, Inc announced that West Palm Beach, Florida CBS affiliate WPEC has become the first TV station in the world to use 100-percent LED lighting for illumination of their television news studio.
The station chose Litepanels' 1 x 1-foot, 5600K spot fixtures to do the job, taking advantage not only of their HD-friendly light properties, but also the tremendous energy savings both in powering the lights themselves and in cooling the studios.
Although the Litepanels LED fixtures were lighting a larger portion of the studio because of the High-Definition sized sets, actual measured energy draw dropped from 52kW with the previous tungsten fixtures to 3kW with Litepanels LED lights. A similar drop in the cost of air conditioning the studio was experienced.
"The power savings Litepanels promised are real," said WPEC Director of Engineering Paul Russell. "It hits you in two ways, because you don't have the power consumption associated with the lights themselves drawing all that power, and number two, you don't have the air conditioning costs associated with supporting the kind of heat developed by [tungsten] lights."
As the station began planning its transition to a high-definition newscast, it faced the challenge of lighting the larger set that was necessary to provide 16:9 aspect ratio coverage. Lighting also had to be provided for a second news set housed in the studio so that the station could produce newscasts for West Palm Beach FOX affiliate WFLX. The lighting was up and running for the 2008 February ratings sweeps.
The energy savings was not at the expense of the video images coming out of the studio. Before he signed off on relighting with Litepanels, WPEC Executive News Director David Christopher wanted an in-studio demonstration of the LED fixtures. "I could not believe how good the talent looked," he said.
That HD-friendly look was apparent as well when all 64 of LED light fixtures were fired up. And Christopher, a former news anchor himself, also commented on how cool it felt to be under the lights. "If you stand on the set during the newscast, it's actually chilly out there."
Christopher liked the Litepanels in his studio so well he ordered more for his helicopter and field news crews to use.