Chauvet Professional's PVP X6IP outdoor LED video panel is IP65 rated
May 22nd, 2015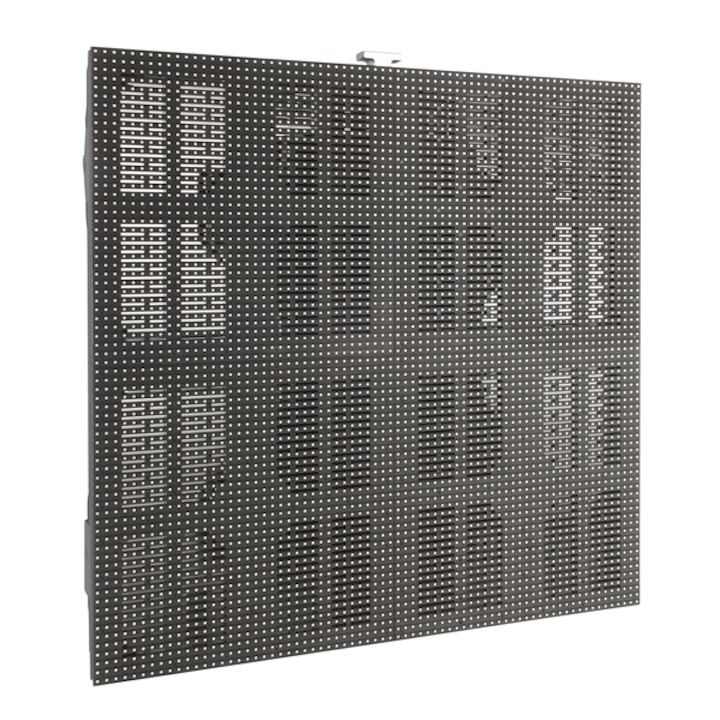 SUNRISE, Fla. – As the festival and outdoor concert season kicks into high gear, lighting/production designers have a new tool that will make it easier for them to set up ultra-bright, weatherproof video walls at these events – the PVP X6IP high-resolution LED video panel from Chauvet Professional. Featuring a pixel pitch of 6.9mm, the PVP X6IP is an outdoor LED video panel rated at IP65 for its ability to withstand rain, while being brilliant enough to produce images that stand out in the daytime sun. It is also very touring and rental friendly, thanks to an innovative design that allows for quick and secure assembly, easy serviceability in the field, and the versatility to be used indoors as well.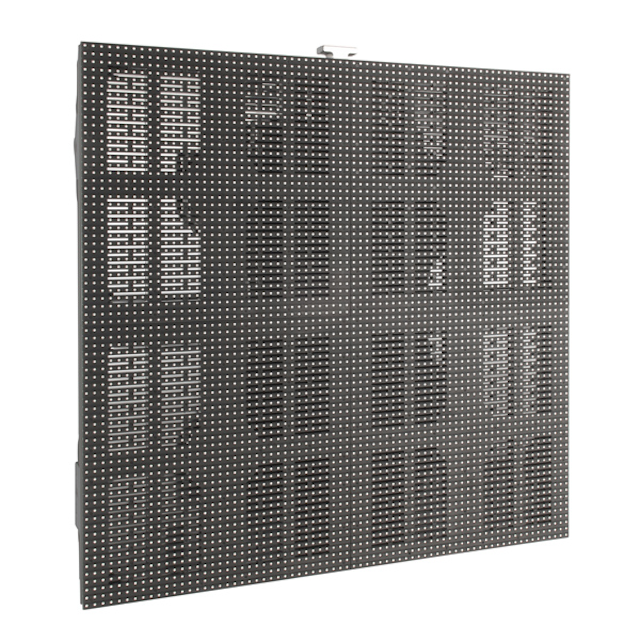 Chauvet Professional's PVP X6IP outdoor LED video panel is IP65 rated

With its high-res 6.9mm pixel pitch and ultra-bright 4,500-NITS illuminance, the PVP X6IP LED video panel will render images and graphics of any type with impressive clarity, brilliance and definition of detail. The panel utilizes tri-color (red, green, blue) SMD 2623 LEDs with a black body to produce the highest in class contrast levels for video that "jumps out" even in broad daylight. Designed to be both video and audience friendly, it features a 3,120 HZ refresh rate and wide 130° viewing angle, making it ideal for use on-camera, while providing clear visibility from a broad expanse of "live" vantage points.

Designers and installers will find that it's easy to build video screens and walls of all sizes with the PVP X6IP, too, because Chauvet Professional has included many innovative and quality features in its design. Each LED video panel has a 500mm square display surface, and a thickness of only 83mm, and is manufactured via a computer guided CNC cutting process to provide the ultimate precision for seamless modular connections. Stainless steel hardware is integrated into each unit to allow for easy and secure interlocking between panels.

For quick, effortless mounting on truss or pipe, the PVP X6IP can be used with Chauvet Professional's RB-X50CM or RB-X200CM X-Series Rig Bars (sold separately), which include adjustable connectors that facilitate easy alignment of the panels. Installation can also be accomplished via M12 threaded inserts that are conveniently positioned on all four corners of each panel.

Another handy aspect of the PVP X6IP's design is that the LED modules themselves are magnetic. This allows for quick replacement of LEDs on the spot whenever necessary, for easy serviceability on the road as well as the repair bench.

To increase safety in outdoor settings where wind is always a factor, the PVP X6IP LED video panel features a blow-through design with an 8% transparency. But Chauvet Professional has incorporated innovative sealable louvers into the design, which can be closed to block out back light, giving the panels the versatility to perform equally well in indoor applications. This increases their value to dealers and rental houses, noted Anthony Chiappone, product manager for Chauvet Professional.

"We looked at everything lighting and production designers, installers and dealers wanted in a high resolution outdoor video screen, and we created the PVP X6IP to do it all," said Chiappone. "From its black-body SMD 2623 LEDs and 6.9mm pixel pitch, which produce daylight-defying brightness and highly detailed images, to its rugged IP65 outdoor rating and ease of setup, the PVP X6IP is designed to deliver outstanding performance on the touring and festival circuit.

"It's even got some very innovative features such as the sealable louvers for indoor use, which were included to give the panel greater versatility," added Chiappone. "Rental houses and dealers will appreciate the efficiency of stocking one product that has the functionality to fill a variety of different client needs."

Made of solid die-cast aluminum, the PVP X6IP panels are durable enough for years of touring and rental use. Yet they're also very lightweight -- just 9 kg each – making them easy to transport and handle.

Operating on LINSN control protocol, the PVP X6IP panels include Seetronic® Etherkon® IP65 data connectors. They work with CHAUVET Professional's VIP Driver (sold separately), which will act as an interface between any DVI or HDMI video source and the PVP X6IP LED video panel, and allow media playback, configuration, addressing and remote power control of the panel.

About CHAUVET Professional
CHAUVET Professional offers innovative professional lighting fixtures for the production and touring market as well as permanent installation in theatres, hospitality venues, cruise ships, clubs, television and architainment applications.

About Chauvet Europe
Chauvet Europe is the full service European branch of Chauvet, based in the UK. Chauvet is a leading manufacturer of professional luminaires, truss and related equipment headquartered in the USA. Chauvet products are supplied globally under four main brands: CHAUVET® DJ, CHAUVET® Professional, ILUMINARC® and TRUSST®. They share Chauvet's unified strategy to pursue every market segment where it has a competitive advantage in terms of value, innovation and performance, with an emphasis on LED technology. For more information, please visit www.chauvetlighting.co.uk.
Contact:

Adina Arhire, International Marketing Coordinator - Chauvet
+1-954-577-4498
E-mail:

Web site:

Locate more display & sign vendors in the LEDs Magazine Suppliers Directory

Submit new products, case studies/projects, and other press releases at http://www.ledsmagazine.com/content/leds/en/addcontent.html and http://www.ledsmagazine.com/content/leds/en/iif/add.html.
More from Chauvet:
Chauvet introduces ultracompact stage fixture for LED entertainment lighting
LD Rachel Miller brings sparkle to Lucid Candy music event with Chauvet LED entertainment lighting