Chauvet Professional Nexus LED panels add pop to 'The Who Hits 50!' concert tour
May 25th, 2015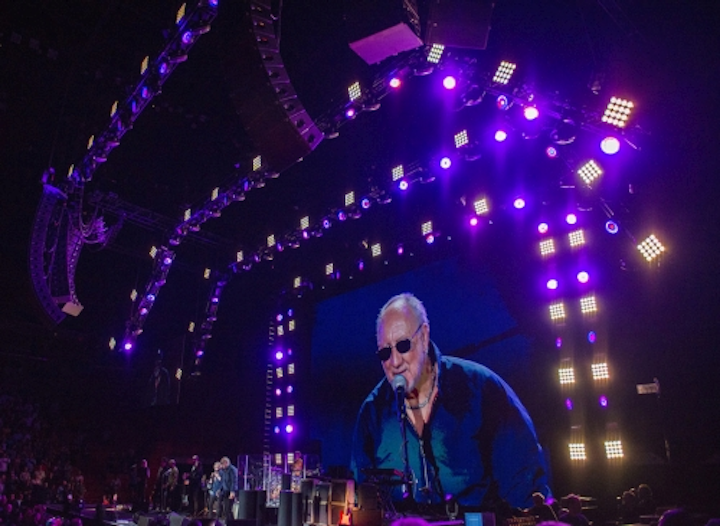 SUNRISE, FL – Tom Kenny is production and lighting designer for the current The Who Hits 50! North American/European tour. He has been designing for The Who, as well as the solo productions that Pete Townshend and Roger Daltrey do on a regular basis, since 1990.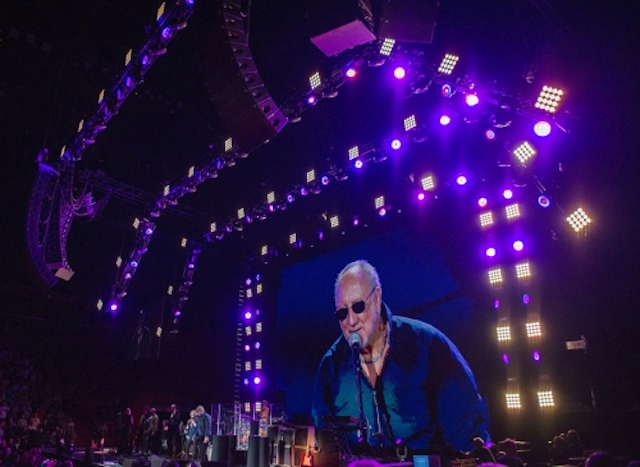 Chauvet Professional Nexus LED panels add pop to 'The Who Hits 50!' concert tour

Kenny has been working with the Nexus LED panels on a number of his projects ever since Chauvet Professional brought him some demo versions to try out when the product first came out. "I've used the Nexus products on a lot of my shows and always wanted to use them on The Who," says Kenny. "They have some very cool effects inside. They give me a great effect; they're very bright; and they can light the whole arena. They're just very powerful and they give lots of different variations."

For this tour, because it was the band's hits, Kenny wanted to go for a clean rock look. "Since I use a lot of the Nexus panels on my other projects, I knew for this design that I would use them to create shapes. Most of the lighting system is pointing out at the audience with shapes, circles, and ripples that go along with the video content. It works great." Kenny's design includes 50 Chauvet Professional Nexus 4x4 LED panels, along with a range of automated lights that surround the center video screen and tie into the video content via color and movement that radiates out from the content.

The lighting package, including the Chauvet Professional Nexus LED panels, is supplied by PRG and the video is supplied by PRG Nocturne for this tour. The Nexus panels are all operated from the main lighting console for the tour. The Lighting Directors who supported Kenny on this tour were Jim Mustapha and David "Fuji" Convertino.

Be sure to catch The Who Hits 50! as it plays in North America through the end of May and then heads for Europe later in June for summer dates. The tour will be back in the US in September for dates through November.

About Chauvet Professional
Chauvet Professional offers innovative professional lighting fixtures for the production and touring market as well as permanent installation in theatres, hospitality venues, cruise ships, clubs, television and architainment applications.

About Chauvet Europe
Chauvet Europe is the full service European branch of Chauvet, based in the UK. Chauvet is a leading manufacturer of professional luminaires, truss and related equipment headquartered in the USA. Chauvet products are supplied globally under four main brands: CHAUVET® DJ, CHAUVET® Professional, ILUMINARC® and TRUSST®. They share Chauvet's unified strategy to pursue every market segment where it has a competitive advantage in terms of value, innovation and performance, with an emphasis on LED technology. For more information, please visit www.chauvetlighting.co.uk.
Contact:

Adina Arhire, International Marketing Coordinator - Chauvet
+1-954-577-4498
E-mail:

Web site:

www.chauvetprofessional.co.uk

Locate more architectural, entertainment & decorative lighting vendors in the LEDs Magazine Suppliers Directory

Submit new products, case studies/projects, and other press releases at http://www.ledsmagazine.com/content/leds/en/addcontent.html and http://www.ledsmagazine.com/content/leds/en/iif/add.html.

More from Chauvet:
Chauvet LED panels bring Lewis Carroll's Wonderland spirit to life at NY event
Visions Lighting uses Chauvet Nexus LED entertainment lighting for Invasion Del Corrido concert