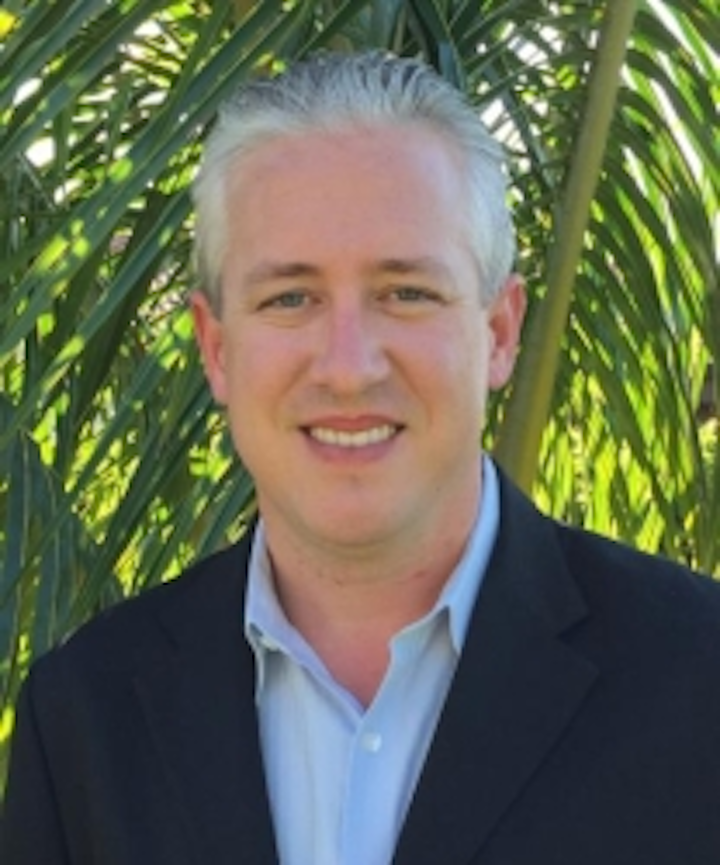 SYRACUSE, NY - Mike Lorenz, president of Ephesus Lighting, Inc. an innovative LED lighting company that designs and manufactures LED lighting solutions for challenging applications in the sports and industrial markets, has announced the appointment of Karl Severance to the position of Business Development Manager. Based in Fort Lauderdale, Fl., he is responsible for managing and expanding Ephesus' customer base in the Mid-Atlantic and Southeast regions. Karl Severance (Photo Credit Ephesus Lighting) Severance joins Ephesus from Leotek Electronics USA where he served as Regional Sales Manager since 2013. In this role he serviced numerous clients in the Southeast and Mid-Atlantic region and became intimately familiar with the ever-changing and growing LED lighting market. Previously, from 2005-13 he was at Musco Sports Lighting as a Key Account Manager. He earned Bachelors of Arts in Finance from the University of Central Florida in 2001. "We are thrilled to add a lighting industry veteran such as Karl to our growing team to better service our existing partners and grow our presence in the region," explained Mr. Lorenz. "His decade of industry experience, his familiarity with all aspects of the sales and installation process and his passion for LED lighting technology make him a great addition to our team." Ephesus manufactures the brightest LED on the market and leads the way in developing and deploying solid state lighting solutions to address challenging applications in the sports and industrial markets. Since lighting the first sports arena with LED in North America in 2012, Ephesus Lighting's luminaires have been operational for over 300,000 hours in more than 100 indoor and outdoor sports and entertainment venues all across North America, including the University of Phoenix Stadium - site of Super Bowl 49, the Canadian Tire Centre - home of the Ottawa Senators, Duke University, the new Minnesota Vikings Stadium - currently under construction, and many others. About Ephesus Lighting Ephesus Lighting, Inc. is a US-based company that manufactures high-output LED lighting solutions for challenging applications in the industrial and sporting markets. Ephesus is focused on innovating advanced LED solutions that will enrich and illuminate the world, by creating brighter, more vibrant and more sustainable environments. Ephesus Lighting is Powered by Cree® LEDs. For more information, follow us on Twitter @EphesusLighting.
Contact:

Ephesus Lighting
+1-315-579-2873
E-mail:

Web site:

www.ephesuslighting.com

Locate more industrial lighting vendors in the LEDs Magazine Suppliers Directory

Submit new products, case studies/projects, and other press releases at http://www.ledsmagazine.com/content/leds/en/addcontent.html and http://www.ledsmagazine.com/content/leds/en/iif/add.html.
More from Ephesus Lighting:
Ephesus Arena Pro-Court LED sports lighting is color-tunable to meet broadcast standards
Ephesus Lighting selected to install LED lighting in 113 buildings at Tobyhanna Army Depot