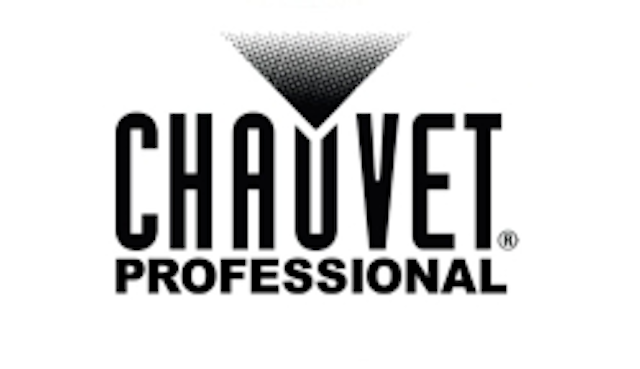 NASHVILLE – When lighting designer Mike Marcario got the call to work on up-and-coming country star Eric Paslay's "Make Every Night A Friday Night Tour," he was told his rig and programming needed to meet two requirements: it had to be versatile enough to work in a variety of venues, and it had to have the punch to stand out in daylight for some of the tour's outdoor stops. Bearing this dual dictum in mind and appreciative of the redheaded bearded Texan's passionate musical style, Marcario knew that he needed to have a rig that was fast, powerful and capable of quick dimming and color changes. ÉPIX Strip 2.0 LED entertainment fixtures from Chauvet Professional fit his plan perfectly.
"The Chauvet ÉPIX Strips, paired with software from ArKaos, were especially helpful to me because of their many features and the flexibility they gave me. If I needed a solid, saturated color or a bunch of movement, the ÉPIX kept up with the rest of my rig without flinching," said the LD, whose Elite Multimedia supplied rig, included 20 of the color changing LED strips in addition to a variety of movers and washes. "I wanted to make each song have a unique 'flavor.' Eric's writing style is all over the map and all of his songs sound so unique, so I wanted to choose color combinations, focuses, and effects that reflected that. The ÉPIX were a big help in that regard."
Ironically, Marcario wasn't thinking of using the ÉPIX strip LED entertainment fixtures until he was introduced to them by David Venus of Elite Multimedia. "I had never used the ÉPIX strips before this gig. I also didn't have a whole lot of experience with ArKaos, so I didn't know what to expect," he said. "However that quickly changed once I started bumping through my cues at rehearsals. The strips in essence tied the entire rig together as they were placed in all the gaps of our set carts and pipe/base. Whenever I needed to accent a drum hit with solid intensity and color, create slow movement for a ballad, or do a sweep of color across the entire rig, the ÉPIX Strips performed like champs. Paired with a media server, they were a solid choice to get big looks quickly."
Venus, who was familiar with the ÉPIX Strips from his involvement in the Luke Bryan and Cole Swindell tours, included them in the plans for the "Make Every Night A Friday Night" tour that he developed with Paslay tour manager Steve Bryan. "I was confident that ÉPIX would make a great impression on Mike," he said. "We've had great results from them on every tour."
For the Paslay tour, the ÉPIX Strip LED entertainment fixtures were arranged in articulation set carts, positioned on either side of the drum riser. "They were placed this way to draw focus back into the center of the stage onto Eric," said Venus. "Having the strips in the carts really helped take care of the logistical issues of playing many different types of venues that were scheduled. It also helped that the ÉPIX Strips can swivel on brackets. This makes it easier to store them on the set carts for travel."
On the subject of travel, the ÉPIX Strips and the rest of the Eric Paslay rig tacked on even more miles than expected a few months ago, as 30 cities were added to the singer's schedule to keep up with popular demand in the wake of his Gold-certified LP. "This has been a well-traveled show," said Venus. "Mike, Steve and production manager Norwood Wood deserve a lot of credit for pulling together a show that delivers a consistent look over a wide variety of venues. Eric Paslay is a rising star with a sweeping range of passionate music, and thanks to fixtures like the ÉPIX Strips we've been able to do his work justice at every venue."
For more information on Elite Multimedia visit www.elitemultimedia.com
About CHAUVET Professional
CHAUVET Professional offers innovative professional lighting fixtures for the production and touring market as well as permanent installation in theatres, hospitality venues, cruise ships, clubs, television and architainment applications.
About Chauvet Europe
Chauvet Europe is the full service European branch of Chauvet, based in the UK. Chauvet is a leading manufacturer of professional luminaires, truss and related equipment headquartered in the USA. Chauvet products are supplied globally under four main brands: CHAUVET® DJ, CHAUVET® Professional, ILUMINARC® and TRUSST®. They share Chauvet's unified strategy to pursue every market segment where it has a competitive advantage in terms of value, innovation and performance, with an emphasis on LED technology. For more information, please visit
www.chauvetlighting.co.uk
.
Contact:
Patrick McCumiskey - Chauvet Professional