Access Fixtures announces price reductions on LED sports lighting
Jul 24th, 2015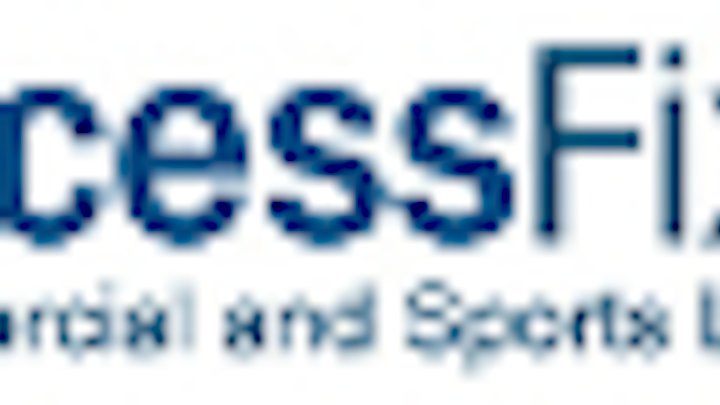 WORCESTER, MA—Access Fixtures, a leading distributor of commercial and sports lighting products, has announced that it will be offering all LED tennis court lighting packages at a significantly lower cost. Available in several configurations, including 6 pole, 9 pole, and up to 11 poles for LED sports lighting fixtures. Customers can now choose LED lighting packages for their tennis court lighting project at a lower cost.

"As the technology improves, the cost of LED fixtures continues to decrease," said Access Fixtures CEO Steven Rothschild. "It is now feasible for us to reduce the prices of the LED packages so that our customers can take advantage of the great benefits of LED lighting without straining their budgets."

Previous LED packages were more expensive than traditional HID tennis court lighting systems due to the high price point of LED fixtures. Recent developments in the manufacturing of LED lights have made them more affordable, allowing Access Fixtures to offer LED sports lighting products at a much lower cost. LED sports lighting uses 60% less energy than traditional HID systems, turns on instantly—with no re-strike or warm-up period, and virtually eliminates maintenance costs with a rated operating life of 100,000 hours.

The energy efficient tennis court lighting packages are now available at a more friendly price point and are perfect for government owned facilities, schools, country clubs, homeowner associations, and residential courts. Now, homeowners, project managers, and municipal leaders are able to take advantage of the huge benefits of LED lighting without the initial financial leap. The price reduction applies to all LED tennis court systems for single, double, and triple courts; up to the highest level of play (club level).

About Access Fixtures
Access Fixtures offers commercial and sports lighting for less, and features light fixtures with LED, induction, eHID, PS-MH and CFL light sources that are long lasting and energy saving. With custom manufacturing capabilities, Access Fixtures can competitively build and custom finish luminaires and poles to the performance specifications required. Access Fixtures' extensive lineup of interior and exterior lighting fixtures includes products for sports, commercial, industrial, residential and hospitality applications. Luminaire types include wall packs, area lights, bollards, garage lighters, vandal resistant, exit and emergency, high bay, T5HO high bay, low bay, linear fluorescent, track lighting and grow light fixtures.

Contact:
Steven Rothschild - Access Fixtures
+1-508-657-8600