Current, powered by GE and Hubbell Lighting both demonstrated LED-based continuous disinfection technology at LightFair International, significantly expanding the number of players in what has been a relatively narrow sector.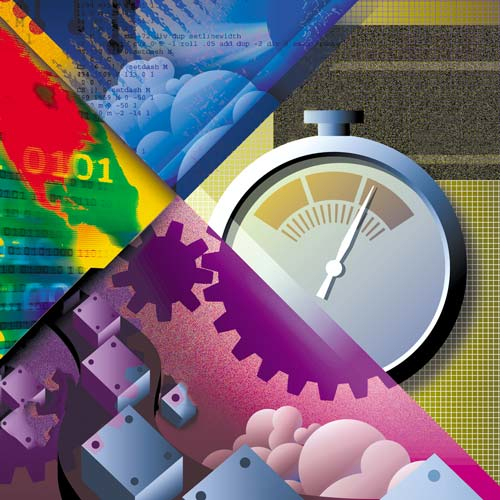 SSL continuous disinfection technology expands universe at LightFair InternationalHubbell Lighting has announced that it signed a licensing agreement with the University of Strathclyde for access to the Glasgow, Scotland school's continuous disinfection technology and the company demonstrated an early-stage prototype of a light engine at LightFair International (LFI). Current, powered by GE has also announced continuous disinfection technology based on emission in the ultraviolet (UV) range just below the visible spectrum, and said it developed the intellectual property (IP) in house.
Interested in articles & announcements on scientific and life science applications of LEDs?
The concept of continuous disinfection is a compelling one with pathogens lurking in spaces ranging from athletic locker rooms to food and beverage operations to healthcare-centric facilities — and more. Of course, you can use UV-C energy to kill most any pathogen almost instantly. But that spectrum ranging from 100–280 nm will kill healthy cells as well and is dangerous to the human eye and other organs. Light at longer wavelengths takes much longer to kill bacteria but can be used with people present. Kenall Manufacturing was the first to market with continuous-disinfection technology and earlier this year won its second LEDs Magazine Sapphire Award for the Indigo-Clean ambient lighting product family.
Continuous disinfection is one of many technologies that will be discussed at our Lighting for Health and Wellbeing Conference this summer. We will have details on the program coming your way later this week. Plan to join us in Newport Beach, CA on July 18.
Dueling licenses
Kenall licensed its technology IP from the same Strathclyde source as has Hubbell. John DiNardi, general manager and vice president of the Hubbell Lighting Components Business, said the two companies have licenses to service different markets. The Kenall license covers products sold into the healthcare market, according to DiNardi. Hubbell's license states that it can supply the markets for "areas of congregation and the food and beverage industry." DiNardi said areas of congregation would include places like locker rooms where bacterial growth is a dangerous problem in settings from youth to professional sports. Hubbell refers to the technology as High-Intensity Narrow-Spectrum (HINS) lighting.
Having licensed the technology, the Hubbell Lighting Components team will develop the light engines and other components based on the IP, such as the linear light engine demonstrated at LFI. Initially the technology will come to market across the Hubbell Lighting brands in various luminaire form factors. There is also the possibility that Hubbell Lighting Components could eventually supply the enabling technology to other luminaire manufacturers.
The Strathclyde technology relies on emission at the lower end of the human visual range in terms of wavelength. The IP includes not just the spectrum but also characteristics such as dosage time and magnitude of output needed to kill various pathogens.
Of course, there is another source of IP for continuous disinfection in the human visual range. Vital Vio owns such technology. Just recently, the company announced another patent in the area. And the company has licensed a number of luminaire manufacturers to use the IP with Acuity Brands being the most prominent.
UV-A LEDs
Current, meanwhile, is the first company we have seen that plans to use UV energy for continuous disinfection. The company said the approach relies on UV-A emission. Generally, UV-A implies wavelengths ranging from 315–400 nm as we covered in an article on Strategies in Light presentations a few years back. The top of the UV-A range is just below the violet 405-nm area used in visible-light products. Current said its products will emit in the 300–380-nm range.
Current appears focused on healthcare centric applications for the UV-A technology. The company said hospital readmissions due to healthcare-associated infections account for 28% of all readmissions. And the company expects the continuous-disinfection technology to positively impact that trend. Current could apply the technology in a variety of form factors.