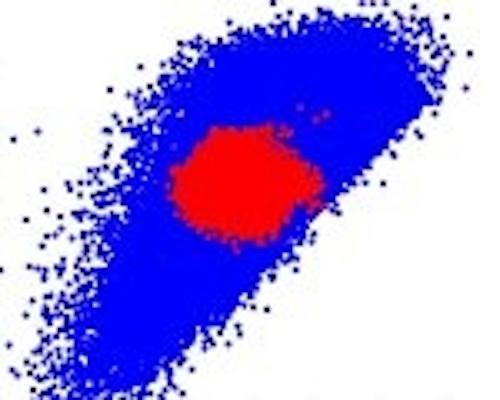 Philips Lumileds has added to the Luxeon Rebel family of LEDs with 2700K and 3000K correlated color temperature (CCT) models that target indoor lighting applications in hotels, shops, restaurants, and homes. Philips states that the new products offer the industry's smallest and most consistent white binning space with more than 80% of the production falling within a 3 MacAdam ellipse area.
Philips uses the latest thin-film, flip-chip (TFFC) technology, along with a proprietary Lumiramic phosphor technology to manufacture the new products. The design yields typical efficacy of 80 lm/W and up to 95 lm/W at a drive current of 350 mA for the 3000K model. Philips specifies a typical CRI of 85.
The company claims that the phosphor technology and reduced binning space will free many customers from the binning process. Steve Barlow, Executive VP of Sales and Marketing said, "The lighting industry has spoken clearly and we've listened: it wants an end to binning, confidence in application performance, and a certain and dependable supply chain. These are elements that we will continue to address with innovation and solutions that improve application performance."
The nearby image illustrates the color distribution. The blue area represents the typical distribution of white LEDS, while the red represents the distribution of the new Rebel emitters.
Philips also claims that the new Rebel emitters will be stable from an efficacy perspective over a wide temperature range. The company points out that most LED specifications are based on a 25ºC junction temperature, whereas many downlights and retrofit lamps may operate at temperature in the 80ºC - 100ºC range. According to Philips, the new emitter maintain more than 90% of rated light output and more than 95% of specified efficacy at a junction temperature of 85ºC.
The LXM8-PW27 2700K model outputs 80 lm while the LXM8-PW30 outputs 85 lm. Both are sampling now with broad availability slated for August.
Philips claims one final advantage in that the new design offers consistent color and tint over a wide range of viewing angles. The company points out that the wide viewing angle is particularly important in linear or wall-wash luminaires that are prevalent in hospitality applications.