News in brief: CALiPER round 8, Buy America, Montreal LED wall
DOE has published detailed Round 8 CALiPER results; stimulus funds are causing problems for Canadian companies; and a new video wall has enlivened Montreal.
Aug 11th, 2009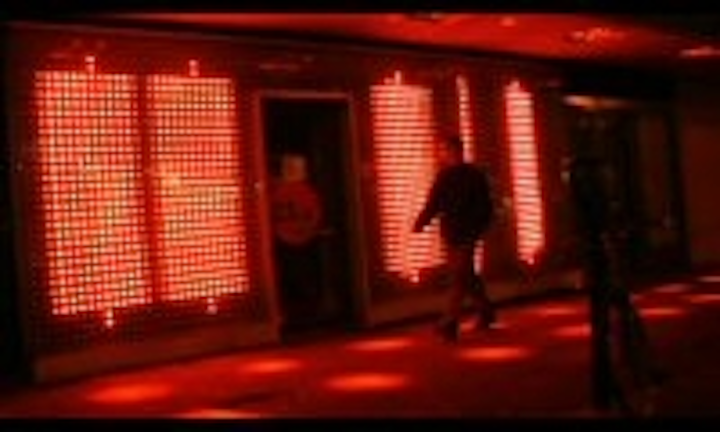 DOE publishes detailed Round 8 CALiPER results
The U.S. Department of Energy (DOE) has published the detailed test reports from Round 8 of product testing conducted through the DOE Solid-State Lighting (SSL) CALiPER program. A Summary Report containing the results from Round 8 is also available on the DOE SSL website at www.ssl.energy.gov/reports.html.
Detailed results from Round 8, covering replacement lamps, undercabinet products, downlights, and outdoor streetlights, are now available through the searchable online CALiPER system at www.ssl.energy.gov/search.html.
The CALiPER system has been enhanced with an advanced search capability that allows users to more easily view and compare test results. Users can search by category, date, efficacy, CCT range, CRI, and/or power factor; the results are displayed in a quick-read comparative listing of information.
Buy America hits Canadian companies
A Canadian manufacturer of LED streetlights was recently quoted in a New York Times article about the effect of "Buy America" provisions in federal stimulus bills.
Now that the stimulus money is flowing, says the article, many Canadian companies are finding that, despite President Obama's assurances, the North American Free Trade Agreement does not in fact offer them much protection.
Fixture manufacturer LED Roadway Lighting buys about half of the components for its LED-based streetlamps from American companies. But the Buy America provisions have still made the lamps from his company increasingly unwelcome in the United States.
"We've had contractors call and say that they want certificates that everything is from the US," said Charles Cartmill, CEO of the Halifax, Nova Scotia company. "It will definitely cost us business."
Video wall in Montreal
The
Urban Prankster
website has posted video of a "really cool" installation by Moment Factory in Montreal. The wall includes tracking devices and low-resolution LED displays, and is capable of showing many different visualizations based on the presence and movement of people.
The 35,000 LED bulb installation is now installed permanently at La Vitrine Culturelle and can be seen every evening from 7 to 11 (145, rue Sainte-Catherine Ouest, Montréal.