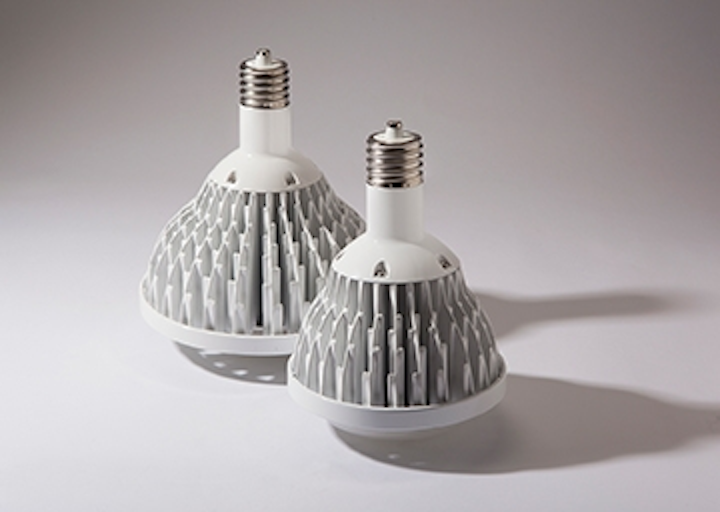 Lunera Lighting has introduced the Susan Lamp family, part of its BallastLED lamp product portfolio. These products can operate directly from existing ballasts, allowing plug-and-play LED adoption in high- and low-bay industrial applications.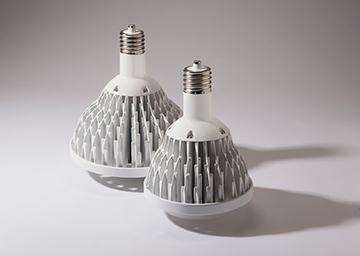 Lunera introduces direct LED replacement for MH bulbs
The Ballast LED Susan lamps specifically target the replacement of 400W, 250W, and 175W metal halide (MH) bulbs. Two versions are offered: The Susan Pro is designed to meet higher lumen output needs and reduces energy usage by over 60% relative to MH. The Susan Junior targets lower lumen output requirements and saves 70-90% relative to MH. For 400W replacements, the 167W Pro model delivers 15,000 lm and the 102W Junior model delivers 10,000 lm. The MH replacements are 4000K CCT lamps with a 70 CRI. Both have screw bases and are rated for 50,000 hours.
"With our plug-and play approach, we offer the lowest installed cost-per-watt saved of any LED high-bay solution available in the market today," said Tom Quinn, vice president of sales and marketing at Lunera.
As we have covered previously on Illumination in Focus, there are pros and cons to not removing the existing ballast from a fixture, such as potential failure of the ballast and energy losses. However, Lunera claims that the simple replacement of MH lamps with LED lamps will win over customers wanting to convert to more energy-efficient lighting.
In addition to providing LED lighting products, Lunera is expecting to launch a financing arm, Lunera Financing Solutions, which will allow facility owners to convert to Susan lamps through a zero-money-down program.