DOE rulemaking could dash California Title 20 sting (UPDATED)
The US Department of Energy is pursuing regulations for general service lamps that are stronger in many ways than California Title 20, but don't mandate the boost in color rendering performance that has drawn the ire of many in the SSL sector.
Apr 11th, 2016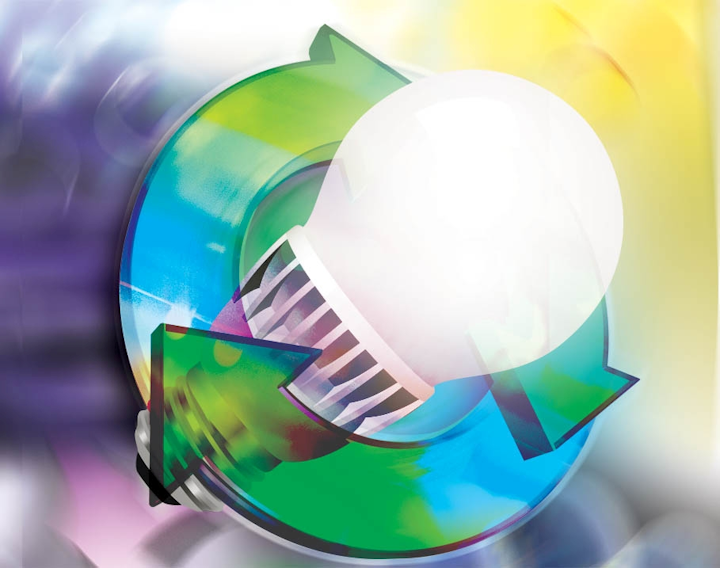 The US Department of Energy is pursuing regulations for general service lamps that are stronger in many ways than California Title 20, but don't mandate the boost in color rendering performance that has drawn the ire of many in the SSL sector.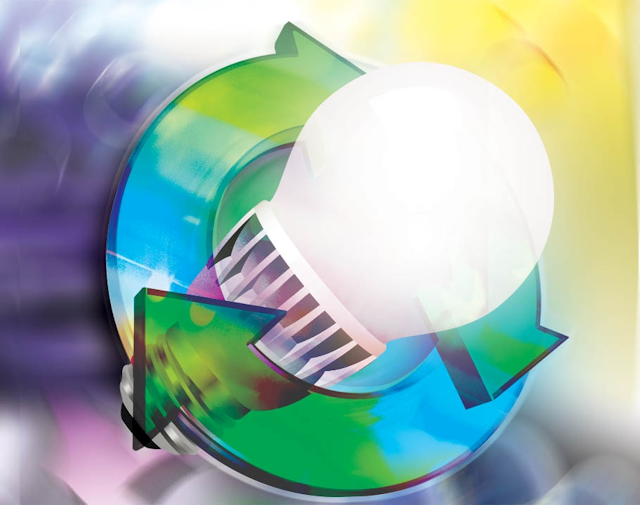 DOE rulemaking could dash California Title 20 stingThe US Department of Energy (DOE) is purportedly readying regulations on general service lamps, including both LED-based products and compact fluorescent lamps (CFLs), that would in part negate the widely-criticized California Title 20 rulemaking. Evidently, the DOE policy will require a minimum CRI of 80 for all general-service lamps whereas the California Energy Commission (CEC) has effectively mandated a CRI of 90, and the higher CRI could equate to higher-cost lamps for consumers and slightly greater energy usage. It appears that the federal policy will rule with solid-state lighting (SSL) products, at least in terms of the ubiquitous A-lamp.
Interested in more articles & announcements on LED & lighting regulations & standards?
We covered the Title 20 rulemaking back in February and the opposition to the policy by organizations such as the National Electrical Manufacturers Association (NEMA). Moreover, we expressed our opinion that CRI should be a free market choice — and not regulated — in our March 2016 issue editorial.
That editorial has drawn significant email response and most of the email agreed with our position on the policy. The one notable exception was communication from Michael Siminovitch, director of the California Lighting Technology Center (CLTC) at the University of California at Davis. Siminovitch argues that a quality factor such as color rendering is not readily apparent at the time of consumer purchase. The fear is that the consumer is displeased with the lamp once it is installed.
Siminovitch also said lumens are an incomplete measure of the light produced. He argues that slightly fewer lumens combined with higher CRI would prove more beneficial and pleasing to a person. Manufacturers that took such a design approach could presumably deliver products without the efficacy penalty commonly associated with higher CRI. Plus, Siminovitch said LED and lamp manufacturers are rapidly reducing the efficacy penalty. Note that the CLTC was in part behind the Title 20 development.
Still, we will stand by our opinion that consumers deserve the choice of buying lower-CRI and less expensive lamps based on the application at hand. And even in California, consumers will still get that opportunity according to Francis Rubinstein, an industry consultant and retired staff scientist from Lawrence Berkeley National Laboratory. Among many other things, Rubinstein has trialed LED lighting and controls in federal buildings working with the DOE's Commercial Building Partnership Program. He presented results of that work at the recent Strategies in Light conference.
Rubinstein said overall Title 20 is considerably weaker than the DOE policy that should emerge shortly. But the DOE will only require 80 CRI and has noted that both LED and CFL lamps that are on the market have demonstrated that 80 CRI is an economically-achievable goal. The DOE policy will set efficacy minimums on a sliding scale from 89 lm/W to 100 lm/W with higher efficacy required as lumen output increases.
Moreover, Rubinstein said generally the federal policy would take precedent over any state-level policy, even within the borders of California. Of course, the California policy was feared by the industry because energy programs that have begun in California have frequently been adopted more broadly in the US and even in other regions.
Rubinstein said California would have the option of implementing the DOE rulemaking in advance of the DOE policy taking effect across the US, but "could not roll their own standard." The DOE policy will presumably be enforced beginning in 2020. CEC Title 20 is intended to take effect in 2018. There is precedent for California moving quicker on enforcing federal energy policy. For example, Rubinstein points out that California implemented the policy defined in the Energy Independence and Security Act (EISA) of 2007 some 18 months before the nationwide policy took effect. EISA 2007 has often incorrectly been labeled the incandescent lamp ban.
Still, the DOE and CEC regulations have a different scope. Rubinstein said the DOE rulemaking is specific to general-service lamps — essentially A-lamps with a medium screw base. CEC Title 20 also prescribes CRI-90 performance for what are called "small diameter directional LED lamps." The requirement would apply to popular reflector lamps in the MR form factor and to a small amount of PAR lamps, all with a diameter of 2.25 in. or less.
The SSL industry impact in the reflector-based products would surely be less than if Title 20 were applied to A-lamps. Many of the small-diameter reflector-type lamps are used commercially, and in applications such as retail and hospitality, customers might prefer the higher CRI in any case.
Without question, the Title 20 rulemaking remains a hot topic. At Strategies in Light, CEC Commissioner David Hochschild spoke in the Plenary Session but focused purely on the renewable energy initiatives in the state. When the session was opened for questions, Hochschild was immediately asked about the reasoning behind the Title 20 CRI requirement. He gave a terse response about avoiding consumer dissatisfaction, referred questions on the topic to a deputy, and practically sprinted from the stage taking no more questions.