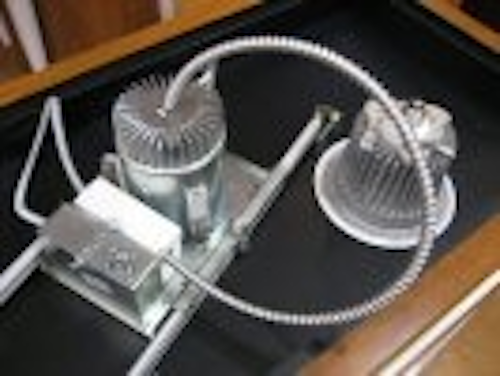 The promise of solid-state lighting (SSL) is here today. From the marketing hype of LED chip and component manufacturers, the expectations are long-life and high-efficacy light sources. It is not uncommon for LED packagers to claim >50,000 hrs lifetimes, and the race for the highest efficacy (without regard to cost or manufacturability) has added to the expectation of light sources exceeding 150 Lumen per Watt (LPW). This marketing hype is exacerbated by exaggerated claims of LED Luminaire performance by SSL fixture manufacturers.
As demonstrated in the first three rounds of the Department of Energy (DOE) CALiPER reports [1], the difference between claimed and actual performance of SSL luminaires has been as large as a factor of two for either efficacy and/or lumen output.
The DOE CALiPER reports should reset the expectations of the industry and the consumer. Performance for existing SSL fixtures range from products just better than incandescent lamps to products better than compact fluorescent lamps (CFLs), the incumbent replacement for incandescent (see figure 1).
The key attributes of SSL include color quality (CRI/Ra), lumen output, power consumption, efficacy and lifetime. Features include the ability to function on existing dimmers, the ability to change color temperature or color chromaticity, the ability to maintain color chromaticity unit-to-unit, the ability to maintain color chromaticity over the expected lifetime of the product, and creating a source or fixture that provides a familiar look to the end user.
+++++++
This article was published in the January/February 2008 issue of LEDs Magazine.
To read the full version of this article, please visit our Magazine page, where you can download FREE electronic PDF versions of all issues of LEDs Magazine.
You can also request a print copy of LEDs Magazine (available by paid subscription) and sign up for our free weekly email newsletter.