Cooper moves into architectural lighting with new brand launch
Cooper Lighting and Security has made a big move into the architectural and display lighting market with the launch of Axent.
Mar 19th, 2007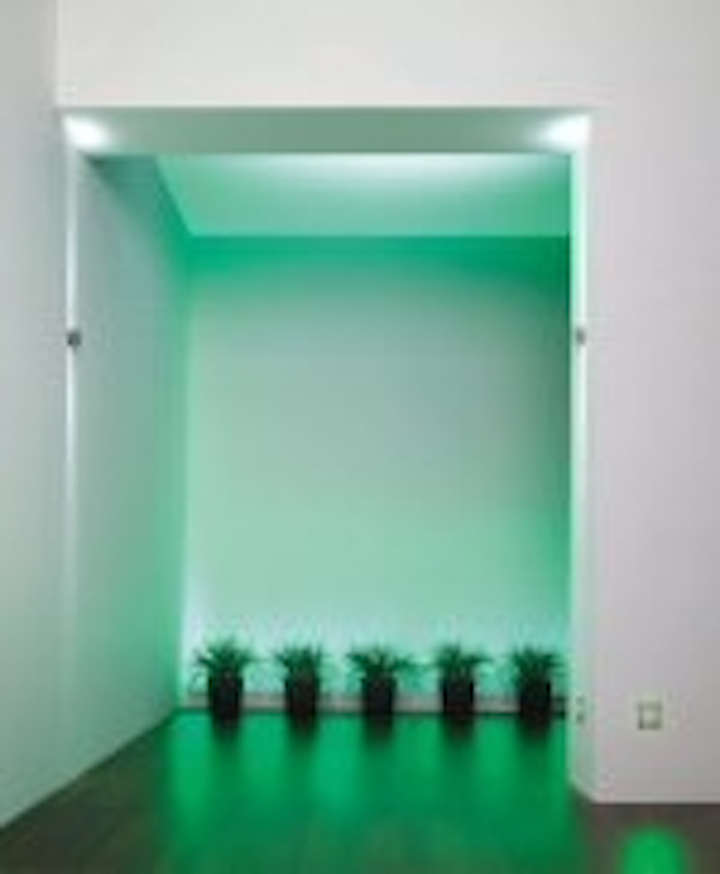 Cooper Lighting & Security Ltd, a UK-based company best known for commercial lighting and emergency lighting, is moving into the architectural and display lighting market with a range of new LED-based fixtures.
As well as offering the benefits of long life, energy efficiency and zero maintenance, the UK-manufactured Axent LED range can combine the light from different colored LEDs to generate any color in the spectrum for either fixed or dynamically changing illumination. This will enable architects, interior designers and lighting engineers to give free rein to their creativity when producing innovative lighting solutions for of interior and exterior spaces.
Commenting on the launch of the Axent brand, Leighton James, product marketing manager for Cooper Lighting and Security, said: "Tasteful colored lighting has an immediate visual impact and can create a stimulating atmosphere in the built environment. With Axent LED solutions, lighting really has moved from being merely functional to an experience in itself. The possibilities are endless and the only limitation is the designer's imagination."
The first raft of the brand of Axent products is a comprehensive line-up of high-quality LED fittings for white, colored or color-changing illumination and these will be supplemented by a variety of other architectural luminaires using traditional light sources.
See the product press release - Cooper Axent LED luminaires offers endless options for architectural lighting.
Made from anodized aluminium or marine-grade stainless steel, the high-quality Axent LED products range from simple stand-alone luminaires to integrated color-changing systems, for which Cooper offers a full lighting design service.