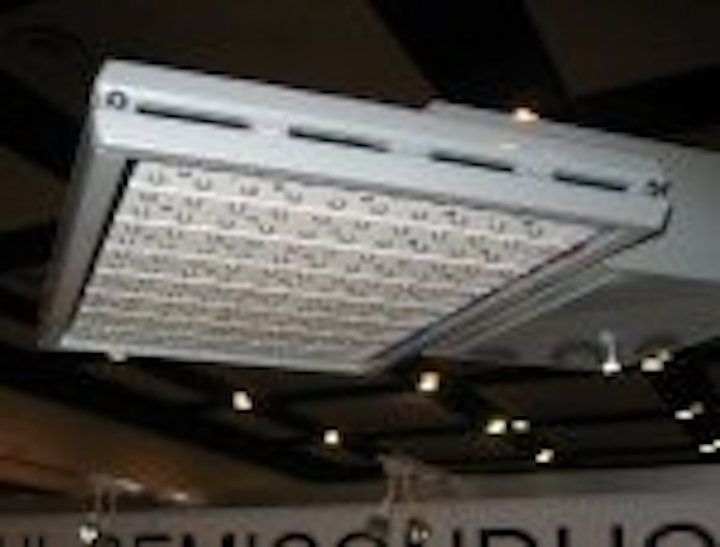 Cooper Industries has acquired Illumination Management Solutions, Inc. (IMS), Irvine, California. Terms of the transaction were not disclosed. IMS specializes in optics and system design for LED fixtures.
"Optics are critical to improving the energy efficiency of LED fixtures and creating lighting patterns that improve safety and customer comfort," said Ron Holder, IMS president.
Cooper Industries' chairman and CEO Kirk Hachigian said that LED technology is a key growth platform for the company, which over the past two years has acquired io Lighting and UK-based Clarity Lighting (see Related Stories).
"The acquisition of IMS and the talent it brings into our organization strongly complements our technology investments," Hacigian added. As a result, Cooper will be able "to bring more LED-based solutions to the market faster" and it better "positions the company to meet the expected global demand for more energy-efficient solutions and infrastructure investment, including the American Recovery and Reinvestment Act of 2009."
IMS designs and manufactures LED systems and fixtures for a variety of lighting applications and has developed innovative LightBAR™ technology, which extends design life and performance in roadway and infrastructure lighting, as well as safety applications in oil and gas, emergency lighting and other industrial applications.
Hachigian said that the Cooper Lighting LED Innovation Center in Peachtree City, Georgia, will act as a "centralized resource for all global LED-based activities and will leverage technology from Cooper Crouse-Hinds, Cooper Safety, as well as Cooper Lighting."