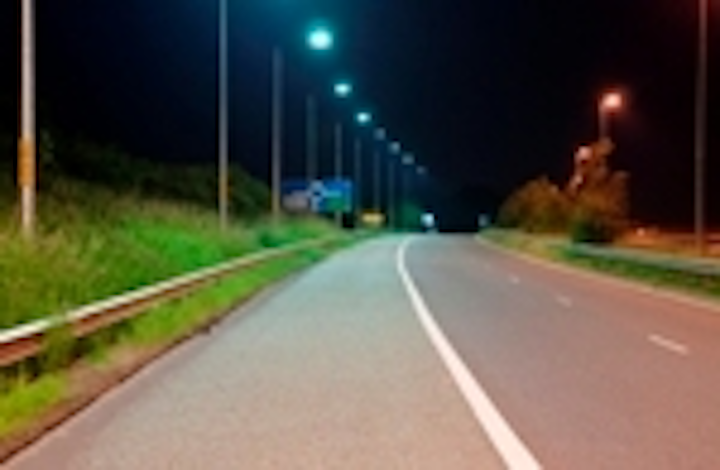 Royal Philips Electronics (AEX:PHI, NYSE:PHG) recently collaborated with the UK Highways Agency to install an energy-efficient LED lighting solution at a critical access road to improve driver visibility, while reducing required maintenance.
The UK Highways Agency and their main vehicle for highway management, AOne+, worked with Philips to provide the access road at Junction 22 of the M6 highway with high-quality white light with the potential to reduce and prevent road accidents.
Maintenance of the luminaires is drastically reduced based on the estimated lifetime of 60,000 hours.
Neal Symmons of the Highways Agency said: "Public authorities across the UK are increasingly looking to lower their energy and maintenance bills by investing in the most efficient technology. However, public safety remains our highest priority. Philips has provided us with a lighting solution that not only helps to reduce energy consumption and maintenance costs, but provides superior lighting quality that helps to enhance safety and security on the roads."
The project uses Philips' carbon-neutral SpeedStar luminaire to provide uniform light distribution with a smooth transition from primary to secondary areas. The LEDGINE Greenline upgradeable platform is compatible with most commercially available lighting controls.