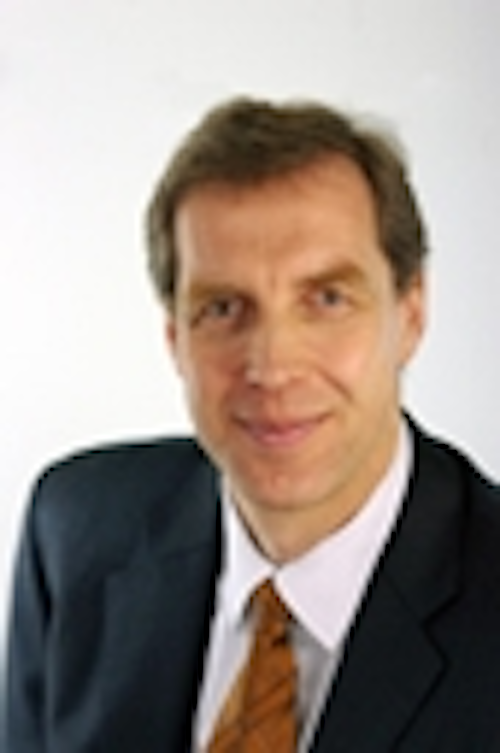 Redwood Systems partners with Anixter on new channel for lighting systems
Redwood Systems, a manufacturer of lighting control platforms for buildings based in Fremont, California, and Anixter International, a supplier of communications products based in Glenview, Illinois, have announced an agreement to distribute Redwood Systems' line of lighting control products across North America. The joint venture will allow Redwood access to Anixter's brands and Anixter will add Redwood's energy-efficient products to its customer offering.
Redwood Systems' lighting platform replaces copper wire with a low-voltage infrastructure that uses DC power, as opposed to AC power. This approach allows structured cabling providers to enter the multi-billion dollar lighting market.
In addition, Redwood's platform provides cost-effective facility monitoring that helps run operations more efficiently. Redwood will now be able to access a new sales channel for its lighting control systems that is scheduled to increase in the near-term.
Redwood Systems was also in the news earlier this month when it announced a new Senior Vice President of Technology appointment. For more information, view the full press release.

Thomas Heinrich joins Instrument Systems as COO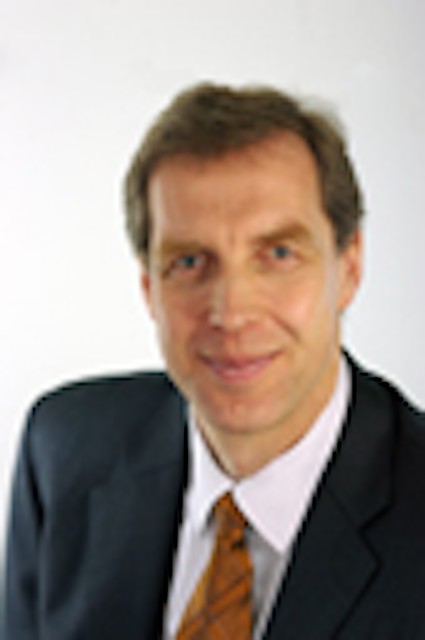 Thomas Heinrich
Thomas Heinrich is the new Chief Operating Officer and Managing Director of Instrument Systems GmbH, the Munich, Germany-based test and measurement specialist. Heinrich will be responsible for finance, operations, human resources and production, and will report to the company's Founder and President Richard Distl.
The market growth in LED, general lighting and in display metrology has fueled significant growth at Instrument Systems and its subsidiary Optronik Berlin. To better meet the needs of its customers, Richard Distl has decided to expand the management department with the addition of Thomas Heinrich. Distl will maintain responsibility for strategy, R&D, marketing and sales within the company.
Heinrich has previously worked for Burger GmbH, Allianz Group, and AAAm, a subsidiary of Allianz, where he was most recently Chief Operating Officer. For more information view the full press release.

NPL offers SSL safety seminar
CE marking in Europe now requires the assessment of the optical hazard of lighting products. There is still confusion regarding how to achieve compliance, particularly with regard to solid state lighting. This meeting will be a mix of presentations on issues and best practices together with a range of case studies.
On October 12, 2011, NPL will host the seminar at its facility at Teddington. Topics covered include the legislative environment, EU guide to good practice for implementing AORD, hazards and damage mechanisms, case studies on measuring hazards, what measurement methods are required to become compliant.
The seminar is appropriate for lighting designers, test houses, researchers, luminaire manufacturers, and lighting purchasers. For more details, contact priyanka.nair@npl.co.uk or visit www.npl.co.uk/events/12-oct-2011-safe-energy-efficient-lighting.

Lighting Association hosts lighting safety seminar
On November 24, 2011, representatives from the Lighting Association Laboratory and the Lighting Association will present "Modern Lamps and Luminaires, Directive and Safety Compliance Seminar," at the Lighting Association in Telford, Shropshire.
The seminar will provide an intense overview on safety matters and the latest information on current and forthcoming European Legislation such as RoHS2, ERP for directional lamps and LEDs as well as energy labeling.
The seminar will provide an introduction to legal compliance, by explaining how legislation is generated in Brussels and then describe how directives such as the LVD and ERP are converted into UK law.
LEDs and LED related standards for both safety and performance will be covered as well as control gear safety BS EN 61347 and light emissions safety BS EN 62471.
For more information or to reserve your place contact janetl@lightingassociation.com or visit www.lightingassociation.com/modern-lamps-and-luminaires/.

LED Roadway Lighting Ltd chooses Sony manufacturing facility for new UK project
LED Roadway Lighting Ltd (LRL) has selected Sony's Pencoed facility as its manufacturing line for an order of 2000 fittings, to begin production in October.
The Nova Scotia-based LRL is working with a UK infrastructure consultant, Capita Symonds, to develop a street lighting conversion program in the UK. The initial order of 2000 fittings is the beginning of the project, which will lead to a complete relighting of the City of Salford over the next two years. The city will eventually require a total of 27,000 fittings.
As a result of this project, 30 to 50 jobs will be created at the Sony manufacturing facility in Pencoed. There is potential for more significant growth down the road, as well.
LRL's most recent projects included an LED street light installation in Easthampton, MA. The company, however, is targeting the UK, which it sees as a massive potential market. For more information, view the full press release.