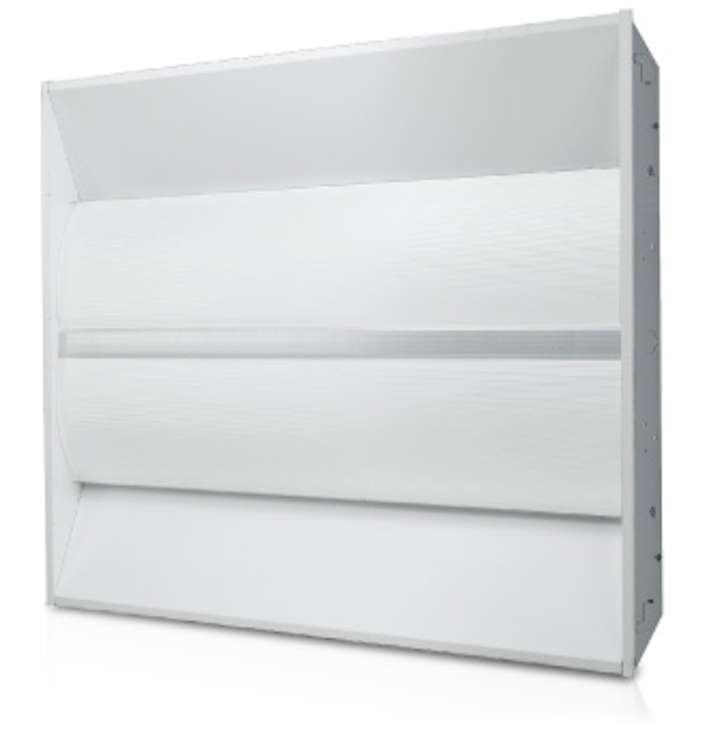 LG Electronics and Daintree Networks have announced a partnership intended to spur deployment of wirelessly-connected commercial lighting systems that are integrated with building- and energy-management systems. The partners have integrated support for the ZigBee wireless network directly into the LG drivers that will be used in the recessed-troffer solid-state lighting (SSL) fixtures. The Daintree ControlScope management platform will be able to control the LG fixtures and also link the lighting system to building-management systems and/or to the evolving smart grid.
LG Electronics has quietly launched the beginnings of a lighting business in North America. The company demonstrated some early products at Lightfair in Philadelphia last spring in a private suite. Now it is ready to move forward with a more public presence. The company's website includes troffers, downlights, some replacement lamps, and a planar lighting technology. Still, the success LG has enjoyed in other electronics segments could portend a major player in lighting.
For commercial office environments, LG will offer both a troffer fixture and a retrofit kit that can be installed into existing troffer housings that previously hosted fluorescent tubes. Other companies including Cree offer similar kits. In either case, the LG fixtures will include integral ZigBee support.
LG and Daintree are stressing the integration story because the companies say controls have been implemented as add-ons to standard fixture designs until now. Indeed, Daintree had announced a partnership with Philips Lighting back in 2012, although Philips would use a module manufactured by Daintree to add the ZigBee support to lighting products. Likewise, a project that combined Cree fixtures and Daintree network technology was based on add-on modules.

Daintree, however, never sought to be in the module business and has based its business around support for open standards such as ZigBee. Now Daintree has helped LG pursue a vertical-integration strategy in adding the ZigBee support to the driver that LG will manufacture and integrate into the luminaire.
Direct integration will lower the cost of adding the wireless support. Sean Lafferty, director of lighting and vertical sales at LG, said, "Our focus has been on total cost of ownership and payback." But adding ZigBee into the driver does add some incremental cost and runs the risk that some customers may prefer a different network interconnect, autonomous sensors, or perhaps no controls in a fixture at all.
Daintree and LG are betting that the future of commercial lighting is networked and that the integration story will drive the cost of such capabilities down. Daintree projects that customers that buy the wireless-enabled fixtures will save 85% per fixture relative to integrating an add-on wireless network into a standard fixture. Meanwhile, the use of ZigBee will enable full control of every fixture as opposed to zones of controls, and that granularity of control will drive better efficiency.
"We're seeing excellent results from the integration of Daintree's open solution with our recessed troffers," said Dr. Steve Oh, senior vice president in charge of product development for LG's North American LED Lighting Business. "Enabling our LED troffers and retrofit kits with ZigBee wireless communication capability allows them to connect seamlessly, out-of-the-box, with ControlScope. This will both simplify installation and, we believe, greatly increase adoption of fully networked and controllable LED lighting solutions."
The LG fixtures should also be compatible with other ZigBee lighting products on the market. Indeed, Daintree has never sought to add proprietary elements in the network nodes. Daintree's proprietary intellectual property is in the ControlScope platform that can control lighting networks and that Daintree is now targeting also for building automation. Moreover, Daintree CEO Danny Yu said that the company will also offer the backend support to tie building systems to utility services and smart-grid applications such as demand response.
LG, meanwhile, has yet to supply the troffers in production volumes. Lafferty said that the company is engaged in project planning with several customers and expects to have to first case studies based on the lighting available in the coming months.