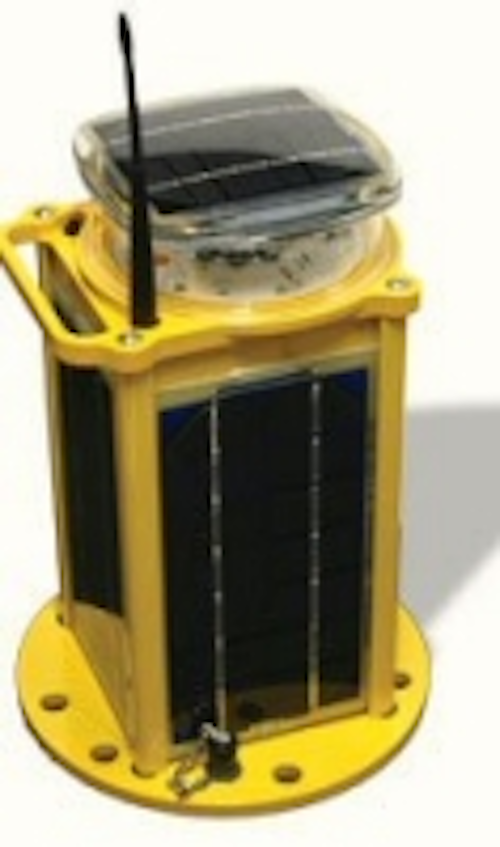 Solar-powered LED technology provider Carmanah Technologies Corporation has partnered with Encom Wireless Data Solutions Inc. to add a wireless interface capability to its line of stand-alone solar-powered traffic beacons.
Carmanah says this arrangement represents the next step in the evolution of its solar powered LED lighting technology for traffic applications. Encom technology will provide remote interface and control capabilities to add versatility and flexibility to Carmanah's solar-powered flashing beacons.
"A key benefit of a solar-powered beacon is convenience – it's easy to install, generates its own electricity, and operates automatically for years with little or no maintenance," said Richard Chesson, Carmanah VP of Marketing and Business Development, "so how do you make it even better? We believe the answer is wireless interactivity; and who better to provide that capability than Encom - an established industry leader in wireless technologies, specializing in the traffic industry.
Joaquin Segl, General Manager of Encom said "This partnership follows our strategy to provide unmatched wireless solutions by collaborating with the best companies. People seeking reliable, flexible and robust solar-wireless solutions will benefit greatly from the combined experience and innovative spirit of our two companies."
Carmanah solar-powered traffic beacons are currently used for a range of roadway and intelligent traffic system (ITS) functions across North America. With no need for trenching, cabling or wiring, Carmanah beacons install quickly and easily onto new or existing signposts for fast, economical installations and minimal disruption to traffic.
Carmanah receives USMC airfield order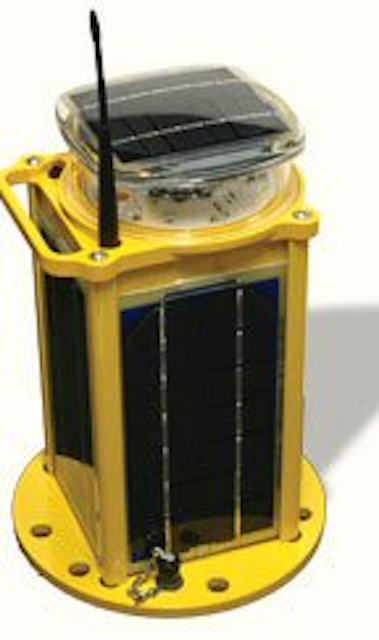 A704-5 GEN II runway light
Carmanah has received an order worth more than $2.1 million to provide solar-powered airfield lights for United States Marine Corps (USMC) installations in the Middle East. This most recent order will enable the facilities to upgrade their five-year-old Carmanah lights with the company's latest, high-visibility lighting technology.
Once installed, the new stand-alone airfield lights will help preserve the safety of air traffic and airport personnel by providing bright and reliable lighting for taxiways and runways within this extremely challenging environment.
For this application, the USMC order includes a selection of solar-powered aviation lights ranging from Carmanah's A601 taxiway lights to the company's wireless A704-5 GEN II runway lights. Offering a quick and easy installation, versatile operation, and no scheduled maintenance for up to five years, the stand-alone solar-powered airfield lights offer an effective and dependable alternative for improving operational safety at each facility.
Carmanah solar-powered LED aviation lights are installed at some of the world's busiest airports, including Chicago O'Hare International Airport, Dubai International Airport, Gatwick International Airport, Singapore Changi International Airport and Toronto Pearson International Airport.