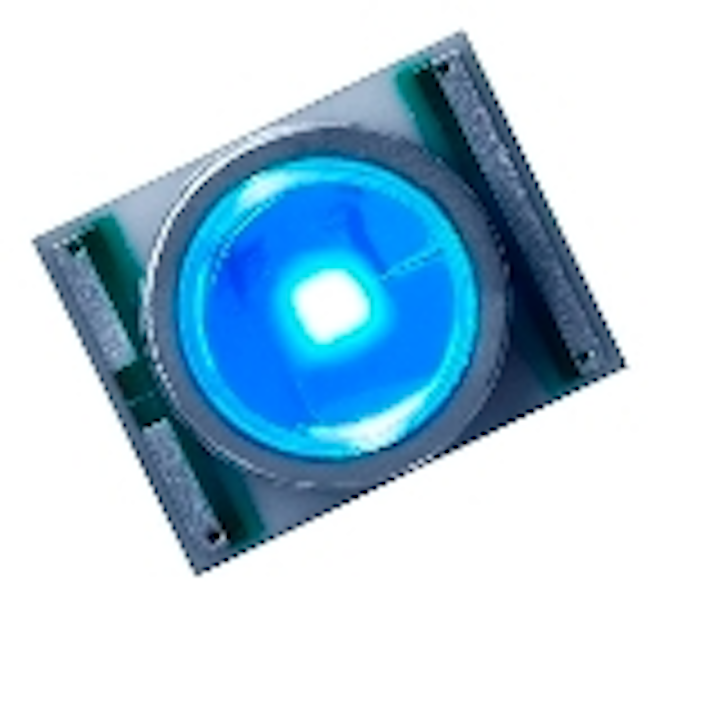 Cree Inc. has announced revenue of $135.9M for its fiscal 4Q08 ended June 29, 2008. This represents a 9% increase compared to the fiscal 3Q08 and a 22% increase compared to revenue of $111.2M reported for the fourth fiscal quarter last year.
GAAP net income for the fourth quarter was $8.4M, or $0.09 per diluted share, compared to net income of $6.4M or $0.08 per diluted share for the fourth quarter of fiscal 2007.
Company officials attibuted the upswing to numerous things, including double-digit growth in Cree's XLamps and an increase in orders for high-brightness LEDs due to the increasing demand in video screen production for China (billboards, stadium screens).
"The demand for the XLamp has been driven by a combination of portable architectural lighting and vehicle lighting, but general lighting--indoor, outdoor, commercial--has been growing the fastest over the past couple of quarters," said Chuck Swoboda, Cree CEO and chairman.
"I'd be surprised if the other companies in the high-powered LED business are not seeing similar positive numbers," added Swoboda.
For fiscal year ended June 29, 2008, Cree reported revenue of $493.3M, which represents a 25% increase compared to revenue of $394.1M for fiscal 2007. GAAP net income was $33.4M, or $0.38 per diluted share, compared to $57.3M, or $0.72 per diluted share for fiscal 2007. On a non-GAAP basis net income for fiscal year 2008 was $47.2M, or $0.54 per diluted share, compared to $35.4M, or $0.44 per diluted share, for fiscal 2007.
"Q4 represented a strong finish to a very successful year," stated Chuck Swoboda. "Revenue exceeded our previously announced guidance due to strong LED sales, which grew 11% sequentially and 27% from a year ago."
Swoboda said that the overall LED component revenue for the quarter was ~30% higher than LED chip revenue that quarter.
"Over the past year, we have made a transition from an LED chip company driven by mobile phone market trends to a broad-based LED company with chips, components and system," Swoboda continued.
"While we recognize that there is caution in the market about the global economic environment, we remain optimistic about the year ahead as the momentum continues to build for our new products and energy-efficient lighting," Swoboda said.
Cree's product families include recessed LED down lights, lighting-class power LEDs, high-brightness LEDs, blue and green LED chips, power-switching devices and radio-frequency/wireless devices. Applications include general illumination, backlighting, electronic signs and signals, variable-speed motors, and wireless communications.