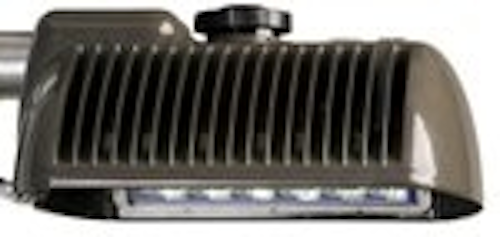 LED Roadway Lighting Ltd. (Halifax, Nova Scotia) has acquired the Lumen IQ adaptive-control technology from Streetlight Intelligence (SLQ) for use with street lights based on LEDs and other light sources. LED-based solid-state lighting (SSL) is especially amenable to controls and dimming, and now LED Roadway Lighting can directly supply wireless-enabled luminaires to customers looking to combine energy-efficient lighting with additional energy-saving operational scenarios.
"We can now provide a totally integrated approach to energy-efficient street lighting, while at the same time adapting to the needs of individual communities," said LED Roadway Lighting president and CEO Charles Cartmill. "Adaptive lighting controls and monitoring capabilities are increasingly in demand as municipalities and other customers seek ways to control costs related to energy consumption and maintenance of fixtures."
The wireless controllers developed by SLQ can easily be added to products such as the Satellite series of SSL luminaires mounting via the NEMA-compliant receptacle on the top of the fixture. Cartmill said, "These wireless control options are ideally suited to our Satellite Series LED fixtures and will allow our customers to seamlessly tailor light levels to their own needs, as well as monitor fixture operation and energy consumption."
SLQ is based in Victoria, British Columbia. LED Roadway Lighting plans to retain one of the SLQ manufacturing facilities in Victoria. And LED Roadway Lighting said that it has offered employment to a key SLQ staffer.
LED Roadway deployments
LED roadway Lighting has announced a number of major outdoor-lighting projects in the past year including illuminating Puerto Rico's capital building, and in the local Nova Scotia area. And the company has trialed GPS-enabled street lights that enable control-scenarios based on light location.
Now the company has wireless controls in its internal technology portfolio. Cartmill said, "LED Roadway Lighting now brings to market a single-source solution for customers, integrating control options with street-lighting fixtures to further improve energy-efficiency and reduce total life-cycle costs."
SLQ most recently made news striking a deal with National Semiconductor to partner on making the Lumen IQ technology with National's driver ICs. Subsequently Texas Instruments acquired National Semiconductor. LED Roadway Lighting has not addressed whether a partnership effort remains in place.