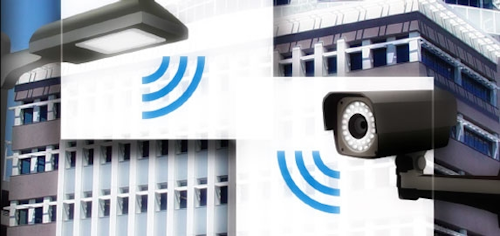 The networking giant's Philips alliance for connected lighting was just a start now that it has announced 15 new collaborators, including Cree. LEDs in the "digital ceiling" are key to its huge Internet of Things push.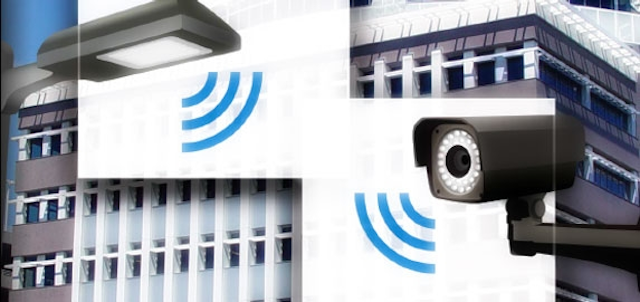 Cisco marches into connected lighting with new partners and new PoE installationsBERLIN – In a sure sign that information technology has arrived as a driving force in LED lighting, networking giant Cisco today launched a broad connected lighting initiative including partnerships with over a dozen LED lighting companies such as Cree, and unveiled new Ethernet lighting installations at Dutch energy utility Alliander and at an Alabama public school system.
Interested in more articles & announcements on connected lighting?
Cisco is staking its claim to indoor connected lighting under a new "Digital Ceiling" flag, which it unfurled here in Berlin at CiscoLive2016, a week-long gathering of over 12,000 Cisco customers, developers, and partners.
The networking company's full-fledged arrival into lighting comes two months after it teamed with Dutch lighting giant Philips to provide Power over Ethernet (PoE) lighting to commercial offices through the Cisco-Philips Alliance. The installation at Alliander marks the partnership's first win, with Philips selling lighting and Cisco separately selling networking gear.
The agreement to work with Cree — the PoE provider at Mobile County Public Schools in Alabama — and other LED lighting vendors now formally gives Cisco around 15 lighting partners. Other new partners include US-based PoE LED luminaire specialists NuLEDs, based in Carlsbad, CA; Platformatics, based in Bloomington, IN; and Innovative Lighting, based in Roland, IA. (For more on PoE in lighting, check out our feature article from December 2015.)
For Cisco, connected lighting is a key component in its ambitious Internet of Things (IoT) strategy in which anything that can be digitized will be by outfitting it with chips, sensors, and actuators that collect and disseminate data and initiate actions based on the data. Cisco equipment touches some 80% of the world's Internet and it wants to facilitate the fledgling IoT, where according to Cisco CTO Zorawar Biri Singh, there will soon be "hundreds of billions" of sensors and actuators connected to the net.
"Data is the new oil," Singh said in a keynote address here.
Lighting will play a big role in drilling and processing for it.
Tony Shakib, Cisco vice president of the Internet of Things vertical business unit, hailed connected lighting as "the next revolution" in which lights connected to Ethernet cables — the physical wire over which the Internet and internal information networks travel — will become vital nodes of information collection and dissemination, especially when housed along with sensors that detect building occupancy, climate, and many other things. In fact, Shakib addressed the future of connected lighting in a keynote at Strategies in Light 2015.
The same cable also carries electricity to the LED lights, which as low-voltage devices do not require standard electrical cabling, auguring a huge cost advantage on new builds and major retrofits of buildings.
"The digital ceiling is always about data analytics in a secure fashion," Shakib said. "Every light becomes a sensor, a point to get valuable data, bring it back, and really enable a new set of experiences and amazing things. The ceiling becomes an information highway."
As a case in point, Philips is outfitting the refurbished headquarters of energy utility Alliander with 2200 PoE-driven, sensor-equipped LED luminaires that allow individual employees as well as central facilities managers to control lights via cellphones and computers.
Bill Bien, Philips' head of strategy, marketing and alliances, said the intelligent connected lighting system will increase energy savings at the facility from LEDs' typical 40% reduction to around 70–80%. Users can turn lights on and off and brighten or dim them via gadgets, and can potentially order up specific lighting colors and temperatures. The smart system can also greatly improve efficiencies of heating and cooling systems by detecting temperature requirements and giving the appropriate instructions to boilers, air conditioners, vents, and so forth.
"We have the opportunity to improve the use of our building through clever use of data," Alliander's director of shared services Bart Blokland said in a prepared statement as part of Bien's presentation in Berlin.
In the Alliander installation, PoE lights recognize certified users by transmitting fickering light waves — the flicker is undetectable to the eye by a natural occurrence in LED lighting — to smartphones, a technology known as visible light communication (VLC). Users can then control the lights via an app that communicates via Wi-Fi into the office Ethernet system, which transmits instructions around the lighting system and other building infrastructure.
Cree vice president of marketing Greg Merritt described his company's push into connected lighting as the next stage of LED lighting, which has moved beyond its fundamental benefit of energy savings and into a new world where it is linked into IT networks and, when equipped with sensors, can play a key role in collecting, sending, and analyzing data.
"If you think about 'phase 1' of LED lighting adoption, we really spent much of the last nine years trying to convince people that LED lighting could replace the lighting that they've been used to, lighting provided by traditional technology," Merritt said. "We really were focused on mimicking what people had before, but also saving a lot of energy, lasting much longer, which essentially saved people money... We're now focused on the next stage of LED lighting. And this is where we're able to leverage the power of new technology to not just mimic what people had before but to beyond what was possible before, and deliver people better lighting experiences."
Merritt called network connectivity "one of the most exciting things to happen to lighting really since the LED itself."
He said lights connected to Ethernet and deploying VLC through what Cree calls SmartCast PoE allows users to pre-configure their lighting preferences so that when they walk into a room the lights adjust.
"Intelligent lighting is lighting that is able to understand what users' preferences are and provide them," Merritt said. "If you actually have to tell the lighting what to do, then it's not intelligent, it's obedient. With the SmartCast PoE system, we're able to commission and configure an entire building of connected LED lighting with a single keystroke. It's really a plug-and-play capability."
One of the first customers is Mobile County Public Schools in Alabama, which is a longtime customer of Cisco networking equipment and is now working directly with Cree to install PoE ceiling luminaires connected to Ethernet switches.
"We want to be pioneers of this," said David Akridge, executive manager of IT for the 58,000-student school system, the largest in the state.
The school envisions using the net controls across its 89 facilities to allow staff and teachers to adjust brightness, color, and color temperature of lights to fit student needs and teaching requirements. White light set toward the blue end of the spectrum, for instance, might help stimulate alertness in the morning, in keeping with principles of human-centric lighting, also known as circadian lighting.
Akridge said the intelligent lighting could also serve as an emergency and security system. It could be programmed, for instance, to flash red in the event of a fire, or yellow to announce a lockdown if an armed intruder has broken in.
Cisco's digital ceiling initiative also includes partners from outside the lighting industry, including buildings controls giant Johnson Controls and interconnect maker Molex.
The emergence of the IoT is potential gold mine for vendors. Adam Philpott, director of cybersecurity for Cisco's EMEAR region, said the world is spending a mind-boggling $2.5 million per second outfitting the IoT.
*Updated at 9:30AM Eastern for quotes.
MARK HALPERis a contributing editor for LEDs Magazine, and an energy, technology, and business journalist (markhalper@aol.com).