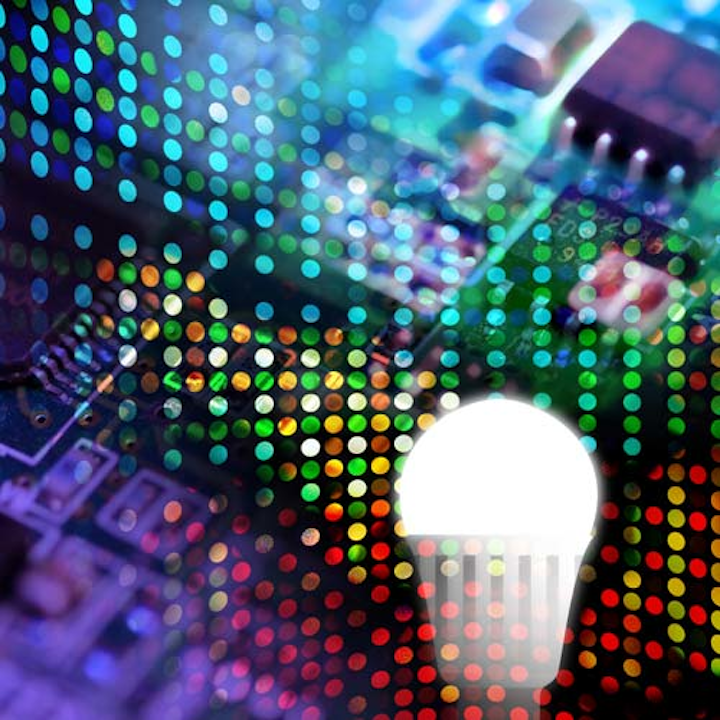 The headquarters of Cisco integrator Smartworld is the latest "Digital Ceiling" proof-of-concept site that incorporates PoE technology.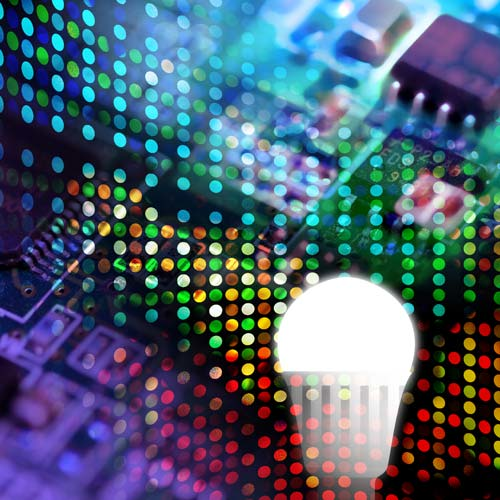 Cisco, Philips add a showcase Power over Ethernet (PoE) lighting installation in the UAEInformation technology stalwart Cisco and lighting giant Philips have added a proof-of-concept installation to their fledgling Power over Ethernet (PoE) lighting partnership, as a Cisco systems integration partner in the United Arab Emirates has deployed the technology at its Dubai South headquarters.
Interested in more articles & announcements on PoE tehnology?
Integrator Smartworld has tied Philips LED ceiling luminaires into a Cisco Ethernet networking infrastructure. The Ethernet cabling serves the dual purpose of providing low-voltage electricity to the lights and running vital data to and from the fixtures. The data in principle improves lighting, reduces energy consumption, and assists in overall building operations.
The Philips luminaires include sensors that note various data points like temperature and climate, as well as room occupancy. Smartworld uses that information to help decide how to allocate space, how to alter cooling, and how and when to adjust light levels. Users can also employ smartphones to alter lighting levels and change climate settings.
It's part of a Cisco-driven initiative that Cisco calls the "Digital Ceiling." Other partners in the Smartworld project include Connecticut-based IT cabling specialist Simeon.
"The potential of the Digital Ceiling goes beyond optimizing building systems and creates a platform for a new ecosystem of building applications and services," said Smartworld CEO Abdulqader Obaid Ali. "It gives us new opportunities for transformational applications, analytics, and business intelligence, and delivers the essential capabilities needed to make cost savings a reality. Our office building will act as a proof-of-concept for developers and organizations looking to build smart and intelligent buildings in Dubai South and the UAE."
Systems integrator Smartworld is a joint venture of UAE telecom firm Etilisat and of Dubai South, an ambitious government-owned project aimed at creating progressive urban living and a massive new airport.
PoE lighting is still in its infancy, and is reportedly experiencing the teething pains that might be expected.
For example, another Digital Ceiling customer, Dutch utility Alliander, has told LEDs Magazine that it wants to resolve certain issues with its PoE lighting system before discussing it publicly. Philips announced the Alliander project as part of Cisco's unveiling of the Digital Ceiling program in February. A seminal and ballyhooed PoE deployer, The Edge office building in Amsterdam, has not responded to several recent requests by LEDs Magazine for a progress report.
But PoE lighting is gaining momentum. Philips itself is expected to announce more PoE lighting customers soon.
Early adopters include Miami-Dade Public Schools in Florida, Mobile County Public schools in Alabama, and the New England Institute of Technology (NEIT) in Rhode Island, among others. Those three are all using Cisco Ethernet networks, tied into lights from NuLEDs in the case of Miami-Dade, Cree in the case of Mobile, and Molex in the case of NEIT.
Philips and Cisco first teamed up late last year.
MARK HALPERis a contributing editor for LEDs Magazine, and an energy, technology, and business journalist (markhalper@aol.com).