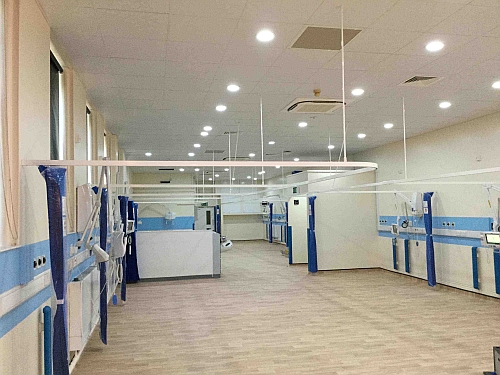 PhotonStar LED system alters "melanopic" light levels by day and night, improving sleep, biorhythms, and health.
UK smart lighting and LED specialist PhotonStar said it has completed a circadian lighting installation at a dementia ward in London where the dynamically changing light levels are expected to improve patient health.
Interested in more articles & announcements on circadian lighting & human-centric lighting?
The head nurse on the ward at St. Mary's Hospital requested the circadian lighting system for patient wellbeing as part of a broader ward retrofit, and the hospital justified the deployment on the basis of energy savings, PhotonStar group marketing and business development director Fenella Frost said. In a recent recap of the co-located LuxLive and Strategies in Light Europe conferences, we noted that representatives of two other UK hospitals were championing the health benefits of circadian lighting — also known as human-centric lighting — for patients and energy savings for healthcare administrators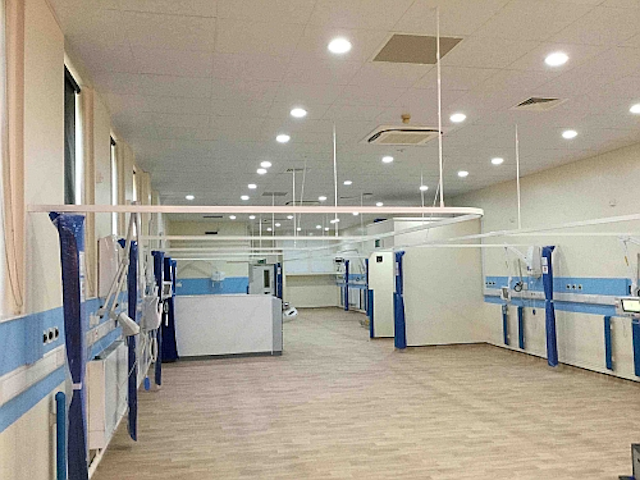 Circadian lighting is developed to help dementia patients at UK hospital
Source: PhotonStar.
The system of 56 LED downlights at St. Mary's is tied into a wireless PhotonStar control system called Halcyon that simulates daylight during normal waking hours by providing high visual and non-visual light levels. The non-visual frequencies, also known as "melanopic" lighting, includes light in the blue wavelength spectrum, which is associated with daylight and which suppresses the sleep-inducing hormone melatonin. (For more information on circadian lighting and human-centric lighting developments, read our feature article "Research assesses the value of human-centric lighting" from July 2015.)
At night, the system not only lowers the brightness but also adjusts the melanopic level, phasing out blue frequencies and thus allowing the release of melatonin (critics of standard LED lighting have said that its blue wavelengths can disrupt sleep).
"High melanopic lux during the day helps to set the circadian rhythm and is shown to support healthy daytime responses such as increased temperature and heart rate, strong appetite, and general improved cognitive function," PhotonStar said, noting that the system keeps daytime melanopic lux levels at over 500.
The daytime melanopic level is about 60% higher than what is standard at UK hospitals, the company claimed.
At night, it reduces the melanopic level to under 15, which PhotonStar said is at least 50% less than CFL and LED lighting typically used in hospitals. The reduction "(creates) what the body perceives as biological darkness, and allows the body to function as it should at night — healing, sleeping, and at calm, with lower cortisol (stress hormone) levels," the company said.
"This day/night pattern helps to synchronize the body clocks (circadian rhythms) of the patients, which is known to reduce dementia symptoms and have many other physical and cognitive benefits," it added. For example, studies have shown that more finely tuned day/night light cycles can improve cognitive processing speed, memory, and concentration by at least 35%, PhotonStar noted.
The company said the system will cut energy consumption by 60% compared to existing CFL downlights. Based on those savings it provides a payback period to the hospital of just over three years.
The wireless system offers faster and less expensive installation than a wired version from PhotonStar, which would pay back after five years.
St. Mary's Hospital is part of the UK's National Health Service.
MARK HALPERis a contributing editor for LEDs Magazine, and an energy, technology, and business journalist (markhalper@aol.com).