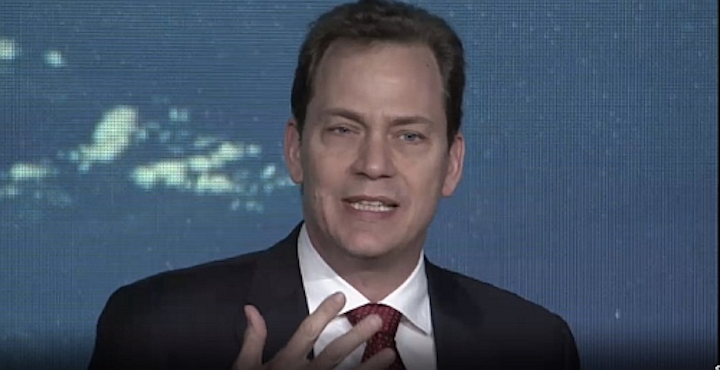 At the Clean Energy Ministerial conference in San Francisco, the company pledges sales of 2 billion LED bulbs by 2020.
With Internet-connected smart lighting dominating the attention of the LED lighting industry these days and turning it into a data networking endeavor as much as an illumination one, it sometimes seems as though "bulbs" are an afterthought.
Interested in more articles & announcements on LED lighting?
But Philips Lighting delivered a $13 billion reminder this week that it is still very much in the bulb business, along with all that other information technology stuff.
Speaking at the Clean Energy Ministerial conference in San Francisco, Philips Lighting head of strategy, marketing and alliances Bill Bien pledged the sale of 2 billion LED bulbs by 2020.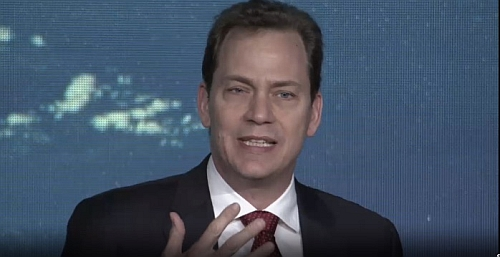 Amid all the smart lighting talk, don't forget: Philips still sells bulbs too
Philips' Bill Bien says that connecting lighting to IT networks can significantly enhance LEDs' already substantial energy savings.
"We're proud to announce, with a deep sense of responsibility to achieve this goal, our commitment to sell globally more than 2 billion LED lighting by the year 2020," Bien said. (He didn't actually use the word "bulb," but a Philips press release blared the headline, "Philips Lighting pledges to the world's energy ministers to sell more than two billion LED light bulbs by 2020.")
The 2 billion target is Philips' contribution to the Global Lighting Challenge (GLC) target of installing 10 billion LED bulbs around the world. The GLC is an initiative announced at November's COP21 United Nations Climate Change Summit in Paris, and backed by governments, manufacturers, retailers, and other institutions.
The GLC puts the emphasis on the energy-saving aspect of LEDs, which require only about 10 to 20% of the electricity of conventional incandescent light bulbs — a message that has become secondary to the benefits of smart lighting, in which LEDs help form backbones and nodes of valuable information networks that collect data to help cities keep traffic moving smoothly, help building operators make more efficient use of space, and provide myriad other information-based advantages.
Kateri Callahan, president of the Alliance to Save Energy, told the conference that lighting accounted for 15% of the world's energy use and 5% of its greenhouse gas emissions in 2014.
Any "green" movement typically requires a business benefit to give it legs, and Bien provided one.
"This energy savings of 2 billion LED lights will amount to more than €12 billion ($13.3 billion), money that can be invested elsewhere by the purchasers, whether it's in their homes, their communities, or the their companies," he said.
He also quantified the energy savings. "By achieving this goal we'll be able to switch off collectively around the globe 60 medium power stations by 2020," Bien noted, equating it to removing 24 million fossil-fuel-burning cars from the road.
The Philips executive did not ignore the emergence of smart lighting. He noted that by tying lights into the Internet of Things (IoT) and improving their operations and value through the use of software, users can add an additional 30 to 40% of energy savings to LEDs' already significant power advantages. He also briefly sketched out how connected lighting adds value beyond illumination. Philips has been among the pioneers in schemes such as Power over Ethernet (PoE) lighting and visible light communication that are intended to help cities, offices and retailers improve their operations in many ways.
While Philips might sell 2 billion bulbs, its business model is shifting toward selling smart lighting and related information technology as a service, a model that other large lighting companies such as GE are also adopting. Many LED bulb sales are expected to come as vendors like Philips, GE, Osram and others fold bulbs into packaged service deals.
Bien's remarks came less than a week after parent Royal Philips sold about 25% of Philips Lighting in a successful initial public offering. The parent is spinning off the lighting business in a reflection of the difficult transition for incumbent lighting companies as they move toward services and away from the century-old model of selling bulbs at a profit.
It has become difficult to sustain a business selling bulbs, in part because LED bulbs purportedly last for a couple of decades. Their longevity thus deprives vendors of the replacement market on which they long relied with incandescent bulbs burning out every year or two. Selling 2 billion bulbs through 2020 — as Philips has pledged — might not be overly ambitious from a conventional bulb perspective. It should be achievable for LEDs, especially as there is still a big market for first-time users, and more buyers are likely to see the appeal of connected LED lighting services.
MARK HALPERis a contributing editor for LEDs Magazine, and an energy, technology, and business journalist (markhalper@aol.com).