With the event's call for papers now open, LEDs Magazine gathers insight on expectations and trends to be addressed by the conference program from co-chairs Robert Steele, James Highgate, and Philip Smallwood.

Strategies in Light and The LED Show seek innovators to illuminate the industryAddressing the entire spectrum of the lighting business, the co-located Strategies in Light and The LED Show event (February 28–March 2, 2017) will move to Anaheim, CA in the upcoming year and planning proceeds with the call for papers now open. From components and manufacturing of LED systems to design and installation of solid-state lighting (SSL), the conference and exhibition combine educational workshops and sessions, an outlook on SSL business investments, networking opportunities, and a busy show floor for exploring the latest SSL products and services.
As the deadline for submitting abstracts comes closer, LEDs Magazine caught up with conference co-chairs Robert Steele, James Highgate, and Philip Smallwood to learn more about the crafting of the conference program and what trends are expected to provoke discussion and advance the SSL ecosystem.
LEDs Magazine: The goal behind co-locating Strategies in Light (SIL) with The LED Show was to create an integrated platform that brings the lighting industry together under one roof and encourages collaboration across multiple segments of the market. What synergies do you see between the conference programs? Where do they diverge in their exploration of markets, applications, and technologies?
Robert Steele: Traditionally, the Strategies in Light audience has consisted of representatives of the LED lighting supply chain, from LED components through lamp and luminaire manufacturers, and also other interested parties such as financial analysts. The LED Show's audience has been more representative of the end-user community, such as specifiers, designers, and reps. While these audiences will pretty much remain the same going forward, we do see some overlap in the content of the SIL tracks and The LED Show and portions of the audience that will alternate between SIL's tracks and The LED Show. Basically, both of these audiences are interested in the latest trends in the lighting market, emerging technologies, application economics, and, in general, the future evolution of the LED lighting industry.
LEDs: The conference Advisory Board has already determined that smart lighting was deserving of its own track in the conference program beginning in 2015. Are there particular developments or advances in technology that you're hoping to cover in 2017?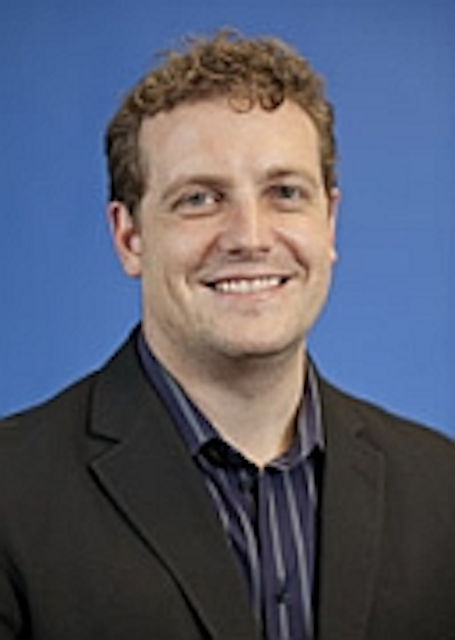 Philip Smallwood: Developments in the smart lighting market are happening at a breakneck pace, which makes coming up with the lineup of topics a lot of fun. There are several subjects that are of the utmost interest for the market, all stemming from the uncertainties of what exactly connected smart lighting can bring to the table. The big selling point of LED in lighting was energy efficiency, since LEDs are much more energy efficient than most incumbent technologies. While lighting controls can further decrease energy consumption, the cost benefit of connecting lighting once LEDs have been installed is minimal.
There are lots of questions surrounding the true benefits around smart lighting, which are more subtle and qualitative in nature. We are really looking to cover developments in the market that showcase and quantify the hidden benefits of connected lighting.
Finally, the advent and distribution of connected lighting is raising a lot of questions about the amount of data being collected. There are issues not only surrounding what kind of data can and should be collected but also what should be done with this information once it is collected, and how to do it in a secure fashion.
James Highgate: It appears that the industry is in for a disruptive shift in the playing field, with the Internet of Things (IoT) ushering in a few more players to our arena. We have several other industries that can add their particular technology into the lighting plot, making the illumination portion trivial. We have Enlighted adding metadata collection as a value-add and using the lighting simply as the vehicle. Corey [Egan] over at Ilumi with smart bulbs that are standalone interactive units, getting international press. And companies like Sengledadding cameras and speakers to lights, once again overstepping the traditional lighting boundaries. The lighting industry as a whole can see the writing on the wall and [is] either shifting with the times or consolidating to partner with "outside" companies, trying to stay relevant.
LEDs: We've noted a growing number of projects involving human-centric lighting (HCL) — still a controversial topic, with some noting scientific study hasn't caught up to the technology capabilities, while others claim the lighting industry isn't moving fast enough, specifically in the United States. How has HCL been addressed in the past few years and where do you think it is headed in the future?
Steele: For the past several years, we have had both conference presentations and workshops on the subject of so-called human-centric lighting (I say "so-called" because all lighting is basically human-centric, unless it is for applications such as plant growth). In particular, at SIL 2016 we had a workshop entitled "The Non-Visual Effects of Light: Measurement, Research and Applications." This workshop featured some of the leading researchers in the field and it was very well attended and well received. One of the conclusions of the workshop was that although research has shown that particular types of lighting are useful in a therapeutic context, such as improving the sleep patterns of Alzheimer's patients, in other applications much more needs to be known about the effect of light on human health and wellbeing before practical systems can be developed and deployed. Clearly, this subject is at the forefront of the lighting community's interest and we will continue to explore it at SIL/The LED Show 2017 and beyond.
Smallwood: The increased understanding the effect light has on the human body is something that could further revolutionize the market. While there is a lot of unreliable information on the impact different light can have on people, once the science has progressed sufficiently and once enough case studies have been conducted, it is hoped lighting will be used to positively impact productivity, health, comfort, and safety, to name a few. It is our goal to showcase the most up-to-date science and studies and educate the industry on exactly what is known about this subject matter.
LEDs: Recently, LEDs Magazine has attended several industry events and noted that the trend toward developing services beyond general illumination continues to expand — although some are holding back to see how these services can produce financial results. How do you expect this area to be represented and explored in this year's program?
Steele: In SIL's Smart Lighting Track, we will have a number of presentations that examine the types of services that can be enabled by using connected lighting fixtures as platforms for acquiring various types of data that, using suitable analytics, can be useful for enterprises, retail operations, cities, etc. Some of the presentations will be by new players that are entering this market other than the traditional lighting system manufacturers, such as Cisco Systems and Intel. Of particular interest are the emerging areas of interactive light-based location systems for retail and smart cities.
LEDs: What other new topics or expanded areas of presentation are you particularly looking for with regard to the upcoming event?
Steele: While many of the topics at SIL/The LED Show do not change dramatically from year to year, other than covering the most recent developments in these topics, we do continue to look for new and emerging topics for the lighting community that could lead to large markets in the future. Examples of new topic areas that we will be addressing in 2017 include technologies and applications of non-visible light (UV, infrared), horticultural uses of LED lighting, and laser sources for lighting.
The conference program at Strategies in Light and The LED Show will consist of four tracks: Market & Applications, Smart Lighting, Advanced Technology, and The LED Show. To be a part of this collaborative event and share your knowledge and expertise with industry peers, submit your proposal before June 10, 2017. For additional questions or assistance with the submission platform, please contact conference manager Stephanie Fieldman (e-mail stephanief@pennwell.com, 603-891-9410). Visit strategiesinlight.com for more information on the conference, exhibition, and registration details.