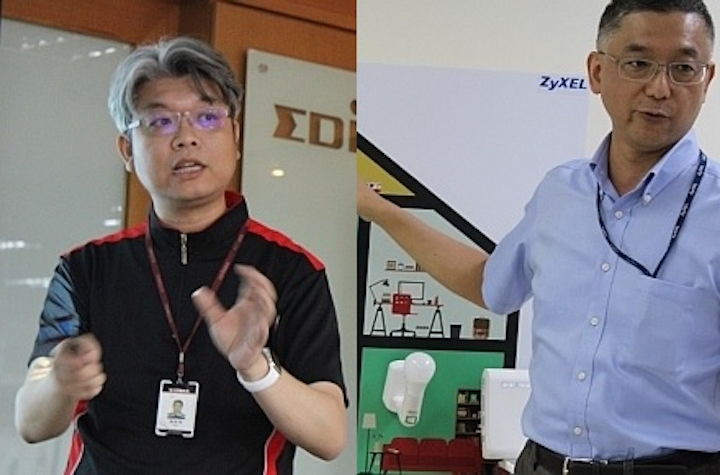 Edimax and ZyXEL hope to soon connect LEDs to home apps and routers in another example of information technology crossing over the lighting industry.
TAIPEI — The move by IT networking companies into the smart lighting field continues to gain steam, as two Taiwanese makers of routers, switches, access points, and other gear have revealed plans to enter the Internet-connected LED lighting market.
Interested in more articles & announcements on smart lighting?
Edimax Technology Co. and ZyXEL Communications Corp. both told LEDs Magazine on our recent trip to the country that they are developing smart lighting systems.
ZyXEL, based in Hinschu City, is talking to a European broadband service provider about integrating connected lighting into its offerings, said the company's vice president of the smart living business unit, Chinru Lin.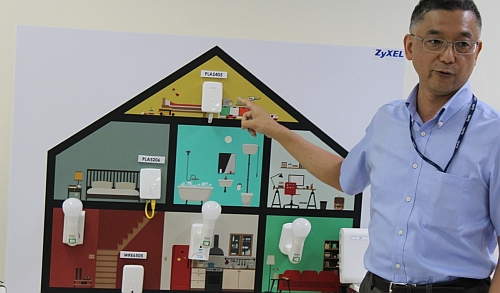 ZyXEL's Chinru Lin says the company is talking to a European service provider about a possible smart lighting partnership. Source: Mark Halper.

ZyXEL makes a range of home products including wired and wireless routers (fed by cable or by mobile signals via an embedded SIM card), Wi-Fi access points and range extenders, and adapters for turning power lines into data lines. Its sales outlets include service providers who use ZyXEL gear among their own customer base.
Lin said ZyXEL is now developing software that would enable a service provider to add smart lighting to its feature mix, in an Internet of Things (IoT) push.
"You have many different devices in the home, and we want to connect them," Lin said. "The IoT is a huge system. It's a lot of different things."
The company might also partner with a lighting manufacturer in order to broaden its market entry points.
Lin noted ZyXEL is becoming more of a software company to help it expand in the IoT. ZyXEL now employs 10 software engineers for every hardware engineer.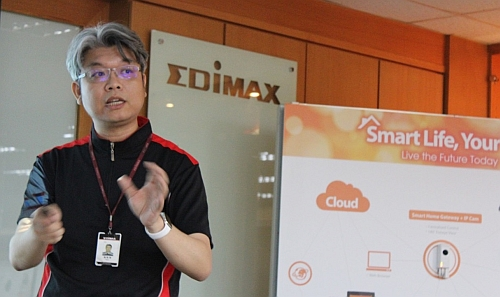 Edimax's Kevin Huang says the company would work through systems integrators to offer smart lighting systems. Source: Mark Halper.
"Software is the value-added to the service provider," said Lin, noting that ZyXEL will tie its home gateway into networks connected not just to lighting but also into sensors that help monitor and control motion, temperature, and many other things.
Likewise, Edimax, a networking specialist based in New Taipei City, is developing an app that will allow home users to control lighting levels through their phones, tablets, and other gadgets, said Kevin Huang, vice president of Edimax's IoT business unit. It is also working on an OEM smart lighting module for lamp manufacturers.
Edimax is likely to work through a systems integrator who would in turn work with a lamp maker or service provider. The company already has a smart lighting presence in Japan and hopes to expand to other markets such as Europe or the US next year, he said.
The smart lighting moves by ZyXEL and Edimax reflect a general trend among networking companies, such as giants Cisco and Huawei to make LED lighting an integral part of the IoT.
MARK HALPERis a contributing editor for LEDs Magazine, and an energy, technology, and business journalist (markhalper@aol.com).
Editor's note: Mark Halper traveled to Taiwan on behalf of LEDs Magazine as part of an information technology press trip backed by the Taiwan External Trade Development Council, which is funded by the Taiwanese government.