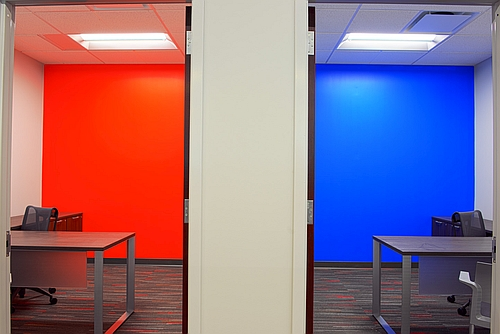 There's so much PoE illumination at this data center that one vendor wasn't enough.
A few weeks ago, LEDs Magazine reported that a Long Island data center is deploying Power over Ethernet (PoE) lighting, with hopes of cutting energy consumption 70% beyond what conventional energy-efficient LED illumination offers.
Interested in articles & announcements on Power over Ethernet lighting?
As we noted, the mindSHIFT Technologies data center has installed 452 new PoE luminaires plus PoE controls and software from Cree Inc., in a $160,000 project, which included the photo below: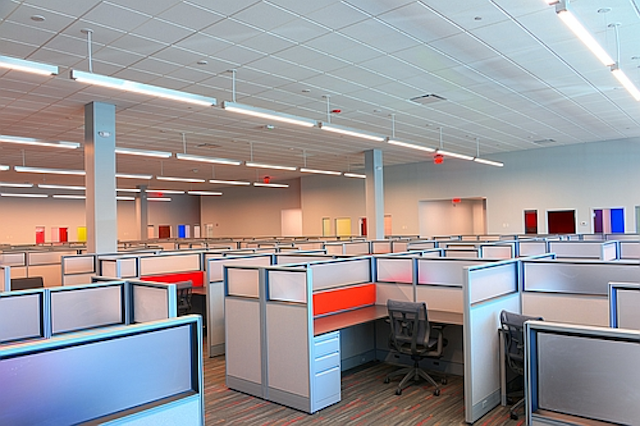 Well, it turns out that somewhere along the way, somebody made an honest mistake, and sent LEDs Magazine the wrong photo. The picture above does indeed show an open-office PoE lighting installation at the mindSHIFT facility in Commack, NY. But the lighting in this particular image does not come from Cree.
Rather, it's from Staten Island, NY-based MHT Lighting, which supplied mindSHIFT with its MHTL-CUBE-8-SC, and which claims to have PoE installations at other technology companies, with Apple, Amazon, Google, and Facebook among them.
The moral of the story: The fledgling PoE lighting movement is busy enough to accommodate multiple vendors at one site.
As a quick refresher, PoE is one of several technologies that is ushering in the smart lighting movement, turning LED lamps and luminaires into nodes on information networks and connecting them to the Internet. Such intelligent networks give users far greater control of lighting levels, colors, and color temperatures. They also open the possibility of using lights to collect data on climate, occupancy, noise, air quality, and many other things, and to leverage that data for other purposes such as controlling heating and cooling, rearranging building layouts, or engaging customers.
PoE comes with the added benefit of cutting electrical cabling costs on new buildings, because the same Ethernet wires that carry data to the lights also carry the light's electricity.
At mindSHIFT, MHT provided PoE lighting for open areas including the one pictured above. Cree''s 452 luminaires are spread around the facilities. Here are a couple of photos that, according to Cree, really, really, really show Cree's technology in action at mindSHIFT: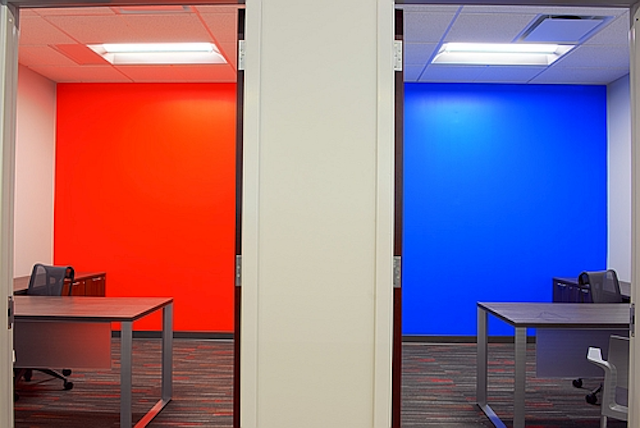 The Power over Ethernet lighting picture gets bigger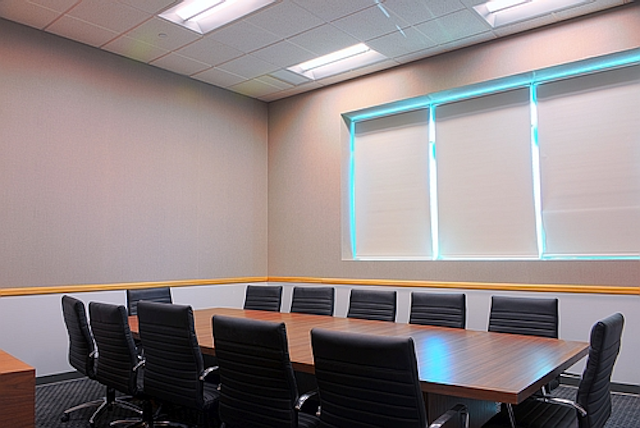 One of the leading proponents of PoE lighting is Cisco Systems, the networking equipment — and Ethernet — giant. It partnered with Cree at mindSHIFT in an early example of Cisco's new "digital ceiling" initiative, which Cisco launched in February with 15 partners, a number that now stands at 23 including Cree, Philips, and other lighting vendors as well as companies from related automation and buildings industries, such as Johnson Controls.
Cisco is expected to make more lighting announcements in the second week of July at its Cisco Live! gathering of users, partners, and developers. LEDs Magazine will be there watching for developments.
MARK HALPER is a contributing editor for LEDs Magazine, and an energy, technology, and business journalist (markhalper@aol.com).