Osram CEO pushes digital services beyond lighting (UPDATED)
With offers for lamps group "days" away, Olaf Berlien outlines plans to add Internet connectivity and data-centric activities to company's stable.
Jan 21st, 2016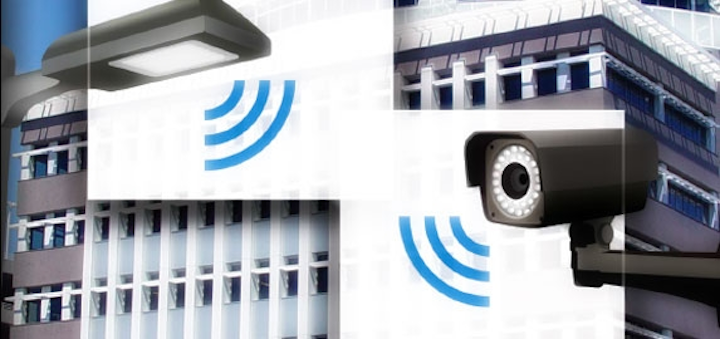 With offers for lamps group "days" away, Olaf Berlien outlines plans to add Internet connectivity and data-centric activities to company's stable.
With bids for Osram's for-sale lamps division just days away, the company is now shifting the future of its LED lighting business onto digital services that deploy sensors, network connectivity, and luminaires for operations such as smart street lighting and other data-centric activities, CEO Olaf Berlien said.
Interested in more articles & announcements on connected lighting?
Berlien also told analysts gathered today at Munich headquarters that Osram might even acquire specialty companies to help it push into the brave new connected lighting world, where expertise in information technology, data mining, networks, and sensors is as critical as lighting itself.
Osram's Lighting Solutions and Systems (LSS) division has been an unprofitable laggard at Osram, but the company will now try to gussy it up with digital services and chase a global market that Berlien said could reach €55 billion ($59.6 billion) by 2020. (See what Strategies Unlimited analyst Shonika Vijay has to say about connected lighting prospects in the outdoor space.)
The shift comes as Osram dumps its €2 billion ($2.2 billion) lamps business — the group that sells conventional and LED bulbs but that has struggled to make money despite establishing itself as the world's second largest lamp vendor in terms of sales, behind only Philips. Berlien refers to the lamps move as "carve out," which industry observers widely believe will be a sale of the division.
"We expect in the next few days the first indication of offers," Berlien said, meaning that Osram will receive non-binding offers for the lamps group very soon. He did not elaborate. While Berlien said "days," one source said informal offers should come over the next few weeks at the latest.
The offers actually won't be the first. China's Shanghai Feilo Acoustics made a non-binding offer last summer. In November, another Chinese company, MLS (the parent company of Forest Lighting) authorized its chairman to bid for the division, although it is not generally known if that bid has happened. Around the same time, analysts from Barclays said that more offers were likely to come from Chinese companies, including Foshan Electrical and Lighting Co., also known as Felco.
Berlien did not name prospective bidders, but said that Osram is "quite on track" with its ongoing target of separating the lamps organization by April 1 and legally winding up the transaction by July 1. Last week it gave the division a name, LEDVANCE.
But it is now also ratcheting up a "transition" in which it is "moving from a simple product, to solutions and services," Berlien said. "And of course connectivity plays a huge role in this area as well."
The Osram boss conceded that Osram has a way to go to establish itself in services and connected lighting. As a traditional luminaire and service provider, LSS ranks only fifth in market share, compared to the company's strong number-two in Opto Semiconductors (LED chips) — its core business — as well as its market-leading position in "specialty products" which include LED lighting for automotive headlights, he said.
"It is an attractive market and we would like to catch up, because we would like to be a lighting technology company," Berlien said of services.
Notably, while Osram is exiting bulbs, it is staying in LED luminaires, which include light sources that can be housed in or near the sensors and other electronics that together tie lighting and lighting infrastructure into smart networks that route key information around cities, buildings, offices, retail stores, campuses, highways, and other locations.
Berlien said he wants to double LSS sales by 2020 and establish EBITDA profits of 8%.
"In this area of LEDs modules, light management systems, and control gear, you have a huge growth because beacons and connected lighting plays a huge role in the future," he said, referring to what he called the "Industry 4.0" transformation.
As an example, Berlien noted that the combination of sensors and street-light infrastructure could spot parking spaces and send that information to motorists, and could help monitor traffic.
It's the same Internet of Things (IoT) vision that drove rival GE to fold its commercial and industrial LED lighting group into a data-oriented services group called Current. Likewise, Philips, the world's largest lighting vendor, recently teamed with IT giant Cisco to connect lights to Ethernet networks as a means of improving controls and offering other advantages while Philips seeks a buyer for its lighting business.
Osram could well step up its lighting-based digital networks presence by acquiring specialty firms.
"It will be a combination between research and development of our own, and then we are maybe buying some smaller companies with IP and technologies in systems, in connectivity, and so on," Berlien said. "There are a lot of small companies that are coming up with good technology."
He clarified, however, that the first priority in the five-year turnaround plan for LSS is for the group to start making a profit, and that an acquisition is "nothing that will happen tomorrow."
Between the acquisitions and the company's own research and development, it plans to broaden well beyond illumination. For instance, Osram will play a role in Li-Fi, an emerging technology that transmits data from LED light sources via light waves, and that some observers regard as superior to Wi-Fi.
"We would like to concentrate on sensors and chips," Berlien said. "Sensors play an enormous role in the future for smart street lighting, car-to-infrastructure communications, car-to-car communications."
Car-to-car communications? And you thought Osram was a lighting company!
While Osram builds up its LSS business, and with lamps going, the company is now relying largely on the strength of its LED chip business — called Opto Semiconductors in Osram's lexicon — and on its "specialty lighting" group, anchored by automotive lighting.
Berlien outlined a five-year target for the company as a whole of €5 billion in revenue, €1 billion in EBITDA, and €5 earnings-per-share by 2020.
*Updated on Jan. 22, 2016 at 9:55am Eastern with expected transactional timing information.
MARK HALPERis a contributing editor for LEDs Magazine, and an energy, technology, and business journalist (markhalper@aol.com).