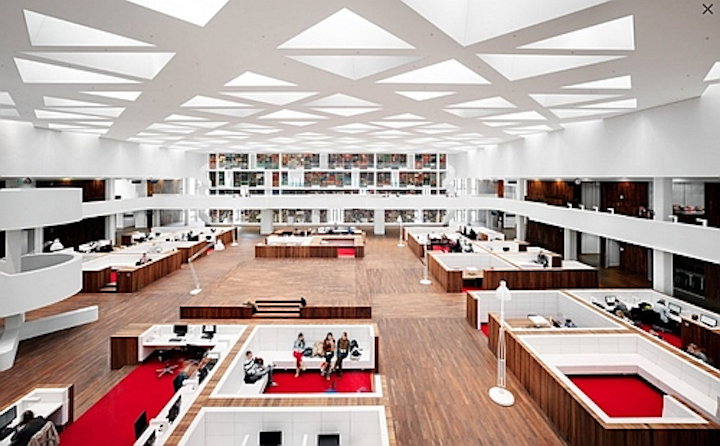 Award winning architectural space at Erasmus Medical Center in Rotterdam will be able to map out different lighting areas using Chess Wise technology.
Dutch smart lighting controls startup Chess Wise has teamed with German lighting company Trilux to provide a wireless LED lighting and control system to the architecturally acclaimed rooftop library at the Erasmus Medical Center in Rotterdam.
Interested in articles & announcements on wireless LED lighting systems?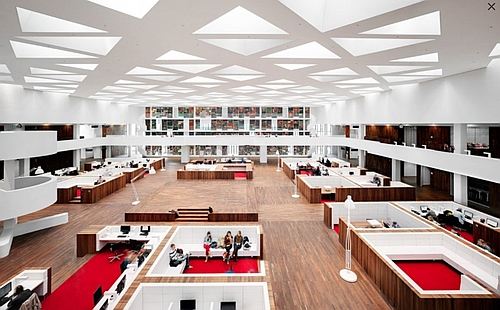 Trilux and Dutch startup team for wireless LED lighting systems at medical library
The library at the Erasmus medical center is replacing gas discharge lighting with wirelessly controlled LED illumination. Source: Kaan.
The Trilux lighting fixtures will replace gas discharge lamps that are approaching the end of their lifecycle, Chess Wise said. The wireless control system, provided by Chess Wise, avoids the costly and disruptive process of running new cables to hard-to-reach ceiling lights in the facility, which includes a soaring atrium that helped Dutch architects Kaan win the Rotterdam Architecture Award 2013.
Trilux and Chess Wise are working with Dutch installation specialist Kropman.
Chess Wise's technology, called MyriaMesh, allow facilities managers to map out groups of lights for different on/off and brightness settings throughout the day and night. Operators can control the groups and settings using apps, tablets, and cloud computing.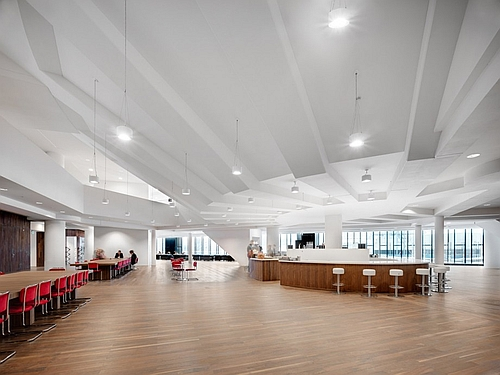 MyriaMesh technology from Chess Wise provides wireless control of the Trilux LED lighting fixtures without the disruption of installing new cables. Source: Kaan.

Haarlem-based Chess Wise says MyriaMesh can facilitate the sale of lighting-as-a-service, a trend that some people in the lighting industry hope will supplant hardware sales.
Chess Wise provides its wireless controls for other building functions in addition to lighting. For instance, it has paired with global window-blinds maker Verosol to provide controls for Verosol's solar-powered blinds. In a recent blog post, Chess Wise also noted it is mulling how to apply its technology to "smart floors" — floors that provide information about human movement in a building.
MARK HALPERis a contributing editor for LEDs Magazine, and an energy, technology, and business journalist (markhalper@aol.com).