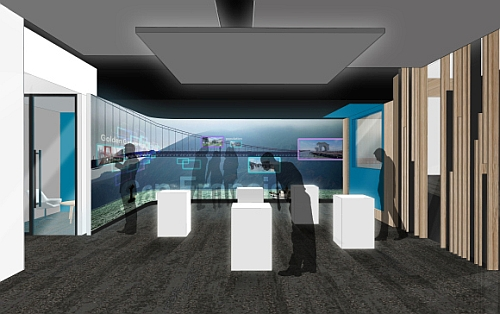 An announcement by the companies is expected next week, and should include Power over Ethernet.
Philips Lighting and networking equipment giant Cisco look ready to join forces to chase the promising new world of smart, Internet connected LED lighting.

Interested in more articles & announcements on networks & connected lighting?

LEDs Magazine has learned that the two companies will likely announce a long-awaited partnership on either Dec. 10 or 11, finalizing an agreement that some industry observers had expected six months ago. It will be the first of two related announcements by the two companies. The second one is expected to involve a broader set of lighting and technology firms early next year.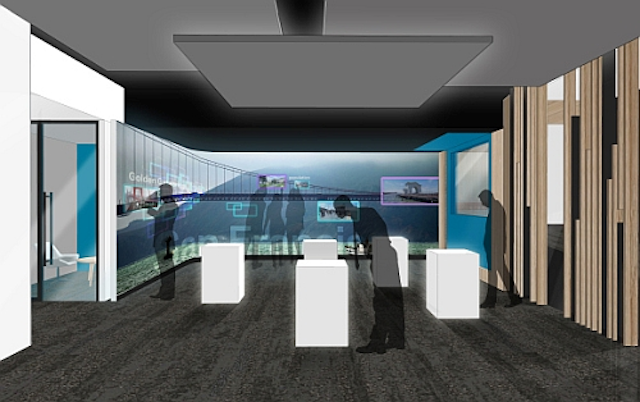 Philips, Cisco on brink of connected lighting partnership
The developments come as the Internet and lighting worlds figure out how to compete and collaborate in the digital era now that lighting itself is going digital with LED technology, echoing the way the traditional media and telecommunications industries have worked both with and against powerful Internet companies that have invaded their turf over the last decade.
Details of the hook-up between the world's largest lighting company, Philips, and $49.2 billion Internet stalwart Cisco, are still sketchy.
But it will almost certainly include using Ethernet cables to provide low-voltage electricity to LED lighting — saving electrical costs on new builds — and to use those same wires to route data to and from net-connected LEDs. So-called "Power over Ethernet" (PoE), as LEDs Magazine notes in a new feature, allows users to control lighting from computers, mobile devices, and apps, either onsite or off, including from around the world. It also turns lights into valuable data nodes, which, when combined with sensors, take note of all sorts of useful information such as building occupancy, temperature, lighting requirements, and security breaches.
Neither Philips nor Cisco would explicitly confirm the pending joint announcement. When LEDs asked for more information about it, a Cisco spokesperson said that "there will be some activity around this next week." She described it as "related, but not the same" as the announcement coming in early 2016.
A Philips spokesperson said only that "there will be a release that will go out" next week.
Both Philips and Cisco had earlier this fall told LEDs Magazine that they expect to announce major partnerships in the near future related to connected lighting and PoE. As we note in our current PoE feature, it remains to be seen whether that means they will be formally partnering with each other. It's now looking increasingly likely that they will.
Some industry watchers expected the announcement last June, when Philips invited journalists to Amsterdam headquarters for a day of connected lighting presentations, which was to have included a major partnership announcement by Philips Lighting CEO Eric Rondolat. But a week prior to the event, Philips informed journalists that it was postponing the announcement until a later date, and that Rondolat would thus not attend. Philips did not at the time reveal the name of the partner.
The other presentations went ahead, including a tour of Philips' showcase installation of PoE LED lighting at The Edge, a modern Amsterdam office building, heralded for sustainability features including LED lighting, passive and active solar power, rainwater capture, gym treadmills connected to electricity generators, and more, as LEDs' sister publication Lux wrote earlier this year.
Although The Edge's PoE lighting does not use Cisco equipment, Philips and Cisco have worked together before on PoE. For example, Philips has installed a PoE system across five floors at Cisco's Canadian corporate headquarters at an office tower in Toronto. (The nearby image rendering is a representation from Cisco of the office's interactive capabilities enabled by PoE technology, demonstrating the company's "Internet of Everything" strategy, which includes connected lighting.)
For Philips, a PoE collaboration would mark the latest attempt by the lighting industry to shift away from selling lamps and more toward selling "lighting as a service," as LEDs will purportedly last for decades, depriving the industry of a lamp replacement market. When GE restructured its lighting business in October, for instance, it lumped commercial and industrial LEDs into a new energy and data services business called GE Current, a key prong in CEO Jeff Immelt's "industrial Internet" strategy of connecting objects and machines and leveraging data from them. Likewise, LED specialist Aurora Group recently created an Internet-connected lighting division when it reorganized.
By partnering with Cisco for connected lighting, Philips could be making its lighting division more attractive to suitors, as the company continues to try to find a buyer for it.
Cisco is a leading proponent of the fledgling Internet of Things (IoT) in which any object that can be digitized will be. It all requires more Internet switches, gateways, and other gear — all Cisco staples. Cisco has been selling switches to support PoE-based printers and voice over IP (VoIP) telephony for more than a decade.
LEDs Magazine will be watching developments and plans to report on the announcement.
MARK HALPERis a contributing editor for LEDs Magazine, and an energy, technology, and business journalist (markhalper@aol.com).