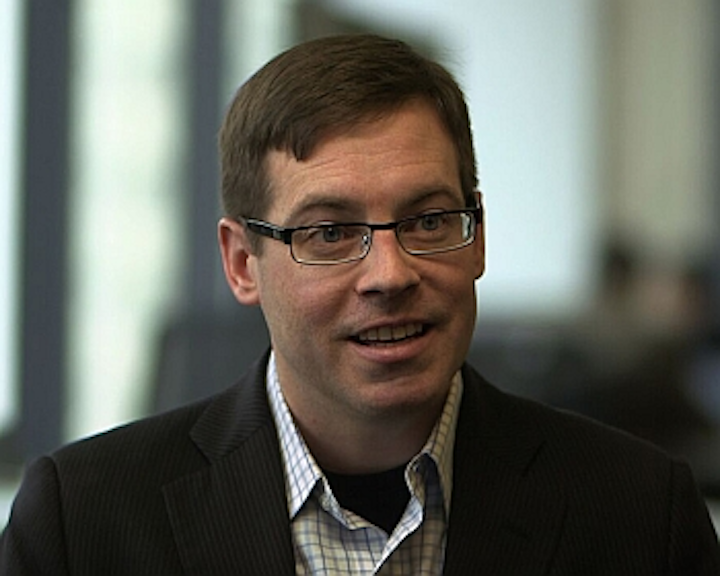 Former vice president of the Watson cloud computing services group will lead the digital charge at GE's Current.
Lighting giant General Electric has appointed a seasoned executive from IT stalwart IBM as a top executive of its new energy and LED division Current, reaffirming GE's strategy of staking lighting's future on Internet-connected services rather than on the sale of profit-squeezed lamps.
Interested in more articles & announcements on networked lighting & IoT?

The company named John Gordon as Current's chief digital officer, a new position. Gordon was vice president of solutions at IBM's Watson, a business unit that markets cloud computing and big data services powered by IBM's Watson supercomputer.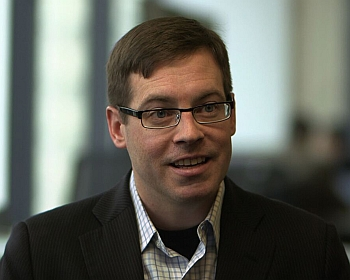 GE taps IBM exec for new IoT lighting and energy unit
"At IBM, Gordon was responsible for launching innovation programs like Smarter Cities, and his new GE role will allow him to build on that expertise," GE said on a company blog site called GE Reports.
GE formed Current in October, naming former GE Lighting CEO Maryrose Sylvester as its CEO, and disbanding GE Lighting by name. Traditional lighting including incandescent, fluorescent, and residential LEDs now resides in a unit called Consumer and Conventional Lighting.
Current is GE's new data-centric services group that relies on sensors embedded in commercial and industrial LED lights — among other places — to collect and transmit information both indoors and outdoors as part of the Internet of Things (IoT). LED systems mounted on, say, streetlights or in ceiling lights, connect to the Internet, and in principle note things like traffic and parking conditions, air quality, occupancy, crowds, noise, temperatures, gun shots, and much more. They then route the information to central control systems or to consumers who could use.
Gordon reports to two executives: to Current CEO Maryrose Sylvester, as well as to corporate chief digital officer Bill Ruh, a GE spokesperson told LEDs Magazine. Ruh's post, like Gordon's, is new. GE established it in September to help combine different software and data operations as well as its Wurldtech cyber security unit.
Ruh is also the CEO of a new group at GE called GE Digital, a lynchpin in GE CEO Jeff Immelt's "industrial Internet" strategy, which relies on sensors embedded everywhere — in lamps as well as in GE's industrial turbines and jet engines, for instance — to transmit and analyze information.
GE's website says the new GE Digital group " supports customers globally with a broad range of industrial Internet applications, from asset performance management, operations optimization, and brilliant manufacturing to platform-as-a-service, cloud, and cyber security." Ruh's background, like Gordon's, is information technology. He joined GE in 2011 from Cisco.
In lighting, GE has been piloting outdoor implementations of smart, IoT-connected lighting in San Diego and in Jacksonville, tying data into the company's cloud-based Predix software for data analysis. GE's indoor smart lighting trials include retail implementations of indoor positioning systems that can track shoppers around brick-and-mortar stores and offer them discounts and navigation via their smartphones. GE has said it has trialed the system with two retailers in the US and two in Europe but has declined to name them. One is believed to be ASDA, Walmart Stores' UK operation.
Current is also piloting services in general with customers including Walgreens, Simon Property Group, Hilton Worldwide, JP Morgan Chase, Hospital Corporation of America (HCA), Intel, and Trane, a brand of Ingersoll Rand, all of whom hope to drive energy efficiency, reduce costs and leverage data from connected devices like light bulbs.
As LEDs Magazine's sister publication Lux Review noted in a feature story, Current will also feed LED-linked information into Predix, which will scrutinize mountains of data from users' solar panels, energy-storage devices, electric vehicle charging stations, and other sources. Predix would then help make the most efficient use of electricity and decide things like when to sell excess power to the grid in the case of users generating their own.
GE's reshuffling of lighting began in September of 2014, when it aligned the then-GE Lighting with an innovation group run by Beth Comstock, now vice chair responsible for business innovations at GE. It formed Current a year later.
"The combination of LEDs and analytics puts a computer where a light bulb used to be," Immelt said early this year, before the company formed Current. "In cities around the world, GE is working to transform street lighting into the analytical brain of urban life. Today, lighting is becoming a high-tech infrastructure business. It is a gateway for most energy management solutions."
Some industry analysts expect GE to try to sell its conventional lighting group, much the way it is seeking a buyer for its appliance division. A previously agreed-upon sale of appliances to Sweden's Electrolux collapsed this week in the face of an antitrust lawsuit by the US Justice Department.
*Story updated at 10:40AM Eastern with information about Gordon's dual reporting line, including to the new corporate chief digital officer.
MARK HALPERis a contributing editor for LEDs Magazine, and an energy, technology, and business journalist (markhalper@aol.com).