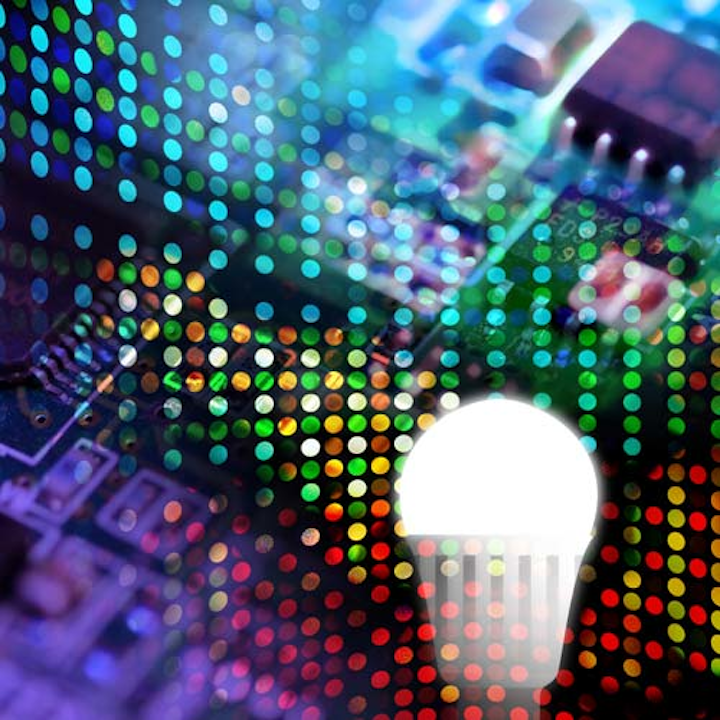 Connected lighting will record exact usage times, so vendors could honor warranties in hours, not the typical five years, according to Gooee, which has showed off a basket of goodies including "Bluetooth mesh" lights for retail tracking.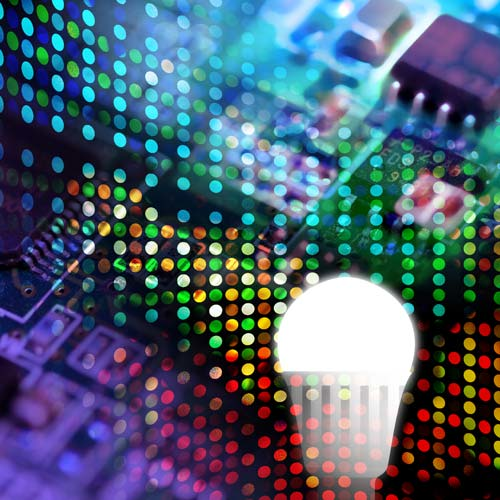 LEDs Magazine top 20 stories of 2015: Readers make lamp and business stories most readConnected lighting — also called networked lighting — is getting a lot attention for its potential mega role in the Internet of Things (IoT), and now IoT startup Gooee has posited another reason to make lights intelligent: Users will be able to record exact usage time and lumen levels and thus demand much longer warranties from vendors.
Interested in more articles & announcements on networks & controls?

A typical warranty today spans five years for a lamp rated at 50,000 hours. But a user might take much longer to tap those 50,000 hours, possibly even 10 or 15 years, noted John Couch, vice president of connected devices at Gooee.
Gooee makes technology for manufacturers to embed inside lamps and connect them to the Internet. In London at the LuxLive exhibition today, Couch told LEDs Magazine that the basket of sensors, beacons, and firmware includes an RGB measurer that can provide real-time information showing when a light is used.
The same technology can measure lumen level so users will know exactly when an LED has declined to 70% of its original output (L70), a state considered end of life. That type of information today costs hundreds of pounds or dollars and typically requires sending a light to a technician with special equipment. For information on lumen maintenance and LED behavior projection methods, see the latest feature update to the LM-80 standard.
"Now we can get you that detail on a real-time basis," Couch said. "Warranties need to be rewritten on a usage basis."
At LuxLive, Gooee also demonstrated a proprietary, prototype Bluetooth technology embedded in its platform to allow brick-and-mortar retailers to tie in-store shoppers into promotions and loyalty schemes via their smartphones. The technology relies on a "Bluetooth mesh" that extends Bluetooth's currently limited range of around 30 feet.
Couch said Gooee is waiting for a Bluetooth SIG (Special Interest Group) committee to approve a standard version of the mesh, which is expected to happen early next year. Gooee could then start production of the standard Bluetooth mesh by mid-2016, he said. It plans a formal announcement at the Las Vegas Consumer Electronics Show in January, which would mark the first time Gooee has demonstrated the technology to a more general audience.
Bluetooth mesh would still not provide as much pinpoint accuracy as another technology, visible light communication (VLC), which can steer in-store shoppers using a map on their phone straight to specific products. LEDs Magazine covered such VLC-based indoor location services from various vendors last year.

But VLC requires a user to keep his or her phone pointed up to the lights because it uses a phone's camera to receive signals. Some VLC providers are pushing handset and gadget makers to build in special VLC chips that would allow the user to keep the phone in his pocket.
Bluetooth loyalty schemes would make constant note of a user's opt-in movements around a store to make special offers then or later, although they wouldn't necessarily guide the shopper precisely to the product.
One retailer, Target, is trialing both VLC and Bluetooth for customer engagement schemes, as our sister publication Lux Review has reported.

Gooee also announced today that it has signed deals to provide its "Gooee Inside" platform to five more original lighting manufacturers: Gerard Lighting, Architectural FX, Mosaic Eins, Interlight, and Havells Sylvania. Last week, it also signed British lighting specialist John Cullen. Its customers also include Aurora Lighting, whose founder Andrew Johnson has helped to fund Gooee, formed in March 2014.
MARK HALPERis a contributing editor for LEDs Magazine, and an energy, technology, and business journalist (markhalper@aol.com).