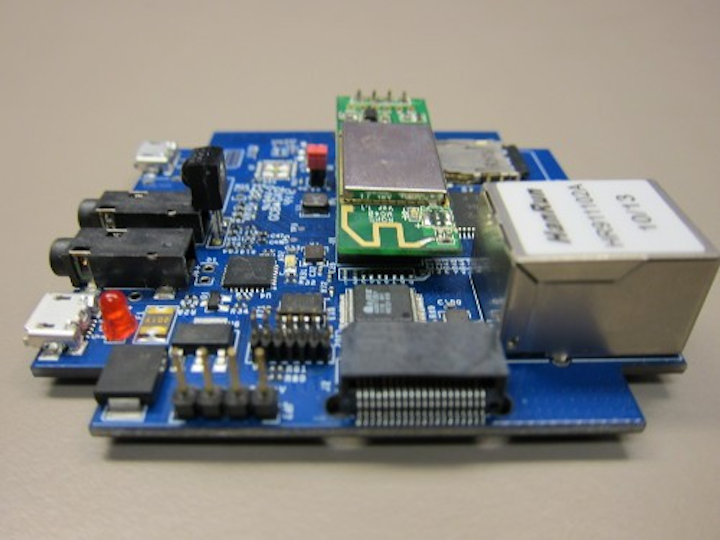 Japanese electronics stalwart Mitsumi will manufacture microcontroller (MCU)-based modules based on Greenvity technology for network-enabled decorative and area SSL.
Greenvity Communications has announced a partnership with Mitsumi Electric to bring a family of controller and network modules to market for LED-based lighting applications. The hardware products that Mitsumi will manufacture will include both IoT (Internet of Things) Hubs (previously called a GV-Controller) that can communicate with individual LED-based fixtures, and the Smart LED Controller modules (called GV-LED) that can be integrated into fixtures. Greenvity will also supply its IoT cloud software and mobile apps for use with solid-state lighting (SSL) products and networked systems based on the modules.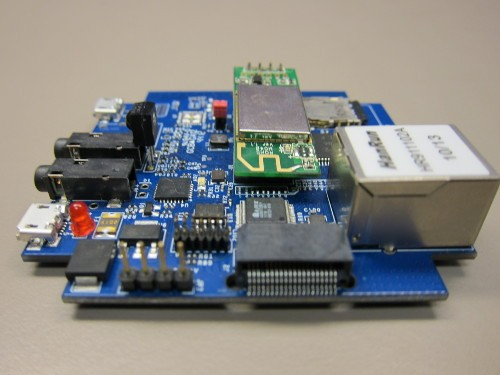 Greenvity teams with Mitsumi to bring LED networks and controls based on MCUs to market
Greenvity has made a number of announcements about its connected SSL control products over the course of the last year. For example, the company announced controller and sensor products back in early 2014. The company also announced a partnership with Hodi Technologies, a Chinese company focused on LED-based lighting and smart-grid technology.

The Mitsumi partnership, however, provides Greenvity with a proven electronic manufacturing resource that can reliably deliver the modular products in volume production. "We are pleased to collaborate with Greenvity to develop and manufacture this innovative IoT turnkey solution for low voltage LED lighting products for outdoor lighting," said Fujio Furukawa, Mitsumi's senior vice president and chief executive of its Electronic Device Business. "Combined with Greenvity's chip, software, cloud, and mobile apps, Mitsumi offers world-class manufacturing capability to enable high-volume production with unmatched quality."
Indeed, Greenvity has previously described its GV7013 IC that combines a microcontroller (MCU) core along with powerline communications capability. The company also has ICs that support other wired and wireless networking schemes.
The first hardware offerings will include the IoT Hub with an integrated MCU and support for Wi-Fi networks. And the partners will deliver the GV-LED-Mini — a small module that can be used in SSL luminaires ranging from area lights such as parking-lot fixtures to decorative and landscape luminaires.
"The IoT turnkey solution from Greenvity and Mitsumi for low-voltage LED lights is currently available and in production stage," said Hung Nguyen, CEO of Greenvity. "We provide a complete solution — modules, software, mobile apps, and IoT cloud — with a new level of controllability that enables customers to significantly reduce time-to-market and development costs for energy-efficient, smart lighting applications."