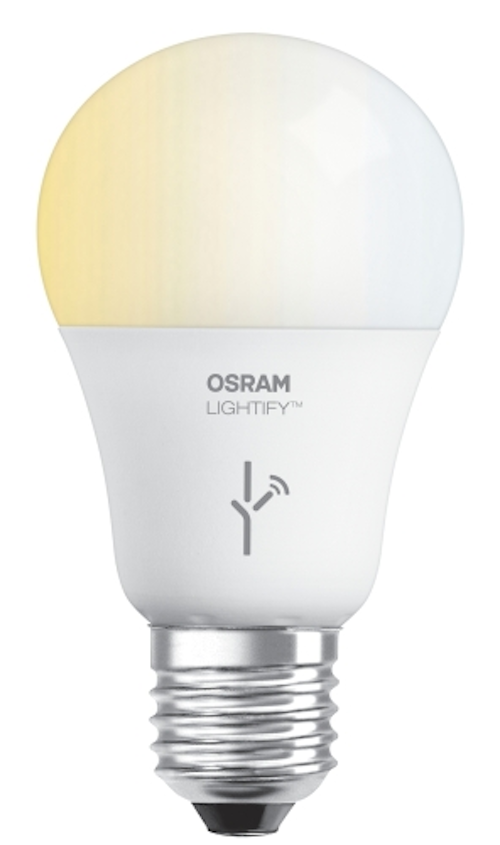 The WeMo home automation platform from Belkin gets new SSL products from Osram and TCP as well as new sensors, while TCP also demonstrates its Connected by TCP products.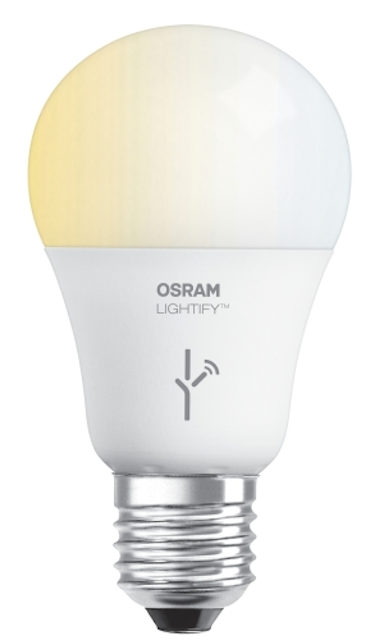 Belkin, Osram, and TCP demonstrate LED-based connected lighting at CES
Belkin is again featuring its WeMo home automation platform at the2015 International Consumer Electronics Show (CES) with participation from lighting manufacturers Osram Sylvania and Technical Consumer Products (TCP). Belkin also has added new home-centric sensor products to the WeMo family. TCP, meanwhile, continues to push its Connected by TCP products.
Belkin first launched WeMo back in 2012 with products such as appliances and even a baby monitor connected by wireless ZigBee network technology. At CES 2014, the company added a connected lighting starter kit addressing lighting and specifically LED-based solid-state lighting (SSL) for the first time. Subsequently, Belkin seems to be evolving to a model where it depends on third-party collaborations to support different sectors such as connected lighting. A partnership with Osram Sylvania was first announced in September 2014.

Trusted partners
"With the introduction of new WeMo-enabled bulbs from trusted lighting partners, we've created one of the most robust whole-home lighting systems on the market and given consumers an abundance of choice in terms of form factor, style, and color options," said Ohad Zeira, director of product management for WeMo. "By expanding WeMo-enabled lighting to additional brands, WeMo now gives people the ability to automate entire rooms and scenes through one simple, intuitive app, which is an attractive option for those that may be waiting to jump into the world of smart lighting."
The CES demo included a number of products from Sylvania's Lightify portfolio, which are also on display in the ZigBee Member Pavilion at CES. Moreover, Osram is participating in a demo of the interoperability of ZigBee products in The Connected Lighting Alliance exhibit.

The products on display in the WeMo exhibit include tunable-white and tunable-color A19 lamps, along with flexible RGB (red, green, blue) strips and outdoor RGB landscaping strings. The Sylvania products are already on sale. The tunable white 60W-equivalent lamps sell for $29.99. The RGB flex strips are $64.99.
TCP demos
TCP products on display include dimmable A19, BR30, and PAR38 lamp. The company also has a surface-mount flat LED fixture that can be used in place of recessed downlights. TCP said its WeMo-compatible products will be available in 2015.
TCP, however, seems to be headed in many different directions with connected lighting for indoor spaces. At the press-only Showstoppers event, separate from CES but coincidentally in the neighborhood, the company focused on its Connected by TCP products. Those devices use the 6LoWPAN (IPv6 over Low power Wireless Personal Area Network) network rather than ZigBee. TCP also demonstrated a color-tunable lamp based on Bluetooth. But such Bluetooth products lack the persistent connection and control capability afforded by networks such as ZigBee and 6LoWPAN.
Belkin sensors
Belkin, meanwhile, demonstrated a broad range of new sensors for the WeMo platform. Some are far from the lighting space such as a sensor intended to track home water usage. Door and window sensors are meant for use in security applications. But the portfolio does include room motion sensors that could be used to control lighting.