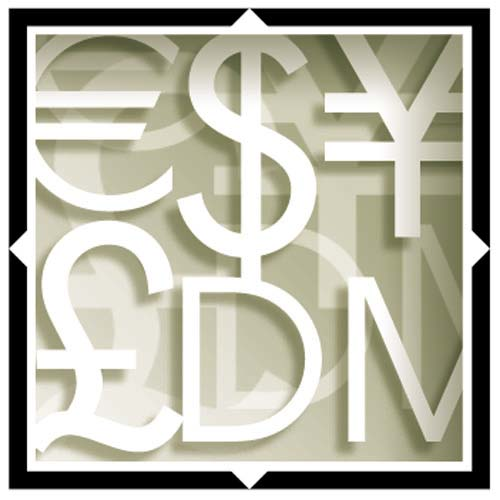 In business news of the past week, Seoul Semiconductor won an LED-backlight centric suit against Craig Electronics, while Eaton faces reduced revenue expectations despite positive growth in the lighting sector; Philips Lighting sees continued growth in LED-based products; and Kii partners with Yankon on connected SSL.
In the latest LED business news, Seoul Semiconductor has announced that the US Federal District Court has ruled in its favor in a patent infringement suit against Craig Electronics tied to the latter's sales of LED backlighting units for display applications. Eaton has said that despite quarterly results that include earnings just above the midpoint of prior guidance, the company will undergo some restructuring and cost-cutting initiatives although it's not clear how those moves will affect the lighting business (formerly Cooper Lighting). Royal Philips has said sales declined in its Philips Lighting business due to legacy products while solid-state lighting (SSL) remains on a growth track. Cloud-networking specialist Kii will collaborate with Yankon Lighting to enable smart LED-based products and cloud-based control.
Interested in more articles & announcements on LEDs?
Seoul versus Craig
Our news has been full of intellectual-property (IP)-oriented legal action of late, and this week it's Seoul Semiconductor and Craig Electronics in a suit that was focused on how Craig applied LEDs in display backlight units. Seoul claimed infringement of five patents and the court has issued a ruling to that effect.
It's not clear whether the patents in question covered packaged LEDs or other elements of an SSL system for backlighting. Seoul owns patents that include elements from LED epitaxy to component packaging to systems such as backlighting units.
"Seoul Semiconductor considers violations of its intellectual property rights to be a very serious matter," said a spokesperson at the company. "To safeguard our licensees' and customers' interests in using Seoul Semiconductor's patented technology, Seoul Semiconductor will continue to discover infringing LED application products in the market and maintains an enforcement program that will consider any and all enforcement options against third-party infringers who do not respect Seoul Semiconductor's intellectual property rights. Indeed, we are pursuing another patent infringement lawsuit against suspected infringers."
Other notable IP-centric actions include the ongoing Nichia and Everlight Electronics battle in which Nichia seems to have gained the upper hand of late. And Feit Electric recently countersued Cree over presumed infringement in Cree's newest 4Flow LED-based A-lamps. Of course, Cree also made LED business news this week in a cross-licensing agreement with Epistar that could eliminate future legal action.

Eaton and Philips financials
Moving to financial results in the LED business sector, Eaton has reported sales of $5.4B (billion) for the second quarter of 2015. Sales were down 7% from the same quarter the prior year but per-share profit was up 5% to $1.16. The company doesn't break out results from the lighting division. But chairman and CEO Andrew Cutler did say, "The electrical markets in the second quarter of 2015 were sluggish, with strength in lighting and US residential offset by global weakness in oil and gas and other industrial markets."
The announcement also indicated that earnings will continue to sag in the coming quarter and there will be continued costs counted against earnings due to recent acquisitions. Management is embarking on a restructuring plan that includes having middle and upper management take one-week leaves with no pay during the next quarter. It's unclear whether there will be any significant impact, beyond the mandated leaves, on the lighting business.
Philips also announced quarterly results recently. Overall the company reported a 3% gain in sales, but legacy lighting continues to hamper the Philips Lighting business unit. Comparable quarterly sales were down 3% despite the fact that there was 21% growth in LED-based sales in lighting. LED-based products now account for 40% of the company's lighting business.
"We are pleased to have further improved our EBITA margin despite a sizable decline in comparable conventional lighting sales," said Frans van Houten, CEO. "We continue to take action to mitigate the impact of unfavorable end-market conditions in countries like China and underperformance in Professional Lighting Solutions North America. We are excited by the reception of our new, innovative products and systems in the marketplace. For example, we installed our intelligent connected LED system at a Carrefour supermarket in Lille, France, which will reduce the total lighting-based electricity consumption by 50% and enable our customer to provide location-based services, such as promotions, to shoppers' smartphones. We also introduced the Warm Glow Clear LED bulb, which resembles traditional glass incandescent bulbs. We will outfit the New NY Bridge, which will replace the Tappan Zee Bridge, with cloud-based connected LED lighting, which features dynamic colorful effects that can be programmed remotely."
Philips also said it continues to make progress in plans to spin lighting out into an independent company. The Philips Lighting business is on track to establish its own legal structure within the Royal Philips umbrella by February 2016. The plan remains divestiture by mid-2016.
Yankon and Kii
Moving to a technology partnership, yet another pair sees potential in the growing concept of connected lighting as the backbone of the Internet of Things (IoT). Indeed, Yankon's partnership with Kii will target networked LED-based lighting in commercial and residential spaces.
China-based Yankon has grown tremendously with a focus on LED-based luminaires for global markets, but has lacked a sophisticated networking capability. "We are excited to work with Yankon, one of the biggest LED device companies in the world," said Masanari Arai, CEO of Kii. "With Yankon's planned production of over 80 million units per year, we expect to have Kii enable up to 20% of these devices, and we will look to increase that number as smart lighting becomes increasingly popular."
Kii has been focused on building an end-to-end control platform with cloud-based services and control via mobile applications for general IoT applications. The company is serving customers globally with major data centers in the US, China, and Japan.