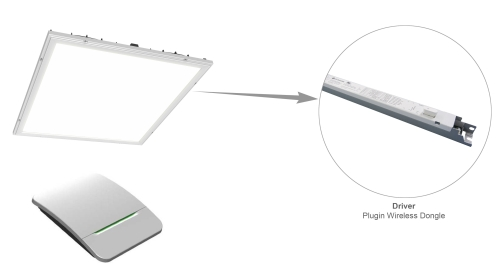 ZigBee wireless network integrated into new LG Innotek drivers for LED troffer fixtures enables luminaire designs to be controlled and monitored by Daintree's ControlScope platform.
LG Innotek and Daintree Networks have announced a collaboration on an LED driver product with ZigBee wireless network support that is designed for ceiling troffer fixtures. The LED drivers will work seamlessly with Daintree's ControlScope lightging-control and building-automation software platform, and for that matter with any software designed for ZigBee-certified products. Manufacturers can integrate the drivers into luminaires or retrofit-kit products without having to separately add a wireless controller to such a product development.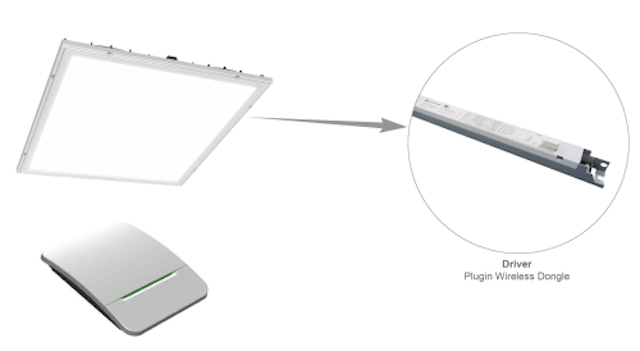 LG Innotek announces networked LED drivers developed with Daintree Networks
Daintree has long championed an open-standard approach to lighting-centric networks and the ZigBee network. The company has sold modular ZigBee-based controllers for integration in luminaires alongside the driver, although such products were meant to spur adoption of wireless interconnectivity with Daintree primarily focused on selling the ControlScope patform. Daintree has also partnered with lighting manufacturers such as Cree on notable projects.

Still, Daintree has always envisioned that the ZigBee functionality would be integrated in the driver for solid-state lighting (SSL) products. At first glance, LG Innotek wouldn't appear to be the expected source of such a driver product. The company is better known for making LEDs. But the company has deep experience in power electronics and actually got its start in the RF area.
"We have a long history making wireless modules, power modules, switch mode power supplies (SMPS), and even LED drivers," said Shin Cho, senior development engineer at LG Innotek. Cho said the company has been supplying drivers to many major lighting manufacturers and driver-specialist companies on a private label basis. The new driver, however, will carry the LG Innotek brand.
The Model PIFN-J037A driver is designed specifically to work in 2×2- and 2×4-ft ceiling troffers. The 37W driver is based on a single-stage topology yet offers power factor (pf) greater than 0.9. Minimum driver efficiency is 83%. In addition to ZigBee support, LG Innotek will offer support for Bluetooth Low Energy (BLE) and Z-Wave networks. The driver supports dimming over the range of 10–100%.
The ZigBee implementation comes in modular form, although the 29×22×7.7-mm module fits within the form factor of the driver. The implementation supports the ZigBee Pro or ZigBee Home Automation profile. The module is based on a 32-bit microcontroller (MCU) and the firmware is upgradeable over the ZigBee network.
LG Innotek and Daintree say the integrated approach will save manufacturers in bill-of-materials (BOM) cost relative to developments that use a separate ZigBee controller. The partners place the savings at 85%. Meanwhile, finished products that use the LED drivers can deliver significant energy savings.
"There is great opportunity to allow fixture manufacturers to focus on their core capabilities by creating standard embedded wireless drivers that they can then integrate into their own unique offerings," said YS Lee, vice president of engineering with LG Innotek. "This broadens the options for users and helps create a more robust market with heightened awareness of the benefits of utilizing embedded wireless drivers."
Daintree had made a similar announcement, except focused on finished luminaires, with LG Electronics one year ago. LG Innotek and LG Electronics are sister companies. Cho said LG Innotek has supplied some of the LED drivers being used by LG Electronics. And Danny Yu, CEO of Daintree, said LG Electronics now offers 35 ZigBee-based lighting products that work with ControlScope, including high-bay fixtures.