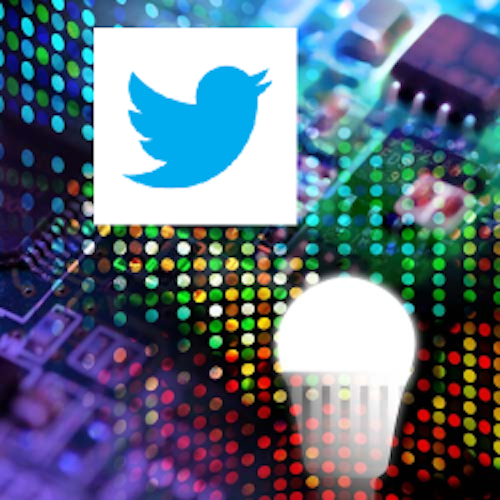 LEDs Magazine selects the Top 10 Tweets from Strategies in Light & The LED Show. Find out what topics, tracks, and talks lit up our social media chatter.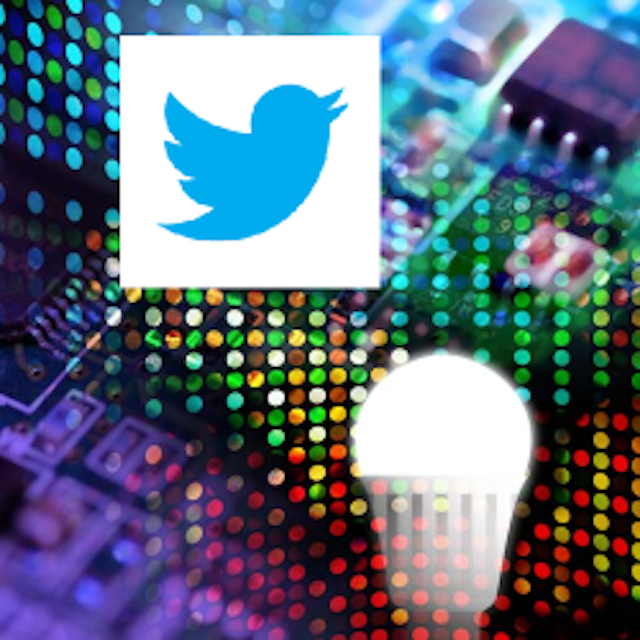 LEDs Magazine Special Report: Strategies in Light and The LED Show bring out the social (media) butterfliesFor the LEDs & Lighting Group at PennWell Corp., the year 2015 is off to a grand start with a series of firsts. For the first time, Strategies in Light shook up the speed-of-light city of Las Vegas. Also for the first time, movers and shakers in LEDs and enabling technologies and gurus of lighting design and specification were meeting simultaneously at the event, co-located with The LED Show. LEDs Magazine launched its Sapphire Awards, with the inaugural Gala being held and top innovation honors being handed out during the conference on Feb. 25, 2015. And finally, for the first time we went out of our way to open up the social media conversation surrounding the conference and exhibition to you, the audience: What were you learning? Who held you in thrall with their presentations? Where did some of the ideas shared at the show go too far? You brought us the most distinct perspective we could ask for, putting your own spin on what the programs and industry experts had to offer -- and where the biggest LED technology statements were being made. So we selected our Top 10 Tweeted controversies, quotes, and comments from event attendees and exhibitors, from amongst the hundreds who participated.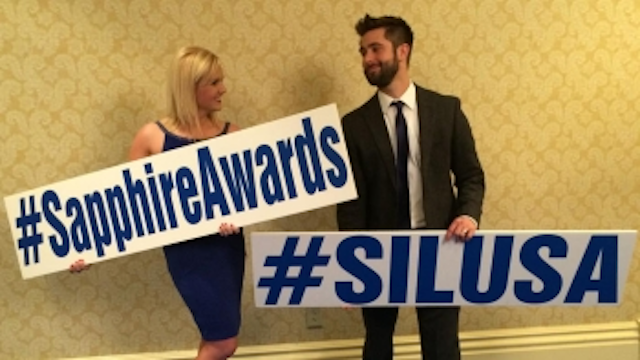 *Editor's note: Selections were made at editor's discretion from user content that referenced the hashtags #SILUSA, #TheLEDShow, and #SapphireAwards. Special thanks to digital audience marketing manager Stephanie O'Shea and social media marketing specialist Nick Erdogan for their contributions.
As several Twitter users noted, the conference advisory board made a timely selection in premiering the Smart Lighting Track this year. Back in October 2014, LEDs Magazine editor Maury Wright pointed out that companies known for software and networking are now shaking up the lighting market, using their own expertise to make devices communicate — as evidenced by a keynote given this year by Cisco's Tony Shakib. Several attendees highlighted Shakib's talk in particular and mentioned the "digital ceiling." (Okay, who else had to look that up? Raise your hands!) LED lamps controlled via smartphones and tablets are only one small sample of the market. Connected lighting is on the rise and bringing with it a lot of opinions as to which protocol(s) will win out in the end. The Internet of Things (IoT) has the potential to make lighting and other building systems even more intelligent — to the point of allowing human-centric lighting to be accessible in commercial buildings for an adjustable working or healthcare environment. This will create more demand for sensors, software controls, and perhaps most important, security measures. It's redefining the language of the lighting industry, as Lux Magazine's Gordon Routledge (@gordonroutledge) observed.
handoffs, PoE, IoT, software defined lighting policy - the new language of light #SILUSA

— Gordon Routledge (@gordonroutledge) February 25, 2015
The digital ceiling will add new disruptive experiences to the lighting industry #SILUSA#Cisco#IOE#POEpic.twitter.com/e4EyjYzrTA

— John Baekelmans (@jbaekelm) February 25, 2015
@stacklighting asks, "How do we create systems my mother would have no problem setting up & operating?" Responsive #lighting is key. #SILUSA

— Sarah Linn (@Sarah_H_Linn) February 25, 2015
There's nothing like a little discussion about investment, the value of ideas, and how to commercialize them to get people inspired. Investor Forum attendees were sure to share the words of wisdom they heard from the Roundtable panelists.
'lm/W is race to the bottom. We need to create value. What can lighting sector deliver that others can't?' - analyst Jed Dorsheimer #SILUSA

— Ray Molony (@RayMolony) February 25, 2015
#SILUSA VC: "If you can't measure the impact, you cant monetize it and investors won't underwrite it." http://t.co/TXKpxpe9kK. Fascinating

— Ed Edison (@EdisonReport) February 25, 2015
We also saw some of the response and thoughts coming out of the Investor Forum create a little controversy between Twitter users. What's a little disagreement between LED and lighting professionals? Lux's Ray Molony (@RayMolony) quoted Canaccord Genuity's Jed Dorsheimer, who made an interesting point on defining the customer and their needs; in turn Sébastien Flet Reitz (@LightingnLife) conjured the spirit of Steve Jobs in moving beyond "wants" to "dreams" that could drive LED technology forward.
'If LED firms are to succeed, they must start with 'why?' Who are the customers and what do they want?' - Dorsheimer #SILUSA

— Ray Molony (@RayMolony) February 25, 2015
Steve Jobs wouldn't agree. Don't ask the customers what they want. Create something they'll need but they can't imagine. @RayMolony#SILUSA

— Sébastien Flet Reitz (@LightingnLife) February 25, 2015
Twitter users followed where passion led, whether in the two-day Plenary Session or in the most technical of presentations given in the Advanced Technology Track. Philips Lumileds' Jy Bhardwaj's name came up several times with regard to his talk on the future of LED technology. This is a topic that could consist of much anticipation and speculation, yet there is plenty of product development going on to indicate that LED efficacy predictions may not be out of reach. And Ben Davis, founder, president, and CEO of Illuminate the Arts, made a lasting impression with his visually stunning examples of bringing art to life with light in public spaces, enlightening the crowd with the beauty of enhanced architecture such as the Bay Lights project in San Francisco, LightRail, and more.
@EMCTechTweets: LED efficacy prediction for mid power LED, according to Jy Bhardwaj, is 240lm/W by 2017. #SILUSApic.twitter.com/z3VxTtvedC

— Tony Johnson (@EMCTechTweets) February 25, 2015
To CSP or not to CSP, very passionate discussions in the Advanced Technology track at #SILUSA#Cree#Lumileds

— Mario Faria (@mrfaria4) February 26, 2015
"Public light should be full of love and connection." -Ben Davis CEO of @IlluminatedArts#SILUSA#TheLEDShow

— Christine (@v6cutie) February 26, 2015
Although the conference is over, the full Tagboard of social media surrounding the event is still active.Thanks for being a part of the conversation at Strategies in Light & The LED Show with LEDs Magazine. Keep talking back to us on Twitter @ledsmagazine!
Follow us on Facebook | Join the LEDs & Lighting Group on LinkedIn | Follow our LinkedIn Showcase Page