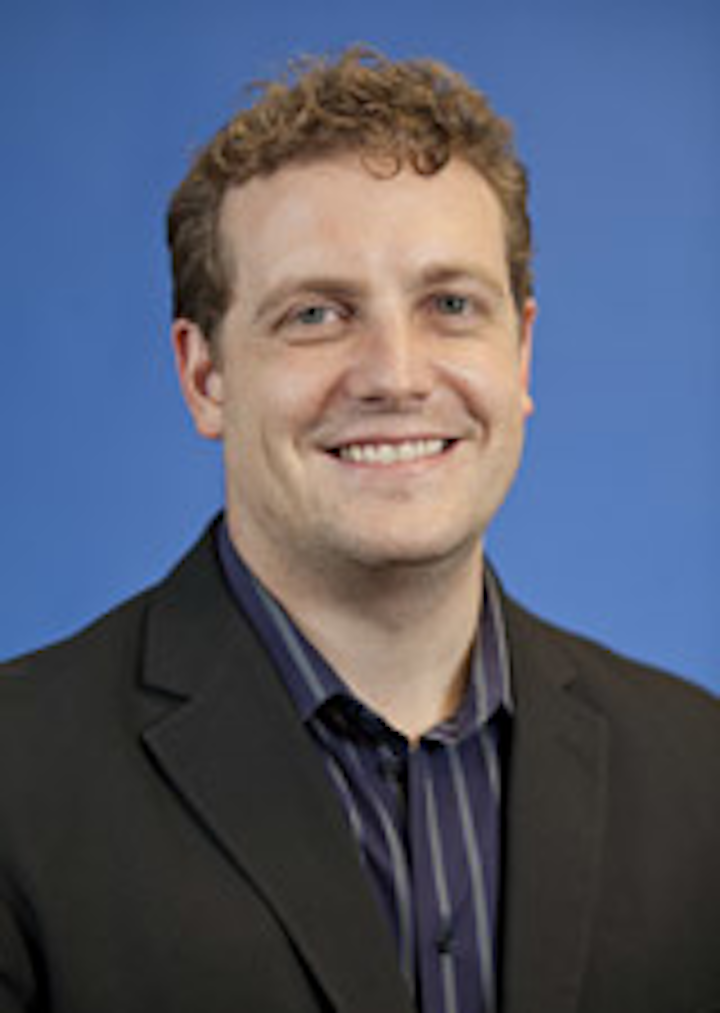 PHILIP SMALLWOOD, research director at Strategies Unlimited, hoped that LightFair International would deliver some needed clarity on connected LED-based lighting, but fragmented approaches to controls are still adding to the confusion level for now.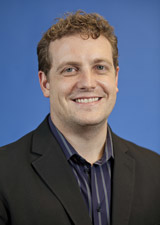 LightFair exhibits send mixed messages on SSL controls (MAGAZINE)
I went to LightFair International (LFI) with a better understanding of the connected lighting landscape as a key goal for the week. And connected LED-based lighting with autonomous and programmatic controls was omnipresent on the exhibit floor. But the myriad approaches to connectivity continue to confuse the solid-state lighting (SSL) market, and the latest industry gathering only served to accentuate that fact. In the area of luminaire design, the message is clearer that high-quality light and compelling aesthetics are critical for the future.
The biggest push in the connectivity area comes in wireless technologies. Wireless, of course, offers the advantage of no new wires. But many in the industry, including myself, see the future as a hybrid vision. Wired technologies such as Power over Ethernet (PoE) will prove popular in new construction and major retrofits such as updates of an entire building floor. And existing technologies such as DALI and DMX will remain in use.
In the wireless area, it appears that ZigBee has quite a nice lead when it comes to connected replacement lamps. Major players such as Osram, Philips Lighting, and GE Lighting all have ZigBee-based products. And The Connected Lighting Alliance endorsed ZigBee for residential use some time ago.
Still, there may be room for other wireless technologies in the lamps space. Bluetooth-based lamps have been a novelty due to limited range and lack of persistent connection to the Internet, even though such products can be controlled directly from a mobile phone. Now a serious move to add wireless, mesh-based topologies to the Bluetooth standard could change the game. Such a new standard from the Bluetooth Special Interest Group (SIG) won't likely emerge until 2016, but companies that are participating in the mesh development have products coming to market that will be upgradeable to support the future standard.
At LFI, Feit Electric introduced a line of lamps based on Bluetooth mesh. CSR is supplying its Bluetooth-based CSRmesh network implementations to manufacturers such as Feit. And Avi-on is adding security technology that manufacturers such as Jasco are using in controls for Bluetooth mesh implementations.
Partnerships may play a vital role in deciding the wireless future of the lighting industry, especially in commercial applications. For example, Daintree Networks has partnered with LG Electronics on ZigBee-enabled troffers and other fixtures and with LG Innotek on drivers. Daintree also recently partnered with lighting manufacturer Deco Lighting on drivers.
Yet lighting designers/specifiers or lighting manufacturers looking for guidance from lighting industry organizations will have to wait for help. The Connected Lighting Alliance again demonstrated interoperable residential products based on ZigBee for residential buyers. But the organization is still struggling with a recommendation for commercial applications, with as many as 12 different protocols still on the table.
Fortunately, the way forward in the design of lighting products is clearer. Manufacturers are leveraging the benefits of efficient and compact LED sources. As the technology matures, that industry is developing products that can deliver great color and white-point rendering along with high efficacy. And new approaches to optics can be quite compelling.
Light-guide technology, for example, continues to impress. Cree entered the arena for planar optics at LFI with the WaveMax technology platform and the sleek LN Series suspended linear fixture as a first product. Cree will launch a second WaveMax-based product for parking garages.
Eaton (formerly Cooper Lighting) has done well with its WaveStream products based on light guides. The company had more on display at LFI and said the products are its hottest sellers. GE Lighting also says it is having success with its Intrinsx products in applications from retail to offices.
Light-guide technology could spell trouble for another heralded SSL technology - OLED panels. LED-edge-lit light guides are delivering many of the advantages expected of OLED technology, including inherently diffuse light. LED edge lighting also can be realized in larger panels, LEDs remain far more efficient than OLEDs, cost far less, and exhibit greater lifetimes. There were some interesting OLED products at LFI, but no clear indication that there is a market for the technology without a major breakthrough in cost and performance.