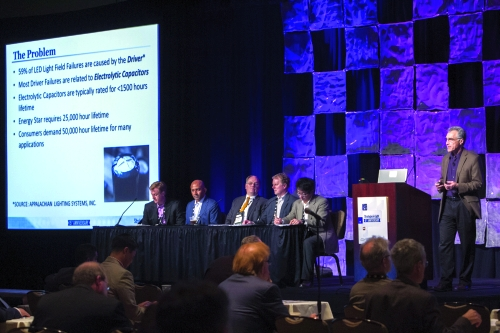 Co-locating in Las Vegas in February 2015, the Strategies in Light and The LED Show conferences will deliver the best features of both events in one venue, as conference chairs Robert Steele, Ella Shum, Philip Smallwood, and James Highgate explain.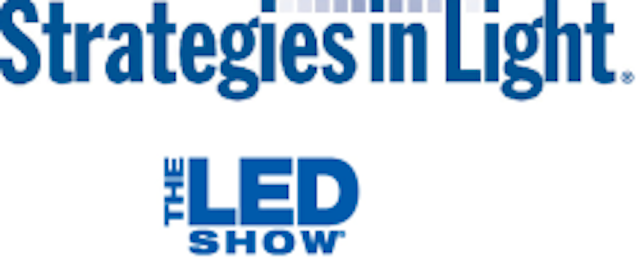 For the past 15 years, PennWell's Strategies in Light conference has been acknowledged as the largest and most comprehensive event for LEDs and solid-state lighting (SSL) in North America. Traditionally, this event has focused on the LED lighting supply chain, from components through luminaires, and has attracted attendees from all levels of this supply chain. The LED Show, inaugurated in 2008, has been directed toward and attended primarily by end users of LED lighting products — lighting designers and specifiers (see our wrap-up of The LED Show's 2014 event, coming soon). The LED Show was acquired by PennWell in 2011, and the two events have been held separately since then. However, on February 24–26, 2015 these events will be co-located for the first time in Las Vegas at the Sands Expo and Convention Center, offering attendees a full spectrum of LED lighting-related conference content as well as a broad range of products displayed on the exhibit floor. The theme for the co-located events is "The Power of Illumination."
Plenary speakers
For the 2015 event, the Plenary Session has been split into two, with three presentations each morning on Wednesday and Thursday. Among the six keynotes, Dr. Jy Bhardwaj, CTO of Philips Lumileds, will address the issue "LED innovation: What does the future hold?" Bhardwaj will dissect core LED technologies, ranging from substrates and phosphors to packaging, and will discuss the trends that he sees in the ongoing evolution toward lower dollars per kilolumen.
In 2014, the China upstream, midstream, and downstream LED markets are expected to reach $2.3 billion, $7.7 billion, and $50 billion, growing at 35%, 20%, and 50%, respectively. Dr. Troy Hsu, CTO of San'An Optoelectronics, China's largest LED component manufacturer, will explain the factors behind these meteoric growth rates and what we can expect in the next five years.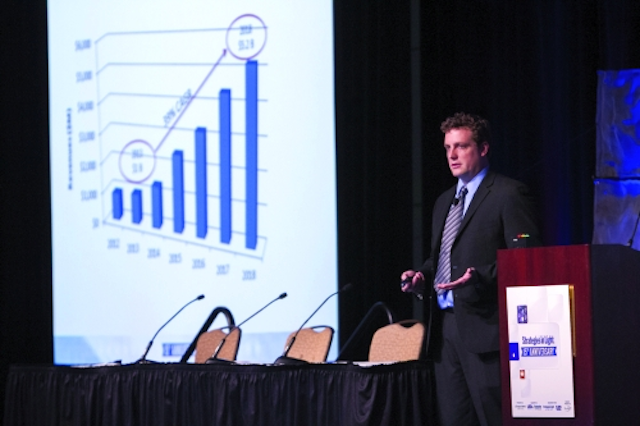 Combining the traditional content of The LED Show with the Strategies in Light multitrack structure will bring attendees the opportunity to explore various topics in LED technology, market research, applications, and trends in SSL.
The third Plenary Session speaker will be Ben Davis, CEO of non-profit organization Illuminate the Arts. Davis is the visionary behind the Bay Lights Project, which turned the San Francisco Bay Bridge into a kinetic light sculpture using the design of renowned LED artist Leo Villareal. The title of his presentation is "The power of light."
Representing one of the newest entrants into the LED lighting arena, Tony Shakib, vice president for IoT (Internet of Things) vertical business development at networking equipment maker Cisco Systems, will examine "The chaotic world of smart lighting" and provide his vision of what the future will be like in this fast-growing segment.
A key feature of Strategies in Light and The LED Show will continue in the Plenary Session of the new co-located events — up-to-date and in-depth analyses and forecasts of the LED and lighting markets by PennWell's research unit Strategies Unlimited. Philip Smallwood, director of LED and Lighting Research at Strategies Unlimited, and Stephanie Pruitt, market research analyst, will provide overviews and five-year forecasts of the LED lighting and LED component markets, respectively. (See our feature by editor Maury Wright, diving into the highlights of the 2014 forecasts and analyses.)
New four-track conference structure
Adding the traditional content of The LED Show to the Strategies in Light multi-track structure will offer attendees opportunities to explore a wide variety of topics in LED technology, markets, applications, and trends in SSL. For the first time, a separate track on Smart Lighting will be offered to provide attendees with the most current information and discussion of this topic of increasing importance to the lighting industry.
Smart Lighting Track. The way we manipulate light and our understanding of the impact it has on our environment and bodies are continuously evolving. Not only are we finding new and improved ways of networking lighting in an effort to increase its efficiency and overall usability, but we are continuing to discover that the way we use lighting can have a lasting impact on our productivity, mood, and general wellbeing. Therefore, the Smart Lighting Track will have two main focus areas. The first will look at the advancements that are taking place with regard to networked and connected lighting in commercial, residential, and outdoor applications. Topics discussed will cover lighting systems, control electronics, control integration, total home automation, and cost-benefit analysis. The second focus will serve as an educational platform to discuss our increased understanding on the characteristics of light and the influence it could have on our bodies and our environment.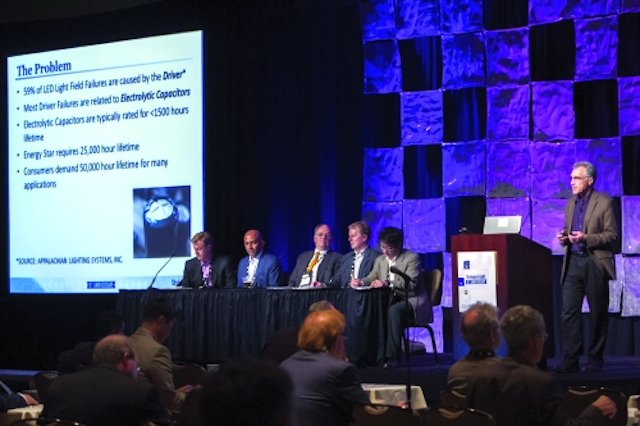 During the Investor Forum, startups and private companies will once again enter the Dragons' Lair to present their technology innovations to a sophisticated group of investors and analysts.
The Smart Lighting Track will feature speakers from exciting new startups as well as more established industry players. Reflecting the wide range of topics encompassed by the term "smart lighting," session titles include "Integration please," "Wireless smart lighting," "Challenges of connected lighting," and "Human-centric lighting." Speakers from throughout the lighting and networking industries will bring their differing perspectives on what unique features smart lighting will bring to the lighting market, and how it will affect our living and working environments.
Neil Joseph, CEO of Stack Lighting, will review how the market is demanding control for each lamp and how these lamps should actually learn from what you teach them. Danny Yu, CEO of Daintree Networks, will provide real-world examples of how enterprises are able to integrate lighting and building controls using networked wireless open standards-based energy control and management solutions. Bob Karlicek, director of the Smart Lighting Engineering Research Center at Rensselaer Polytechnic Institute (RPI), will discuss new experimental results on advanced lighting system controls based on technologies well beyond current commercially available systems. Jim Benya, principal at Benya Burnett Consultancy, will present the most current circadian research, evolving wellness design practices, and technical updates investigated through the lens of critical review, both pro and con.
Market and Applications Track. The Market and Applications Track is designed to explore the wide variety of ways that LED technology is being utilized in lighting products and applications. It also aims to understand the future development of the SSL market by assessing the challenges to market growth as well as possible solutions to overcoming those challenges. This track will focus particularly on emerging applications that have not been served well by conventional lighting technologies and whose unique requirements are being met more effectively by LED products. Issues of energy efficiency, lighting quality, and cost-effectiveness will be explored in depth in the sessions in this track.
The track begins on Wednesday with a session titled "The outlook for SSL," with a lead-off presentation by Jim Brodrick, lighting program director for the US Department of Energy's SSL Program, who will address the question "What's next for solid-state lighting?" (Brodrick contributed an article to the March 2014 issue of LEDs Magazine that explored lessons the DOE has learned and steps being applied to move the SSL industry forward.) Jed Dorsheimer, director, equity research for displays and lighting at Canaccord Genuity, will provide an update on the latest results of his multi-year research program on the evolution of the LED market.
The first of two panel sessions will be conducted by renowned lighting researcher Mark Rea, director of the Lighting Research Center at RPI. The title of the session is "Value thinking: The next big idea for lighting." Rea will be joined by four SSL industry professionals to discuss the challenges and opportunities for transforming our collective thinking about lighting as a socket-filling business to one that is a value-providing business.
A session entitled "Lighting and health" will explore the most recent thinking on how lighting can affect human health and wellbeing. Lead speaker Mariana Figueiro, also of RPI's Lighting Research Center, will explore the topic "Light and health: Does 'Do no harm' = 'do nothing'?" (Read an interview by Maury Wright with Terry Clark of Finelite that briefly covers a study, in which Figueiro participated, on the effects of light on health.)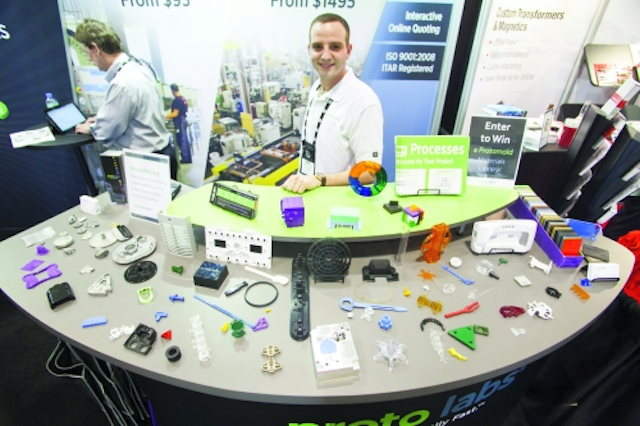 Over 300 exhibitors are expected to showcase their products, which will encompass the entire LED lighting vertical supply chain, including materials, LED components, instrumentation, lamps, and more.
A second panel session, moderated by lighting designer Ted Ferreira, principal at CD+M Lighting Design, will address the topic "Metrics vs. market: What drives the decision to purchase specification grade LED lighting products?" Three panelists, representing a lighting manufacturer, architectural firm, and building owner/manager, will participate in this discussion.
A session entitled "Trends in LED lighting applications" will cover several unique applications, including horticultural lighting, networked outdoor lighting, and federal government LED lighting retrofit programs.
Advanced Technology Track. This track will focus on the leading edge of technology in the LED and lighting industries. It will cover the hottest topics, ranging from chips to luminaire design, as well as the frontier of the LED industry. The speakers will dive into different approaches to the implementation of chip-scale packaging (CSP) by Philips Lumileds, Cree, and Semiconlight. Shawn Du, general manager of Nichia America, will share the secrets of lumen maintenance.
On the luminaire side, Kevin Leadford, vice president of innovation at Acuity Brands; John Yriberri, vice president of worldwide application engineering at Xicato; and Anthony Catalano, CTO and founder of TerraLux will examine the issues arising from the imminent arrival of high-luminance LEDs on the order of a billion nits.
We will also examine the advances in different areas of electronics. Jamey Butteris, director of R&D at Hubbell Lighting, will focus on the use of AC-LED technology with a talk on "Demystifying AC LED and control circuits." Looking at opportunities for using LEDs beyond the visible spectrum, Robert Walker, CEO of RayVio, will explain the recent advances in the capabilities of UV LEDs.
Lighting Track — The LED Show. Bringing its legacy show and talent to co-locate with Strategies in Light, The LED Show Lighting Track sessions promise to keep the same in-depth conversations and lively interaction that have previously been experienced at the event. The presentations and discussions will address LED and SSL systems, retrofit, and financial implications. Topics will include advancement in lumen efficacy, driver and flicker issues, color quality, compliance, and many others.
With sessions entitled "Control!," "Re-think your light," "Not in Kansas anymore," "The better way," and "Smarter, better, brighter," the Lighting Track promises to deliver a topical and meaningful approach to the issues that most concern the end-user and specifier communities for LED lighting, continuing the tradition established by The LED Show over the past seven years.
Charles Knuffke of WattStopper will navigate through the ever-changing subject of codes and lighting controls. Musa Unmehopa, secretary general of the Zhaga Consortium, will proudly present the Zhaga story, including a complete discussion of the Books or specifications and the international adoption of LED lighting solutions. Ashfaqul Chowdhury, chief engineer at GE Lighting, will offer a colorful approach to enhancing LED lighting with native red light. Rohit Patil, color scientist at Xicato, will quantify the color mystique with a layman's explanation of color quality. Duncan Jackson, principal at Billings Jackson, will present his analysis of the manufacturer and specifier relationship, including who is ultimately responsible for educating the client.
Investor Forum
The Investor Forum, to be held on Tuesday, February 24, will be entering its sixth year. The forum brings together the hottest startups and private companies at the frontiers of technology and markets with the most sophisticated group of investors and analysts.
There will be 12 companies presenting at the forum in the areas of drivers, UV LEDs, visible light communications, optics, and other technologies. The panelists confirmed so far include Tim Woodard, managing director of Prelude Ventures; Frank Harder, vice president of LED lighting business strategy, Samsung Strategy & Innovation Center; James Kim, senior director of R&D, LG Innotek USA; plus Dan Coyne and Jed Dorsheimer, managing directors at Canaccord Genuity, the sponsor of the forum.
The forum will continue with its highly successful Dragons' Lair format, in which the companies will present for 12 minutes each and the panelists will ask questions and provide commentary for 8 minutes.
Pre-conference workshops
Workshops offer attendees intensive learning opportunities in a variety of specific subject areas. Presenters are experts in their fields and typically have many years of experience in LEDs and lighting. All workshops will be held on Tuesday, February 24. Six morning and afternoon half-day workshops are available as well as one full-day workshop.
Workshops with expert presenters offer attendees intensive learning opportunities in a variety of subject areas across LEDs and lighting.
New for 2015, the prestigious Sapphire Awards Gala event, sponsored by LEDs Magazine, will be held on the evening of Wednesday, February 25. The Sapphire Awards will recognize the most innovative products and services in the LED marketplace. Awards will be presented for innovative products across a broad range of LED lighting categories. The awards gala will culminate with the announcement of the winner of the Illumineer of the Year award. The dinner is open to all attendees of Strategies in Light/The LED Show, but a separate ticket is required. For more information about the Sapphire Awards, please visit ledsmagazine.com and click on the "Sapphire Awards" tab.
Exhibit floor
The exhibit area will include companies that have traditionally exhibited at either Strategies in Light or The LED Show. Over 300 exhibitors are expected to showcase their products, which will encompass the entire LED lighting vertical supply chain. For more information on the co-located Strategies in Light/The LED Show events, please visit strategiesinlight.com or theledshow.com.
ROBERT STEELE, ELLA SHUM, PHILIP SMALLWOOD, and JAMES HIGHGATE are cochairs of the Strategies in Light and The LED Show conference programs.