LEDs used throughout nightclub in Toledo
Using LED fixtures and DMX controllers from Semai Lighting, MaxAudio has outfitted a Spanish nightclub with a complete LED lighting system.
Sep 27th, 2007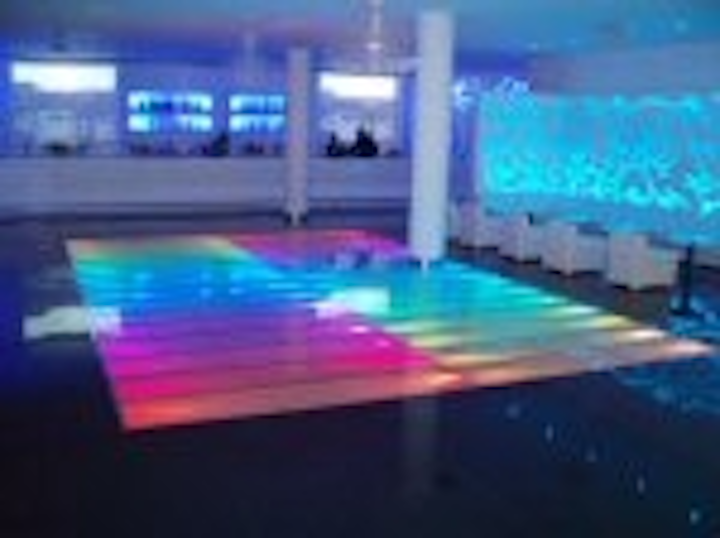 Using Semai Lighting's technology, MaxAudio has installed about 5000 LEDs in a nightclub in Toledo, Spain.
900 LEDs are contained in 300 MR16 RGB 9W circuits, and a further 3900 LEDs are distributed in 65 meters of flexible RGB strips.
All the fixtures are controlled by DMX, using 40 DEMUX4 from Semai Lighting, a PWM-DMX converter compatible with almost all LED RGB systems. The installation used almost 150 DMX channels.
The LED luminaries are hidden, but the effect is the change of colour of all the zones with a very homogenous light and colour.